The Startup Experience at Dartmouth College
Description
How Might We Improve Lives through
Design Thinking & Entrepreneurship?
The Startup Experience
Friday, August 2, 4:00-8:00 pm &
Saturday, August 3, 9:00 am-6:00 pm
(This is a one and a half day event.
Participants must attend both Friday and Saturday)
Networking Reception to follow
Sponsored by Career Services and Mitosis

The Startup Experience is a crash course on high-impact entrepreneurship and social innovation. You will go through an intense journey where you identify a problem and turn it into a viable opportunity for a startup company.

During the workshop you will learn how to identify and understand a big problem, to screen new technologies, and use design thinking to come up with great new ideas. You will then find an innovative business model and use prototyping and visual communication to pitch the idea to a professional jury.

Prizes will be awarded to the 1st, 2nd, and 3rd place groups who have most successfully applied the techniques taught during the workshop towards their newly-developed social entrepreneurship ideas.

Meals will be provided
and all participants will receive a free water bottle!

Following the workshop, applications for limited grant funding will be made available. This funding is to enable social entrepreneurship projects developed from this workshop to be fully implemented. Details will be made available in the program materials provided at the event.
---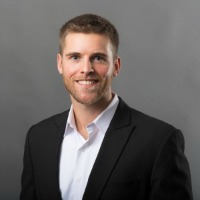 Henrik Scheel
CEO & Founder, Startup Experience

Henrik Scheel is a Danish serial entrepreneur currently living in San Francisco where he focuses on startup projects in entrepreneurship education and telecom. While still an engineering student, Henrik founded two companies in IT and Design Thinking. He then worked with the Global Research team at Vestas Wind Systems and became specialized in strategy development and Innovation Management. In 2010 he moved to Silicon Valley where he founded Startup Experience Inc. Through Startup Experience he has formed partnerships with governments, NGOs and corporate non-profits in 15+ countries and is striving to transform entrepreneurship education in higher education.
---
Additional Opportunity
Henrik Scheel will be presenting a public lecture the day before the workshop.
Please click here for more details.
---
Co-sponsored by Career Services, Collis Center for Student Involvement, Dartmouth Athletics, Dartmouth Entrepreneurial Network, Dartmouth Entrepreneurial Society, Digital Arts Leadership and Innovation (DALI) Lab,
Kairos Society, Mitosis, Nelson A. Rockefeller Center, Office of Entrepreneurship and
Technology Transfer - Wily Initiatives Fund, Office of the President, Thayer School of Engineering,
Tuck School of Business, and William Jewett Tucker Foundation
About the Wily Initiatives Fund:
Established in 2006, the Wily Initiatives Fund provides financial assistance for a program of internships that enable Dartmouth undergraduates to gain exposure and work experience in selected technology companies during summer breaks or terms away from campus. The Wily Initiatives Fund also supports other activities which encourage entrepreneurial activity, galvanize the alumni network and encourage collaboration among Dartmouth alumni in these pursuits.
Organizer of The Startup Experience at Dartmouth College
The Nelson A. Rockefeller Center for Public Policy and the Social Sciences at Dartmouth College fosters a commitment to the ideals of public service, leadership, and informed civic engagement exemplified by the man for which the Center is named, Nelson A. Rockefeller. The Center endevors to inspire and energize students to become effective leaders in their communities & to cherish and participate in democracy. Connect with us online!