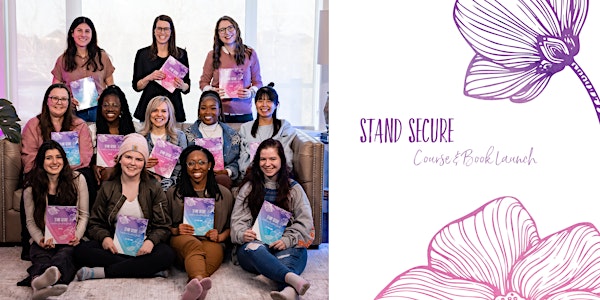 The STAND Secure Course & Book Launch
The STAND Secure Virtual Course & Book Launch - Online Event
About this event
You are welcome to join the virtual STAND Secure Creative Guide Course & Book Launch with Kaitlyn Cey and our STAND Secure team!
We will be talking about the unique challenges that girls face, and what it means to work together to raise a resilient and confident generation of girls for Jesus! Come hear from author and course creator Kaitlyn Cey and a panel of girls whose stories are included in the course videos. By registering for this event, you will receive free access for one month to the STAND Secure Course video content and participant guide.
This is a virtual event. You can join the ZOOM call at 7pm CST (Saskatchewan Time) by clicking on this zoom link: https://us06web.zoom.us/j/88205206975
Thank you for coming to support us as we spread the message that every girl is so loved!