About this Event
Due to the current Coronavirus Pandemic & Oregon Governor's order of no public gatherings, The Squirrel Nut Zippers Inevitable 25th Anniversary Tour at the Aladdin Theater on April 2, 2020 is rescheduled to September 17, 2020. All tickets for April 2, 2020 will be honored on September 17, 2020.
We all saw it coming, didn't we? I guess it was truly "inevitable" in every sense of the word. The Squirrel Nut Zippers will kick off 2020 with a run of dates with The Dirty Dozen Brass Band followed by their contractually obligated "The Inevitable 25th Anniversary Shows."
Band leader Jimbo Mathus had this to say about the upcoming dates: "I got a call this summer from our lawyer Shorty Brown who informed me that in the original contract we signed with Mammoth Records we were contractually obligated to do a 25th anniversary tour for our debut album The Inevitable. That just goes to show you kiddos, always read the fine print."
On select headline dates in March and April, the band will perform their entire debut album (originally released in 1995) along with a selection of hits, near misses and way out songs. Tickets for all shows will go on sale this Friday November 8th.
You can listen to the Squirrel Nut Zippers debut album here.
Since reactivating in mid-2016 the Squirrel Nut Zippers have been performing to packed houses across the country and around the world. As band leader Jimbo Mathus has said since the band's re-launch, 'it's not a reunion, it's a revival!' And the revival last year included the band's first new studio album in eighteen years titled Beasts Of Burgundy. The album debuted at #4 on the Billboard Jazz Albums Chart upon its release and the critics raved:
"There is, of course, jazz of various stripes (mainly pre-WWII varieties) on this deliciously wide-ranging comeback, but there's so much more: sounds, identifiable and not, emanating from mysterious times and places, not the least of which is New Orleans, their home base, a land that, forever and still, has a mind of its own." – Relix
The Squirrel Nut Zippers will also begin their third annual Holiday Caravan tour on December 5th in Plattsburgh, NY. Tickets for those shows are on sale now.
Between 1995-2000 the Squirrel Nut Zippers sold over three million albums. With grunge, and alternative rock in full swing back in 1995, the Squirrel Nut Zippers debut album The Inevitable sounded like nothing happening musically at the time. NPR was the first to take notice followed by an appearance on Late Night With Conan O'Brien. The band toured their debut album heavily in North America during 1995 and 1996.
For the most up to date information on the bands visit: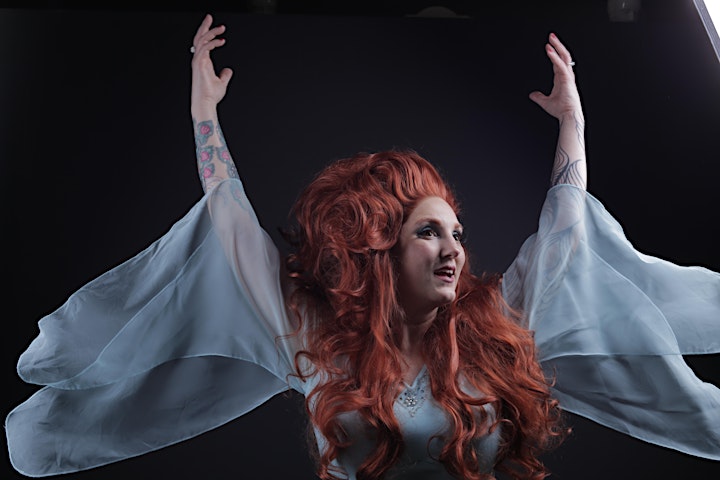 Beckylin & Her Druthers are a wig country band out of the Bay Area recreating the glamour, fun, and sincerity of early 70's TV country music. Their ever-expanding catalog of original songs touches on topics like Beckylin's childhood in San Francisco with her mother, the original Cocaine Cowgirl. Their full repertoire spans the late 40's through early 80's.
Beckylin is the Glittering Queen of the Honky Tonk Scene.
She is also known as Rebecca Lin Coseboom.
"Rebecca Coseboom – a female front woman with an incredible voice – proves she has enough swagger and sway to keep things interesting without ever being overstated"– CMJ
"Rebecca Coseboom's voice flutters around your head like a silky scarf" -The Stranger, Seattle "Rebecca Coseboom sounds pretty damn good regardless of the genre" - Obscure Sound "Rebecca Coseboom sings with a rarefied, alluring intimacy" - The Today Show
The Druthers are the best pickers and players outside of Nashville
Pedal Steel, Harmonies / "Handy Andy" Waegel Bass / Doug Martin
Guitar / Sean McGlamery
Drums / Jon Langmead
Performers
Date and Time
Location
Refund Policy