Description
Come celebrate the beginning of spring with food, drinks, and friends! Festivities will begin at 5:00, followed by dinner at 6:00. Special guest Sun Stereo will begin a live performance at 8:00. There will be live art demonstrations throughout the night. Refreshments will be available for purchase. All proceeds from The Spring Table will go towards The Sun Foundation, including Art and Science in the Woods and The Clean Water Celebration. This is an open event, please feel free to invite family and friends.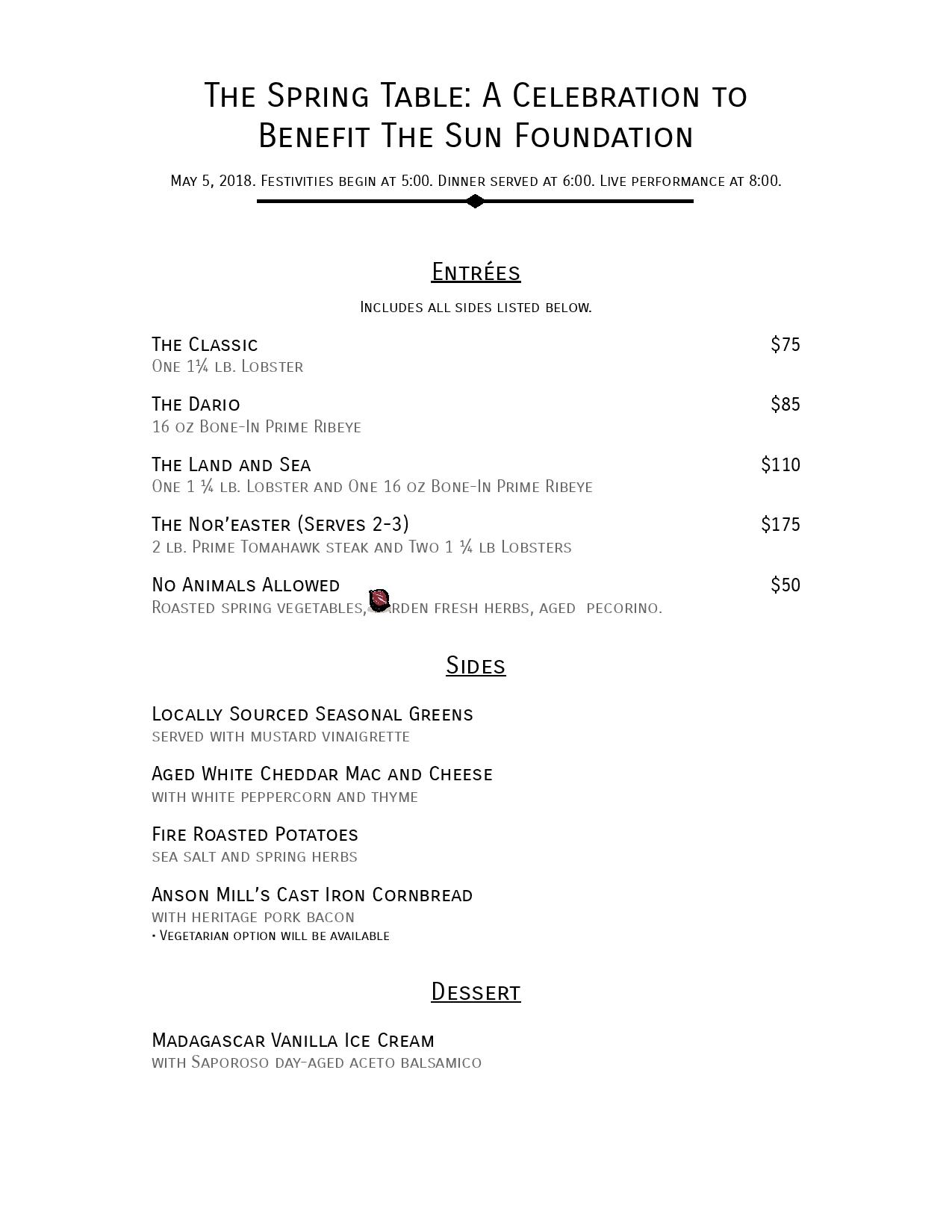 Please note that there is a limited ticket availability for each entree.
Online payments only please.
Ticket sales end April 28 at 11:59 PM.