Description
Attention Actors!
If you want a successful acting career, you need more than just talent – you have to understand how the acting business works! This workshop provides a basic understanding of everything in the acting business – from getting an agent to landing an audition. This is not an acting class, but rather a comprehensive overview of the instructions you need to promote your talent and navigate your way through the entertainment business. We'll focus on roles in the industry, landing & nailing auditions, and every step you must follow from your first pre-read all the way to your network test!
Who should attend: Actors, filmmakers, and anyone interested in the business of acting
Requirements: Bring something to take notes.
By the end of this class, you'll know how to:
Navigate the overall business of Hollywood and see how you as an actor can best fit into it;
Set realistic and effective goals that will advance your acting career; and
Land and nail auditions for television, film, commercials, new media, and more.
Instructor: Abbie Cobb is an actress best known for her role as Emily Bradford on the CW teen drama 90210 and for her role as Kimantha on the ABC sitcom Suburgatory. She is also the author of Stuck On a Ferris Wheel: An Actor's Guide to Enjoying the Ride While Keeping Your Feet On the Ground. She is also one of the instructors for The Creative Lab at The Greenhouse. Check out her acting at her website at AbbieCobb.com.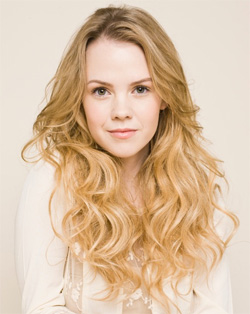 FAQs
Are there ID requirements to enter the event?
The good folks at the CBS Security Gate will need to see a government-issued photo ID to match with your name on the list we give them, so make sure you register here and bring your driver's license or passport with you.
What are my parking options getting to the event?
The security personnel will instruct you on where to park when you arrive. This will be based on what other things are happening on the lot that day, so make sure you arrive early enough to walk from where they have you park to MPR-6, the room we will be in that morning. You can ask the security personnel for a map of the lot when you arrive so you can find the building easily.