Description
Looking to start or strengthen your spiritual core?
Join Certified Spiritual Coach & founder of Goddess of Wisdom Spiritual Life Coaching, Minerva Maharajh for a 4 week series to learn the foundational pieces to spirituality. Learn powerful tools, guidance and practices to connect, grow & ignite your spiritual life to enhance both your personal and professional life.
Each class will focus on an important pillar of spirituality such as meditation, intuition, energy centers (chakras) and affirmations followed by a powerful goddess meditation.
Don't forget to bring a notepad/journal for your powerful takeaways and wear comfortable clothing.
Week 1: Powerful & Productive Meditations
Learn to meditate easily & effectively with breathing exercises, body techniques, guided meditations. Open up to greater guidance and deep healing to overcome any struggle. Walk away with the steps to cultivate your own sacred daily practice for continued healing and guidance.
Week 2: Connect & Strengthen Your Intuition
Learn to tap into, listen and strengthen your relationship with your inner voice so that you receive clear guidance towards the highest and best. Learn what gets in the way of clear intuition, what happens when it's ignored and how to never make the same mistake twice!
Week 3: Balance Your Energy Centers (Chakras)
Did you know your external world is a direct reflection of your internal world? Learn about your 7 energy centers (chakras) and how they effect your physical experiences with others, career, money, self-esteem, love, connection to a Higher Power and more. Learn how to clean, clear and renew your chakras to experience deep peace, love and harmony in every area of your life.
Week 4: Affirmations Rule Your World!
The thoughts we think and don't realize we think, create our world. Learn the power of affirmations, how to reprogram limiting thoughts & patterns and walk away with your own powerful affirmation to shift your life into higher ground.
ABOUT MINERVA MAHARAJH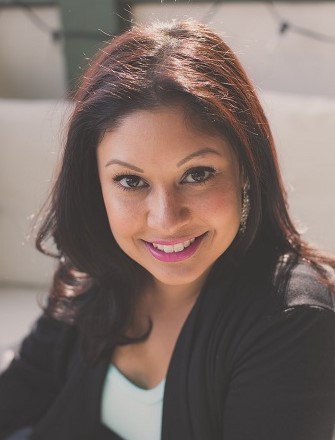 Minerva Maharajh is a Certified Spiritual Life Coach, speaker and founder of Goddess of Wisdom Spiritual Life Coaching. She is passionate about helping ambitious, driven women who feel like "something's missing" tap into their spirit to unleash the best version of themselves and their life.
She has created & mastered her own unique spiritual coaching system that is specific, practical and powerful to support many of her clients in unleashing their best life and best version of themselves in the shortest amount of time.