The Spiritual Network: Pregnant With Purpose NYC#1 WOMEN CONFERENCE FOR CHRISTIAN ENTREPRENEURS! KEYNOTE SPEAKER KIERRA SHEARD

Saturday, November 12, 2016 from 10:00 AM to 5:00 PM (EST)
Who's Going

Loading your connections...
3 of your friends are going.
Share it to get more people on board!
Share

Sara Haughty
San Francisco, California

Luke Picard
London, United Kingdom

Rick Vespucio
Florence, Italy
Event Details
EXPLORE WESTCHESTER'S #1 CONFERENCE FOR SPIRITUAL BUSINESS WOMEN THROUGH THIS POPULAR NETWORKING & MASTERMIND PROGRAM. THE SPIRITUAL NETWORK WILL FEATURE A KEYNOTE PRESENTATION BY CELEBRITY GOSPEL ARTIST & ENTREPRENEUR EXTRAORDINAIRE KIERRA SHEARD. FOLLOWED BY A NETWORKING BRUNCH FOR ALL SPECIAL GUEST, PLATINUM VIP ATTENDEES & PANELISTS. COME LEARN ABOUT BRANDING, BUSINESS START-UP, CREATING COPY THAT SELLS, SPIRITUALITY IN BUSINESS & SO MUCH MORE.
THIS EVENT IS SPONSORED BY B.BEAUTE ENTERPRISES & HAYLEY J MCKENZIE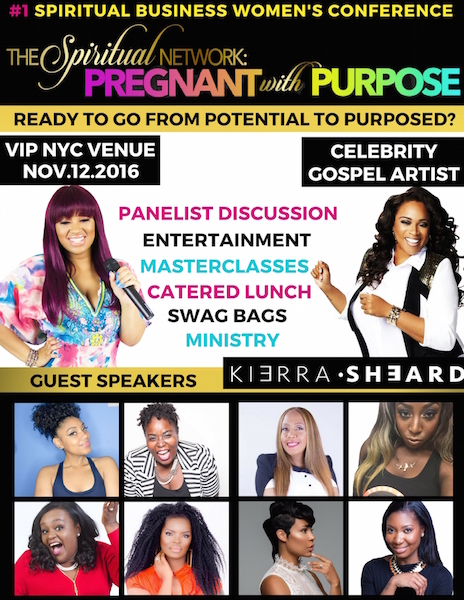 ---
And God will generously provide all you need. Then you will always have everything you need and plenty left over to share with others."
- 2 Corinthians 9:8
SO, IF YOU ARE....
Tired of having these awesome ideas with no clue how to implement them...
Stuck with NO idea about how to get your brilliant business concept on paper.....
Want to collaborate with other ambitious women who are monetizing their purpose.....
If YOU.....
Know the power of social media, but confused on how to make it work for you.....
Are ready to hire God as your CEO and financial planner but have been told by gurus that religion has no place in business.....
Then we have a seat at the table with YOUR name on it!
You will not leave the Spiritual Networker the same way you entered.
WHAT'S IN IT FOR YOU?
* A business startup blueprint: Outlining how you can start your business right away and avoid some of the common bumps and bruises most newbie business  owners encounter.
*The inside scoop on how to leverage the power of Facebook, Instagram, Twitter and other social media platforms so you make money while you socialize.
*An accountability partner to empower you and deliver loving kicks in the behind on an as-needed basis so you reach your business goals sooner and with NO headaches.
* A step-by-step business formula for making money right away while still praising Him every step of the way.
*A toolkit designed to help you create a spiritually-based business that feeds your bank account & your soul.
*THREE masterclasses designed to help you get the information you need to start or expand your current business.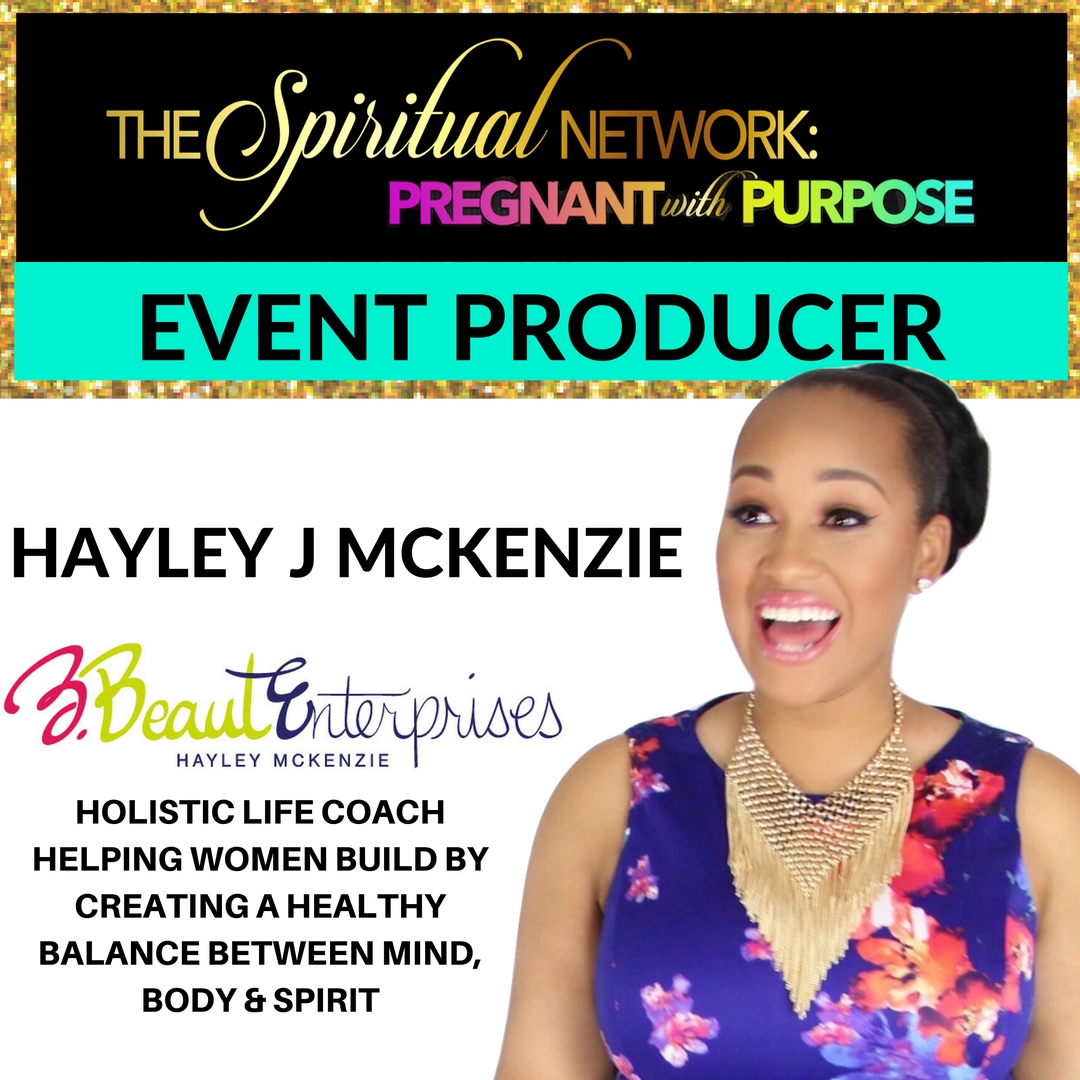 Hayley J is a down to earth, mother of 2 (soon to be 3) amazing children. She is a Christian, entrepreneur, creative, reggae (bap bap) lover & her mission is to serve women around the world. She is a physical & spiritual painter and she hopes to paint the world of the women she meets/coaches with light & love.
Her event was birthed from her frustration of not being able to find networking/business events that also catered to her spirituality. She would go to events where they did well giving her business strategy but didn't incorporate values & spirituality that would get her through the dark times during her entrepreneurial journey.
&& you know what they say necessity is the mother of invention. Her need sparked a flame in her and during her first event in Oct 2015, she had 4 phenomenal key speakers come in and cater to over 100 women. Women that understood the need to have an event that would get their minds & spirit right.
Hayley has been featured in Huffington Post & YFS Magazine. She has won awards such as Young Humanitarian, Certification of Merit from the NYS Assembly for the work she is doing with young women.
Want to Learn More?!
instagram.com/hayleyjmckenzie/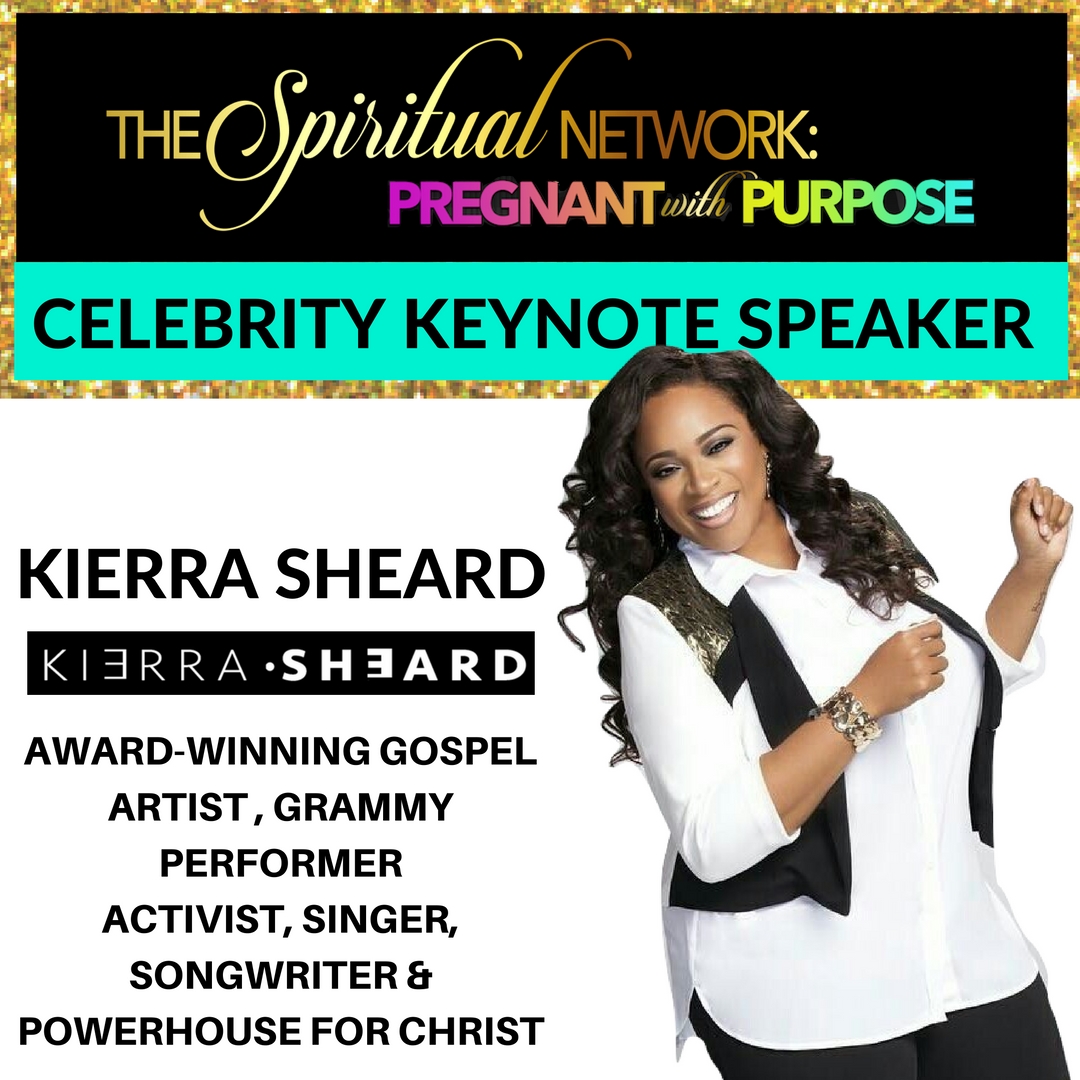 Kierra Sheard is a down to earth, soulful gospel singer, and entrepreneur extraordinaire. She has constructed a clothing line, pantyhose line amongst many other entrepreneurial ventures. What we love most about her though is her spirit. She is a woman of God that wears her beliefs on her sleeve & wants to see other women know & experience God how she has. The Grammy Award-nominated sophomore set bowed at No. 1 on Billboard's Gospel Albums chart. Two years later came Bold Right Life and then 2011's Free, her first album on the Sheard family's Karew Records. Hit singles include "You Don't Know," "Why Me" and "God in Me.
Want to Learn More?!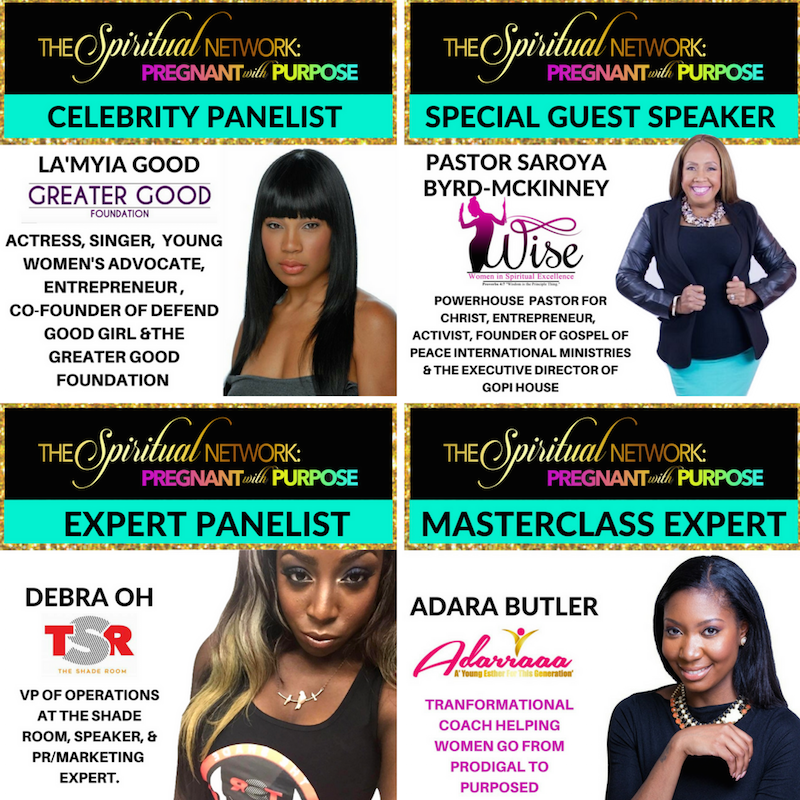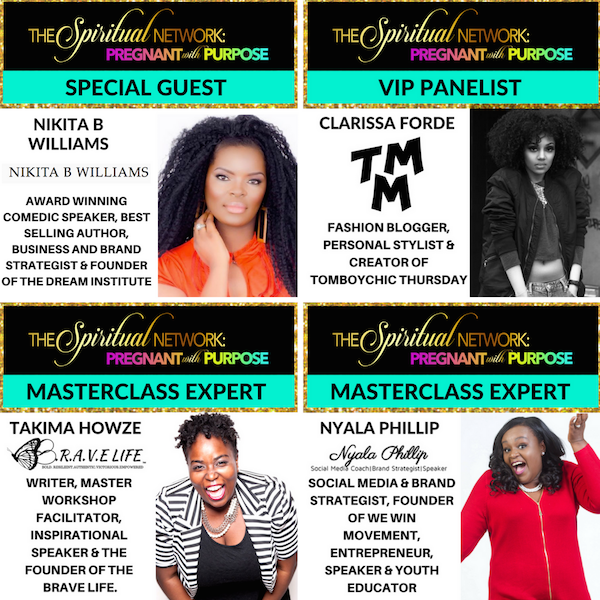 PASTOR SAROYA BYRD:
Pastor Saroya Byrd McKinney is Founder and Pastor of Gospel of Peace International Ministries and the Executive Director of GOPI HOUSE; a re-entry and transitional housing facility which provides holistic services of healing and restoration for individuals in crisis, specifically to those returning from the criminal justice system. She has preached extensively both nationally and internationally in such places as Ghana West Africa, London England, Canada and throughout the United States. She is a graduate of  New Greater Bethel Bible Institute from the school of Theology and is Staff Chaplain at Nassau County Correctional Center where she teaches, trains and ministers to men, women and youth the reconciliation of Jesus Christ through the power of the Holy Spirit. The Spiritual mother to many men & women of God, she believes that we receive power to be witnesses not only in the House of the Lord but throughout the world and the Kingdom of our God. Most grateful for salvation, she has experienced the resurrection power of the Holy Spirit and has a ministry of Prayer, Teaching and Deliverance.  She is the wife of Pastor Paul McKinney and mother of Zenia Simone. God has currently called her into office of Chief Mentor of WISE (Women in Spiritual Excellence) where she is the Founder/CEO and provides mentoring, counseling and empowerment services to women nationally. Pastor McKinney stands on Genesis 24:60: "…and they blessed Rebekah, and said unto her, "Thou art our sister; be thou the mother of thousands of millions, and let thy seed possess the gates of those which hate them."
 NYALA PHILLIP:

Nyala Phillip is a Social Media & Brand Strategist. She is also the Founder of We Win Movement. An internationally known Women's empowerment group that educates, encourage, and emancipates all women from all walks of life in their business. Nyala is a gifted and effective teacher. She teaches entrepreneurs how to step outside of the box and use social media to their advantage, with her savvy social media techniques. Nyala shows entrepreneurs how to get seen, get heard, and get paid using their story and their God-given gifts.
TAKIMA HOWZE:
Takima Howze is known as a writer, inspirational speaker and the founder/creator of The BRAVE Life™. Takima is passionate about transforming people's lives through her words and stories of triumph through trials. Takima is a Master Workshop Facilitator who teaches her participants  how to look into the mirrors of self and push past the Fear, Struggle & Frustration to become Bold, Resilient, Authentic, Victorious, & Empowered in their Lives!
CLARISSA FORDE: 
Clarissa Forde, better known as "The Mixed Mannequin", is a young, trailblazing fashionista from the Bronx, NY. She is the brains behind TomboyChic Thursday, a weekly segment that highlights women who successfully blend women's and men's fashion into their personal style. With a history in beauty pageants, fashion has been a part of her life since the young age of 6. She found her niche in 2009 when she started her fashion blog, TheMixedMannequin.com. While establishing herself as a blogger, she fell in love with wardrobe styling and began styling photoshoots for clothing brands and social media influencers. In 2016, she decided that it was time for her to finally create the clothing line that she felt was missing from ladies streetwear. She aspires to use her knowledge of fashion and style to uplift and strengthen the self esteem of others.
NIKITA B WILLIAMS:
Nikita B Williams is the founder of The Dream Institute. Outspoken, fiery, transparent and truthful are just a few of the common adjectives used when describing her. After the untimely death of her mother to breast cancer Nikita left her corporate position as a clinical nurse consultant and began her career as a comedian. Uncertain of where this would take her she was determined to reach the masses in hopes to help mend broken hearts and ease troubled minds through laughter.
A former director of nursing turned, nationally known comedienne turned, expert speaker turned, life and business strategist. Nikita has graced many large platforms with many award winning artists. She has been featured on BET Networks such as, the Impact Network, Black Network Television, All Nations TV, Clean Comedy Radio and Bounce TV to name a few, encouraging people to laugh their way to the life they love. Nikita has won numerous awards such as comedian of the year, placed 1st in the search for the one comedy competition (hosted by Akintunde Warnock (writer from The Monique Show) as well as in the "So You Think You're Funny" comedy competition where Darryl Littleton and Tina Graham were judges (both of which are responsible for some of the successful comics that you see today).
Nikita is blazing the stages and traveling the roads less traveled of a "clean" comedian in efforts to bring laughter to all people in a way that everyone in the family can enjoy. She is the only "clean" comic out of the possible 40 that will be featured on Walter Latham's (Producer of The Kings & Queens of Comedy) next project.

ADARA BUTLER:
Although she was born and raised in a Christian home, in the summer of 2013 Adara accepted Jesus Christ as personal Lord and Savior at a revival service in her hometown of Freeport, New York. The following year in the summer of 2014, Adara finally stopped running from the call on her life to ministry. Since then, she has been fervently and diligently sharing not only her testimony of deliverance, but also God's message of love and hope to this world. She travels and preaches, but also uses her social media accounts to encourage, impact, and inspire men and women all over the world.
In 2015, Adara took her Instagram account of less than 600 followers off of its private setting after she heard from God to make her page public and start sharing her testimony. She is blessed with a gift of writing, and humor which she began using unto the glory of God to minister to people online. From there, her social media ministry went viral. Her "meme ministry" and testimonial pictures by the grace of God have pushed her to a combined social media following of over fifty thousand and is still actively growing. Through humor, candidly transparent posts, and videos, Adara pours her heart, encouragement, and Godly love out on people daily.
DEBRA OH:
Debra Osemwegie is a 25 year old Nigerian from the Bronx, NY. Before she became Senior Editor and VP of Operations at The Shade Room, Debra had attended Howard University, graduating with a degree in Journalism.
She began working with The Shade Room that same year after deciding to quit her job as an assistant manager at Nordstrom in order to pursue her dreams full time. Unfortunately, this was also around the same time she lost her father and her youngest sister, all of which gave her even more motivation for change. 
Now 2 years later, Debra has since been the driving force behind a social media platform that has over 10 million followers (our roommates) as well as 8 to 10 million page viewers a month! She has branded herself in the entertainment industry as Debra Oh, a true force to be reckoned with!
Have questions about The Spiritual Network: Pregnant With Purpose NYC#1 WOMEN CONFERENCE FOR CHRISTIAN ENTREPRENEURS! KEYNOTE SPEAKER KIERRA SHEARD?
Contact Hayley Johnson-Mckenzie
When & Where

Golden Sword International
10 Tanglewylde Avenue
Bronxville, NY 10708


Saturday, November 12, 2016 from 10:00 AM to 5:00 PM (EST)
Add to my calendar
Organizer
Hayley Johnson-Mckenzie
Hayley Mckenzie is the CEO & Founder of B.Beaute Enterprises Inc, a Brand that supports the belief that with Faith, family, and balance, young women from all walks of life will ultimately be able to define their life's BEAUTE.
She struggled to find her lifes BeautE after being raped at the age of 18, she couldnt understand how the confidence and self esteem she once had was lost.  At the ripe age of 19 she was blessed with a babygirl named Lilley-Anae. Through constant struggle she devoted her time to working hard and helping those in need. Living by the phrase "as a man sow that shall he reap". Though her life didn't quite go as plan Hayley still managed to obtain a Bachelors in Speech Pathology from St. John's University, start her own business while also being a wife & mother. 
 She noticed a common thread with all of her current and previous job positions. Whether working as a nanny, children's swim instructor or weight-loss consultant she always understood the importance of having an entreprenuerial spirit and would also work part time as a hair stylist, create/sell natural hair products and design shirts from original artwork; all as ways to make an extra dollar. She never fully understood her gifting for entrepreneurship and the freedom it could bring her as a wife and mother. She finally recognized that helping, teaching and BeautEfying was a common thread in all of her undertakings.   
Since then Hayley has created a blog (https://bbeauteht.wordpress.com) for women who need a cheerleader and it is here that she discusses the importance of Faith, Family, Balance and BeautE with them. Her hearts desire is to help them to understand that they are the captain of their own ships and that a firm foundation, and balance in all the important areas of life, will help them to create a life uniquely beautiful by their standards. 
Hayley is currently a part of the NAPW (National Association of Professional Women), Female Entepreneur Association, & Woman of Westchester group.  In addition to her blog, another of Hayley's top priority is being a young humanitarian. She has started projects through the B. Beaute Cares Foundation to help show women that a part of their Beaute starts from the ways in which they help improve the world that they live in. B. Beaute Cares has helped teen mothers who can't afford it, to get the items necessary to help raise healthy, happy children.
The B. BeautE Cares Foundation's next community service effort, will be a banquet for the homeless. The idea is to help rebuild the lost hope in humanity that occurs when people are stripped of all that is necessary to their survival (love, care and dignity). She wants ours brothers and sister who are facing life's challenges to experience the joy of being treated with love and dignity and to once again feel beautiful, if only for just for a day. It is her firm belief that true BeautE starts first with finding yourself and then using the Beaute you find, to impact and spark someone else into finding theirs. She also believes that WE as women need to be more supportive of each other, and that we need to share any information we might have that may help another; mother, sister, daughter, cousin, aunt or grand-mother to find her way in a world that can cruelly crush her dreams and kill her purpose.
The Spiritual Network: Pregnant With Purpose NYC#1 WOMEN CONFERENCE FOR CHRISTIAN ENTREPRENEURS! KEYNOTE SPEAKER KIERRA SHEARD