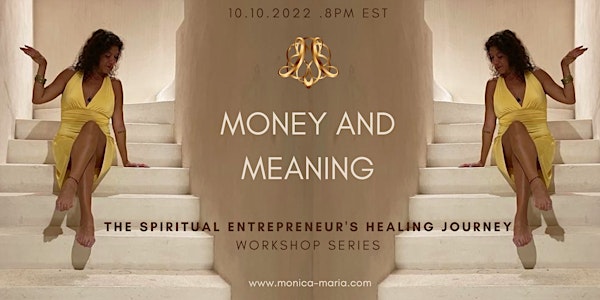 The Spiritual Entrepreneur's Healing Journey: Money and Meaning
What is the SOUL ROOT REASON for the prosperity you experience in your life and business?
About this event
If you are aware of your soul's mission and feel dissatisfaction with the prosperity you experience with your vocation and across your life ...
Have you ever stopped to ask yourself "what is really at the heart of this experience?"
Join me for The Spiritual Entrepreneur's Healing Journey; a special series of workshops designed to guide you to heal and create the business and life you long for.
Inside of Money and Meaning, you will be guided to:
Raise your awareness of the repeated patterns that are causing dissatisfaction and frustration in the area of prosperity and begin to unravel them.
Start to shift your relationship to abundance in all its forms and the true value that you bring to the world through your unique gifts, talents, skills, and life experience.
Learn how to tangibly transform your business and life to reflect the expanded and evolved perspective of prosperity you have begun to adopt.
Your workshop ticket includes the class recording and a Connection Call with Monica Maria post-class.
Learn more about Sacred Community at www.monica-maria.com