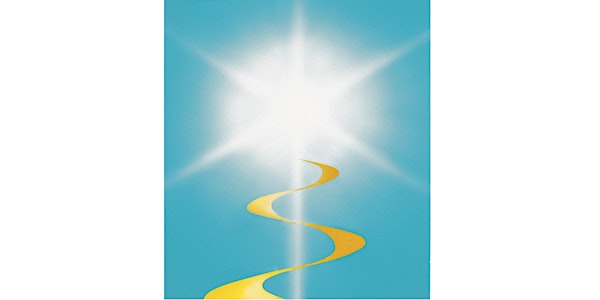 The Spiritual Consciousness (1st Sundays, 11 AM CST; In-person in Dallas)
Attend this ECK Light and Sound service and connect with the most sacred part of yourself, Soul—an eternal and creative spiritual being.
When and where
Location
ECK Temple of North Texas 650 West Campbell Road Richardson, TX 75080
About this event
     "The measurement of reality, therefore, comes when Soul realizes during Its flight into the higher worlds that understanding is a perception of the spiritual senses and not a fact or event in Its travels. It is also found that to isolate any part of the spiritual universe as a single fact, all by itself, is impossible. This is the greatest mistake that most men make. They cannot grasp any of the spiritual life as a whole, much less their physical existence, and as result find themselves chasing illusions instead of reality."
—The Shariyat-Ki-Sugmad, Books One & Two, pp. 247–248
Connect with the most sacred part of yourself, Soul—an eternal and creative spiritual being. Receive new insights and magnify love in your life through the Light and Sound of God. Every part of this ECK Light and Sound Service—stories, discussions, music—show how the Light and Sound are part of our very being.
Experience the sacred sound of HU in a fifteen-minute spiritual exercise. It can open your heart to divine love, healing, and inner guidance.
Eckankar welcomes people of all faiths and walks of life. You're free to take part or listen quietly.
You do not have to be a member of this Meetup group to attend.
We look forward to seeing you!
The in-person location for this event is: ECK Temple of North Texas, 650 West Campbell Road, Richardson, TX, 75080
For those who wish to participate on Zoom instead of attending in-person, register at:
https://us02web.zoom.us/meeting/register/tZAtdO6hqDktG9eUwVt9HG5Ydqysy8WnW9Mv
Once you register, you will receive an automated confirmation email containing information about the event, the direct Zoom link, and different ways you can attend, including by phone.
------------------------------------------------------
In a Different Time Zone? -- use WorldTimeBuddy to check your local time equivalent
Our events attract many registrants from all parts of the U.S. and the world, some with very different local times than ours (Central Standard Time, U.S.). Before registering, we recommend that you use a local time checker app like worldtimebuddy.com to confirm if the event you're interested in is scheduled at a good time for you.
Your English isn't so great? -- no worries, we speak the Language of Soul
Don't be concerned if English is not your first language; the language of Soul and Divine Love prevalent in Eckankar events and its teachings transcend the limitations of language. You're welcome to join in by just listening and watching shared screen presentations, if you prefer. You may also participate by phone if you don't have a webcam or computer microphone.
Remember to join in on Zoom
To participate in the event, it's best to register and/or log on using the Zoom link at least five minutes before the scheduled start time—Eventbrite doesn't do this for you. Some events provide a direct Zoom meeting link after Eventbrite registration and bypass the Zoom registration process, meaning less advance time is needed for those.
Some Helpful Links:
To assist you with finding Eckankar contact information for your area, the following may be helpful:
Worldwide directory: Eckankar.org/engage/find-a-location/.
If your area isn't listed, you can request local contact information here.
If we can be of any help, feel free to contact us at 210-313-5788, or at greg2u4@sbcglobal.net.
Wishing you the best in your spiritual explorations,
Eckankar in Texas