Actions and Detail Panel
The Spirit of Giving Through Public Relations
Thu, December 8, 2016, 8:00 AM – 9:00 AM EST
Description
The spirit of giving lasts all year long, not just during the holidays. In the public relations field, many professionals are continuously providing their services and expertise in the effort to better our community and its residents. We are honored to host Jenna Neal, a physician liaison from Florida Eye Specialists in Jacksonville, Florida. She is going to be discussing the social responsibility culture at Florida Eye Specialists. Each of their doctors are personally involved in charity work, providing plenty of non-profit work for their employees, and even doing pro-bono procedures on occasion for those who can't afford it. Jenna will discuss how social responsibility can be a part of a company's culture, not just a campaign that has a start and stop date.
As part of the spirit of giving, our December networking event will also serve as a toy drive for Northeast Florida's only locally based dream-granting organization, Dreams Come True. Dreams Come True provides more than 150 dreams each year to local children battling life-threatening illnesses. We ask that everyone please bring a new, unwrapped toy, that will be donated to Dreams Come True for families this holiday season. For a list of the requested toys this holiday season by dreamers, please visit: https://www.dreamscometrue.org/get-involved/holiday-support.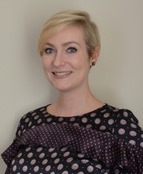 About our speaker:
Jenna has been with Florida Eye Specialists for a year, working closely with the doctors and referring physicians to ensure all communications are positive and effective. She also plans all internal and external events for the company. She has worked in the medical field for many years, managing offices and assisting in marketing for Borland-Groover Clinic, as well as working in the legal field at Rogers Towers in the tax business and probate department where she worked on many business and healthcare issues. She has an AA degree in communications/business from Florida State College and is currently finishing her BS degree in business.
Sponsored by:
FPRA Jacksonville's Young Professionals Group