| | |
| --- | --- |
| | |
Event Details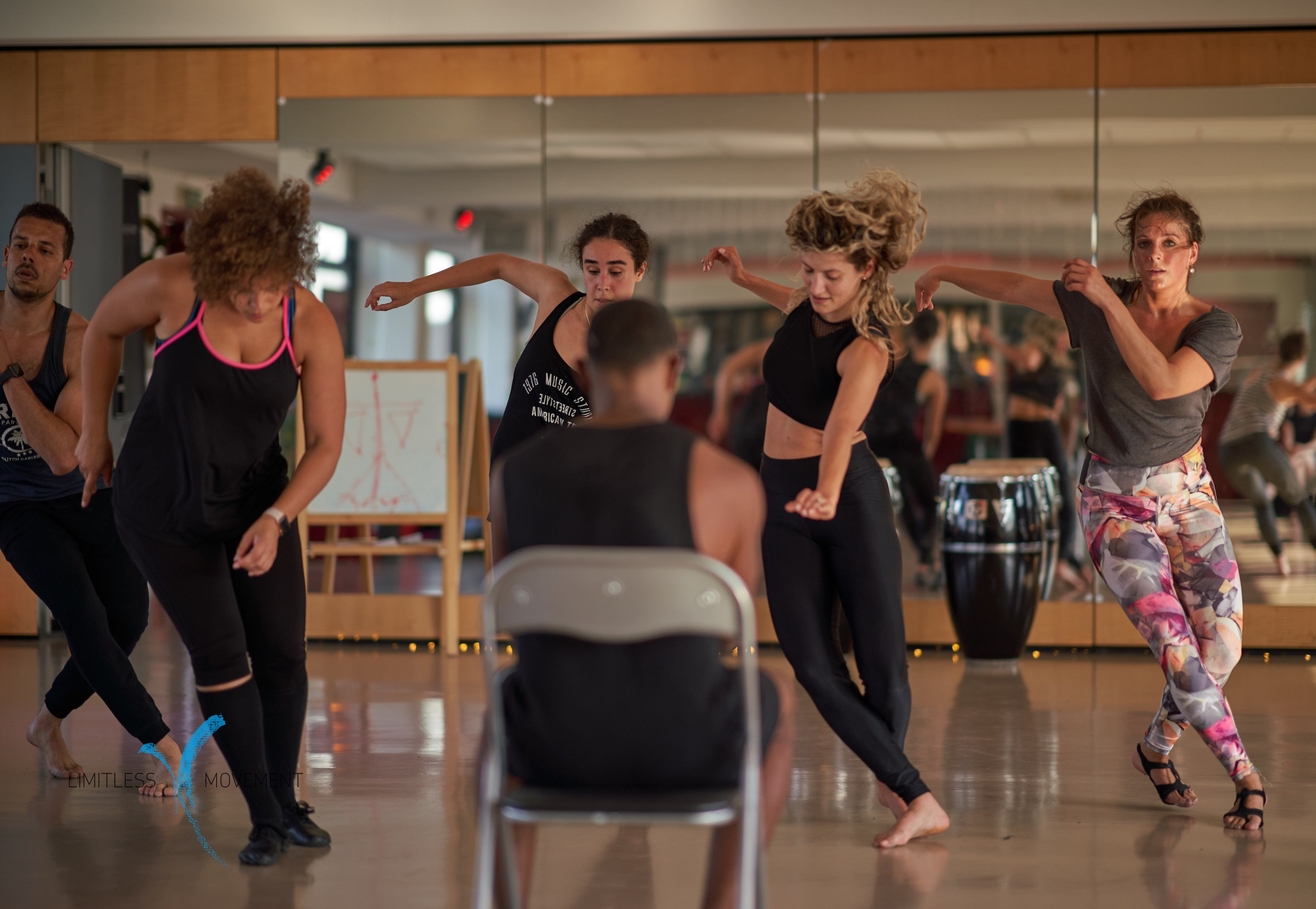 The Spiral
a production by Mitchell Provence
Limitless Movement...
is the process of accepting that every movement you do in your daily life, the ability you possess of doing so, the fear that blocks you to move as you wish is beautiful. It's that simple. Every movement you do in time is already Art. (M.P.)-
Mitchell has been dancing for years but at a certain moment, he came at a point in dance that he felt stuck. Stuck in forms and shapes, not communication with his own body. Since then he has been researching and developing the method "limitless movement" as a way to sense the connection to one's own body and to discover and develop the courage to implement and express this artistically.
He is here to show you the door to a dialog with yourself first. He will help you scrape away the shapes of the misconception of Afro and Mambo. It is time to link us all to our roots and start communicating with our own bodies through movement and music.
During a four-weekends project, he will take you on a journey, which will finish with a performance in the theater on Sunday the 7th of October. To the groundedness of Afro to the connectedness of Afro Caribbean, to the vibrancy of Mambo to the limitless movement of contemporary.

Come and join the movement and find your inner voice!
Schedule:
15th & 16th of September: Kick-off 11:00 – 15:00
22nd & 23rd of September: Training 11:00 – 15:00
29th & 30th of September: Training 11:00 - 15:00
6th of October: Training 11:00 - 15:00
7th of October:  Final rehearsals and theater performance 10:00 – 22:00
COSTS: € 395 excl. fees
There are 12 spots available so don't hesitate to subscribe before it is full!
If you have any questions you can send an email to mplimitlessmovement@gmail.com
When & Where

Q Factory
Atlantisplein 1
1093NE Amsterdam
Netherlands