About this Event
Hello Everyone,
We are excited to organize a fun hangout with our The Spike Lab students!
We'll meet at 3:45pm at Lazertreks to play 2 hours of lasertag. We'll have a lasertag tournament consisting of some of these games:
Team game
Team deathmatch
Protect the VIP
Base capture
Team Capture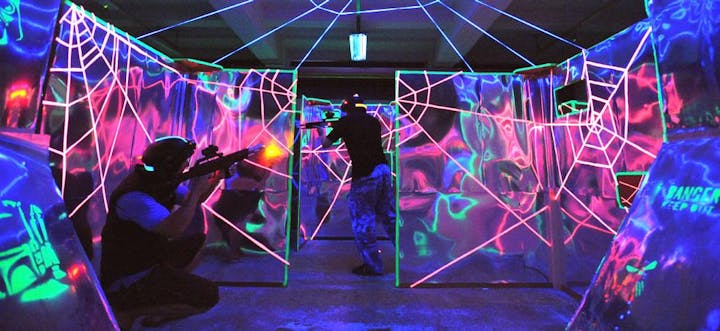 Afterwards, we'll head over to dinner nearby (location: TBA).
Feel free to bring your friends, but remember to tell them to register before the deadline of July 7th!
Look forward to seeing you all!
Best,
The Spike Lab Team