The Speech/Language Pathologist's Role in Dyslexia

Wednesday, June 21, 2017 from 6:00 PM to 7:30 PM (PDT)
Event Details
 Webinar:
The Speech/Language Pathologist's Role in Dyslexia
Many people are not familiar with how a Speech/Language Pathologist can help the dyslexic child. But, did  you know that dyslexia is formally considered a language-based learning difference?

This workshiop will cover the following topics:
The role of language in dyslexia
Co-morbidity (overlap) of language issues in dyslexia
What language assessments measure and how they relate to dyslexia
What phonological processing is and what is its relationship to language and dyslexia
Objectives.  The participant will:
Have a better understanding of the role of language in dyslexia
Have a better understanding of other disabilities that may accompany language disorders
Gain knowledge about which assessments measure "what" as related to dyslexia and reading disorders in general
Gain insights into how and why phonological processing relates to language and to dyslexia
Do you know - or do you work with - a student who struggles with listening or speaking,or maybe rhyming? Have you wondered who can help these issues?
If so, then............
   ***This webinar is for You!
Introducing Cathy Johnson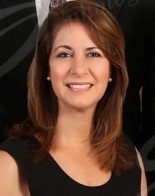 I earned a B.A. in Communication Disorders with a minor in Child Development in 1988.  In 1990, I earned a M.A. in Communication Disorders with an SDC Credential.  As a result of my vast research and continued education in literacy, I recently became certified by the Center for Effective Reading Intervention as a Structured Literacy Teacher.   
 My passion and love for children lead me to open my own private practice in South Orange County over 20 years ago.  Initially, my scope of practice was in the area of speech and language for children 18 months to 5 years of age.  However, when my own child with diagnosed with dyslexia, my desire to help children with reading disorders became my primary pursuit. I have traveled the country getting trained in a variety of research-based programs including Lindamood Bell  Learning Programs such as Lindamood Bell for Phoneme Sequencing®, Seeing Stars®, Visualizing and Verbalizing®, Rave-O (Maryann Wolf's program), Read Naturally, and Fast ForWord.  Acquiring knowledge through CEUs, attending conferences, reading books and research, and teaching has allowed me to open Johnson Academy of Therapeutic Learning that uses evidence-based programs to teach children the way they learn.  More recently I have been asked to lecture at Chapman University on the topic of dyslexia and phonological processing as well as consulting to the local public consortium on providing in-servicing for teachers, speech/language pathologists and psychologists on dyslexia screening and intervention.  
Tickets are available until 1 pm on June 21, 2017
You will receive:
1.   A copy of the Powerpoint - a day or two before webinar
2.  Access to the audio/visual version of the webinar - available about 1 week after webinar
 Typical Q and A:
1. What if I cannot make the start time for this webinar?  You can join us at any time. Afterwards, you will receive a copy of the entire presentation, including the audio portion. This will enable you to review the material, or if necessary, catch up on anything you may have missed.
2. Will I receive a copy of the Powerpoint prior to the start of the webinar?  We will do everything in our power to make this happen!!
3. Will there be background noise from the other people on the line that interferes with whether or not I am able to listen to the speaker?  We do everything we can to prevent this. One way is that we mute everyone while the speaker is talking.
4. Is there an opportunity for me to ask questions?  Definitely YES!  You may ask a question at any time by writing your question in the space provided. The speaker will answer it at an appropriate time. At some points, we will unmute specific participants who have their hand up to ask a question.
A webinar?  What is it?

In a webinar, you stay at home, or wherever you want, and you use your own computer. You log in at the specific day and time -- and then you listen and participate.
The vital aspect is that you must be preregistered.  After you register here at Eventbrite, your name will be placed on the log with GotoWebinar and they will email you the instructions you need. These will contact a special log in code that you use to log in at the appropriate time.   You may use a phone and/or a computer; however, the computer allows you to also see the PowerPoint Presentations. The phone or a USB microphone on your computer allows you to talk to the presenter and others.

When & Where

Online event
Online event



Wednesday, June 21, 2017 from 6:00 PM to 7:30 PM (PDT)
Add to my calendar
Organizer
So CA Tri-Counties Branch of the International Dyslexia Association
We are a volunteer nonprofit organization consisting of parents and professionals caring about literacy.
Our focus is to benefit individuals, adults, students, educators, and professionals dealing with dyslexia and learning disabilities.
The So CA Tri-Counties Branch (formerly the Inland Empire Branch) is dedicated to informing and educating our communities about dyslexia. Browse our website and learn about dyslexia and dysgraphia: www.dyslexia-ca.org
You may contact us by phone: 951/686-9837 or by email ieb.info@dyslexia-ca.org

The Speech/Language Pathologist's Role in Dyslexia