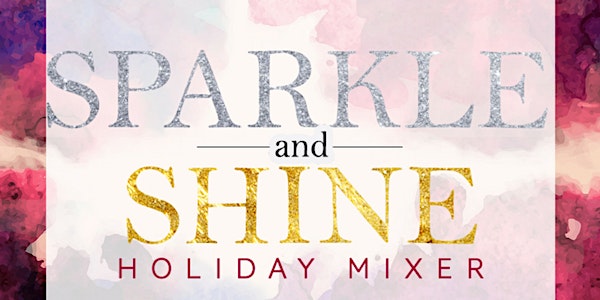 The Sparkle & Shine Holiday Mixer
When and where
Location
Parliament Chicago 324 West Chicago Avenue Chicago, IL 60654
Description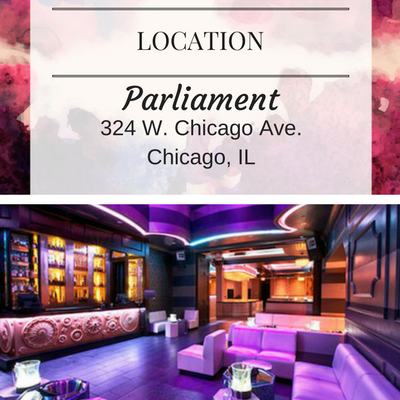 The Sparkle & Shine Holiday Mixer is a social event created to bring awareness for women entrepreneurship, while celebrating women-owned businesses, makers, and organizations in Chicago. Women are underrepresented in business ownership, and we want to change that by bringing awareness to the situation, while taking action!
This event is a catalyst to supporting a women-owned movement in Chicago.
A ticket is required for entrance and includes appetizers & deserts, drink of your choosing, and a gift bag with products from local woman-owned businesses.
Tickets online: $25 | Tickets at the door: $35
Rebellious Magazine for Women, liftUPlift, Velvetstyle, and Brrrilliant Startup Studio invite you to socialize, eat, drink and celebrate the holidays with us! This is a event is designed to connect four diverse communities with the common purpose of supporting female entrepreneurs..
Parking:
Spothero has reserved parking spaces around Parliament specifically for Sparkle and Shine guests. Visit the Sparkle and Shine Holiday Mixer SpotHero Parking Page or download the iPhone|Android app to book your spot from your phone! New to SpotHero? Enter promo code SPARKLESHINE at checkout for an extra $5 off parking!
Our common goal:
There are more female-founded startups in Chicago than any other city on Earth, thanks to the many passionate people and organizations working to create and provide the resources and opportunities these local entrepreneurs need to thrive. Though we are all working with the same mission and goal, our incredible female founders movement has no HQ.
Sparkle and Shine is the foundation of our joint effort to build a collaboration hub for female entrepreneurs and allies in Chicago.
All are welcome. 21+ years and older.
Attire: We encourage guests to sparkle and shine, of course!


Supporters:
Parliament Chicago // Breather // Dabble // The Shift // Villa Graziella Organic // Orchidea Organic // Visual Eyez Studio

Supporting Communities:
Women in Business Connect // liftUPlift Makers Alliance // liftUPlift Worldwide // Brrrilliant Female Founders
---


Hosted By:

Velvetstyle is an Event Marketing Company that specializes in services for small business owners to connect with their audience through social media, marketing campaigns, and events. www.velvetstylebiz.com

liftUPlift is the first and only global network of women-owned businesses uplifting one another through commerce and collaboration. We provide hosted online stores for our members that make products, and together, they form the only online marketplace populated entirely by women-made goods. Shop now or join our global alliance on a mission to empower women worldwide as entrepreneurs!


Rebellious Magazine delivers a unique feminist perspective on Chicago news, events, politics and culture through original articles, essays and interviews. We support women-owned and women-operated businesses and organizations through editorial coverage and business partnerships.

brrrilliant is a consulting and software development services company geared toward startups. Brrrilliant goes beyond the typical software development firm's services by providing digital product strategy, Agile Project Management, and technology expertise. We are your CTO, Product Managers, and hands on developers.
Sponsorships are available to align your Company with this event!
Email: Tiffany@Velvetstylebiz.com