Description
The Sound Wall Supper Club is a monthly gathering to experience new and exciting cuisine prepared by a Professional Chef. Only 10 seats at the chef's table! So get your friends together and reserve the table OR come and meet someone new! The Supper Club is for those who enjoy going out for dinner and trying something new. Come as strangers and leave as friends!
This month, we welcome back Chef Chris Wilton from Wilton's Catering in Opelika, AL.
MENU:

1. T
oasted deviled ham tea sandwiches
2.
Spinach Salad w/spiced pecans, blue cheese and bourbon vinaigrette
3.
Cast Iron Skillet Chicken w/Farro and Brussels Sprouts
4.
Fried Apple Pie w/miso butterscotch
NOTE: please feel free to bring your own bottle of wine or beer and after dinner drinks.
---
EXECUTIVE CHEF
CHRIS WILTON
Executive Chef, Chris Wilton is an Auburn University Alumnus and he has spent most of his time in the past 8 years learning about what people in this area love to eat. Chris never stops learning how to create new and inventive dishes, while perfecting the southern comfort food of his childhood. Chris knows the importance of fresh ingredients and making delicious dishes from scratch. Because of Chris's dedication to the art of food and his excellent customer service skills, he's become known around the Auburn/Opelika area as the "caterer who's easy to work with." This says a lot about the person Chris is. He wants to impress you and your guests with his delicious food, impeccable work ethic and his wacky sense of humor.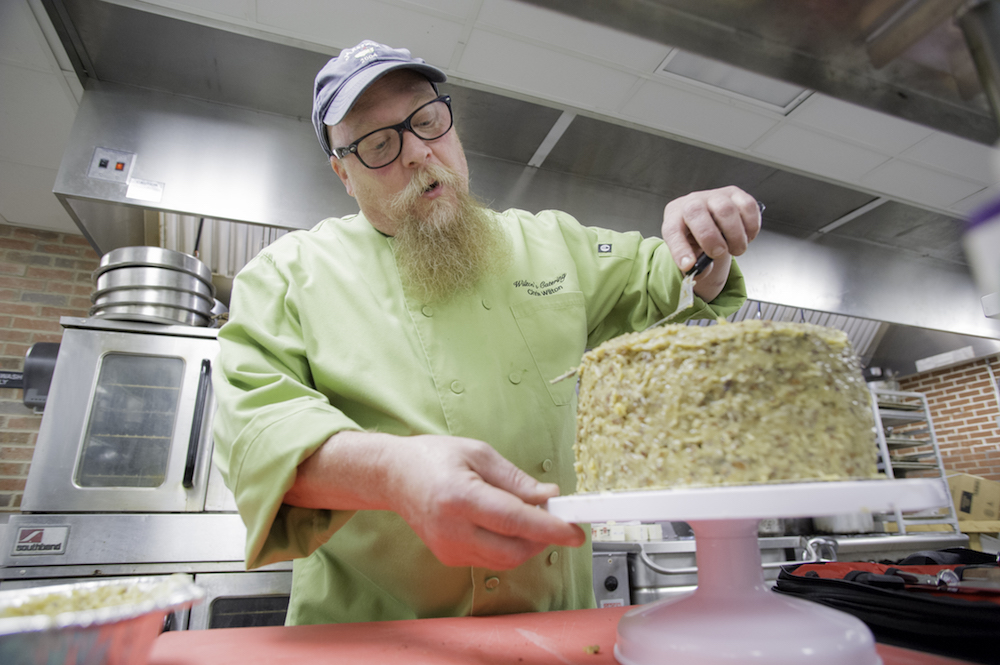 ---
AND......Immediately Following The Supper Club

Stick around after dinner for Opelika Songwriter's Night immediately following at 8pm in The Sound Wall's Listening Room! (6) Regional Songwriter's in the round, up close and personal. Music fans love it!
There is no cover fee for the Songwriter's Night and is a BYOB event.