The Sound of Rural California

Thursday, February 28, 2013 at 6:00 PM (PST)
Event Details
What does rural California sound like?  What makes up the days, and what's on the minds, of people who live in the state's small towns? And how can reporters convey that accurately and evocatively to an urban audience? To complement the California Historical Society exhibition I See Beauty in This Life: A Photographer Looks at 100 Years of Rural California, five public radio reporters will share audio from across the state and discuss the joys and challenges of  reporting in rural California. A panel discussion will be moderated by I See Beauty curator and writer/photographer Lisa M. Hamilton.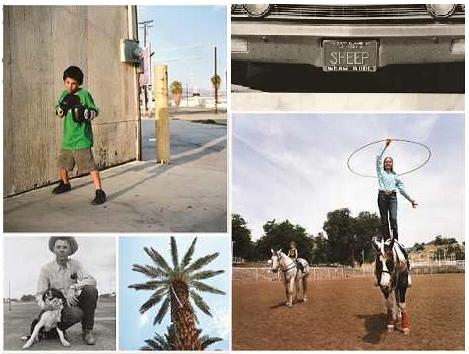 Lisa Morehouse is an independent public radio producer.  Stories from her project After The Gold Rush: The Future of Small Town California air on KQED's The California Report and NPR's Latino USA. Julie Caine is an independent journalist whose work is regularly heard on KALW, where she is currently the lead producer onAudiograph, a project documenting sound-rich stories from the nine Bay Area counties. Michael Montgomery is a producer-reporter with the Berkeley-based Center for Investigative Reporting and a regular contributor to KQED and American RadioWorks. Molly Samuel is a multimedia producer at KQED, where she reports on science and environment. Dan Brekke is a reporter and editor with KQED public radio who has specialized in California water and fisheries issues.
When & Where

California Historical Society
678 Mission St
San Francisco, CA 94105


Thursday, February 28, 2013 at 6:00 PM (PST)
Add to my calendar
Organizer
Our mission is to inspire and empower Californians to make the past a meaningful part of their contemporary lives.
The California Historical Society holds one of the richest collections of primary and secondary materials in the state on the social, cultural, economic, and political development of California.
The Gallery provides public access to the collection through changing exhibitions, Tuesday through Sunday, 11:00 to 5:00 p.m.
The North Baker Research Library provides public access to the collection, Wednesday through Friday, 1:00 to 5:00 p.m.