Description
THIS IS A FREE EVENT!
HOWEVER... it's important for you to register below in order to receieve info about our 10th Anniversary event in Los Angeles in June 2020!
Scroll down, please.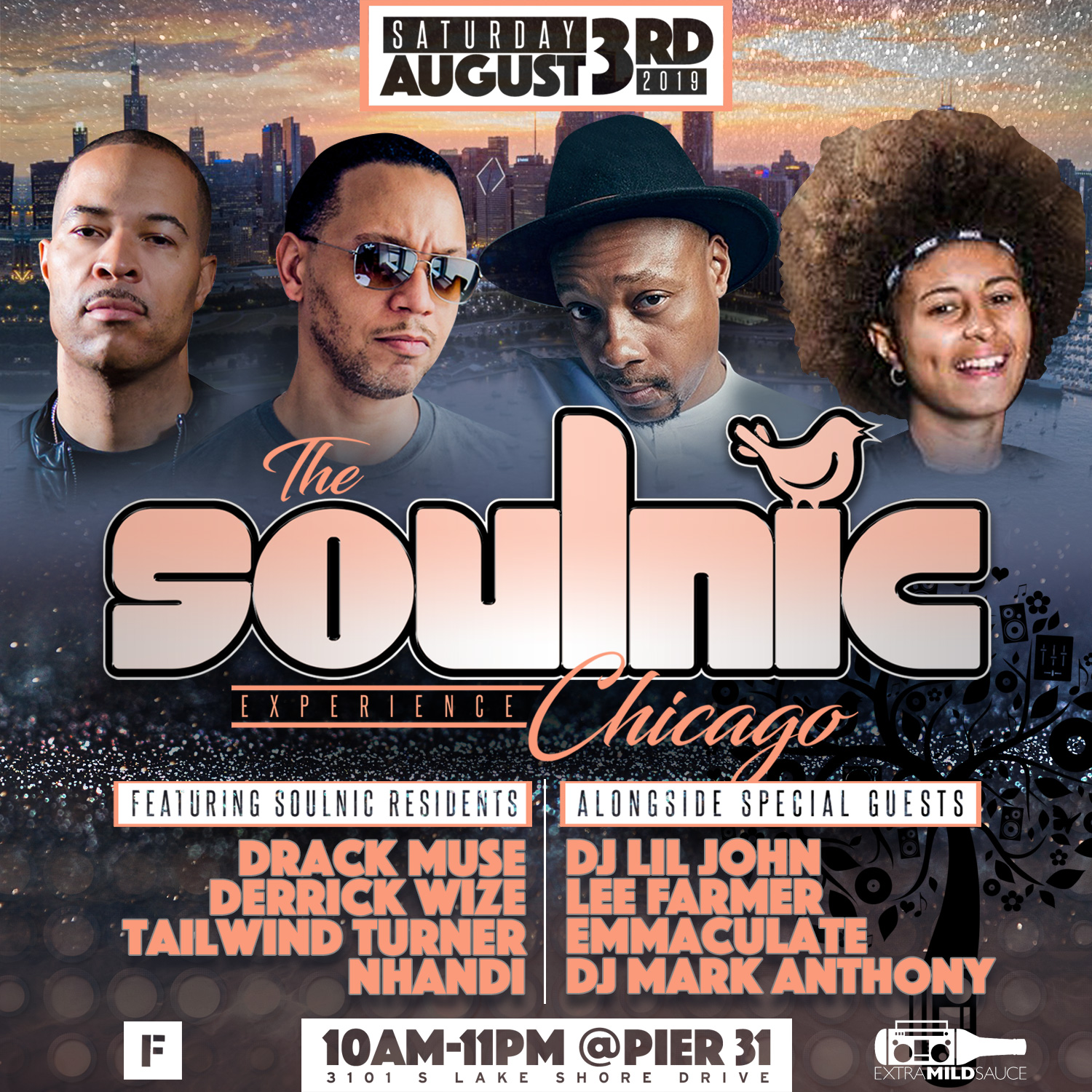 A BEACH, BAR & BEATS = SUMMATIME CHI!!!!
The SOULNIC Experience finally comes to Chicago's lakefront with special guests DJ Lil John
, Lee Farmer, Emmaculate
and DJ Mark Anthony. Fresh off a successful 9th annual event held at Hansen Dam in Los Angeles, residents Drack Msue, Derrick Wize,
Tailwind Turner and
Nhandi (fka DJ Young 1) are excited to bring their vibe home to the city that started it all.
ABOUT SOULNIC
SOULNIC House Music Festival was created in 2010 by Extra Mild Sauce
, a collective of four Chicagoans living in Los Angeles who wanted to add a piece of Chicago's music culture to L.A.'s already thriving House music scene. The SOULNIC Experience is the traveling arm of SOULNIC Music Festival.
We look forward to seeing you all on Saturday, August 3rd at Pier 31.
More info at www.soulnic.tv