You're Invited to Join as We Celebrate the Book Launch of "The Soulmate Mantra: Women's Guide To Finding Love"
About this event
Global Book Publishing presents Book Launch for our book "The Soulmate Mantra: Women's Guide To Finding Love"
You Are Invited to Join Us as We Celebrate.
"Actively pursue your dreams believing that your life is an instrument in the hand of the Lord to shape it for better"
Dr. Falak is a bestselling Author, a healer, a homeopath, an author, a wife, and a proud mother of two beautiful kids. As a doctor of homeopathy and an Energy Healer, she has been engaged in the healing and personal transformation for more than 15 years. She has been helping men and women heal, grow and transform into the best versions of themselves and live life in abundance with soulful loving relationships.
She is qualified as an MD in homeopathy and started my career as a doctor of Homoeopathy in India, where she was born and raised. Later in her practice, she got certified in various healing modalities like Theta Healing, Reiki, EFT, Access Bars, Angel Therapy, Prana Violet Healing, Crystal Healing, Sixth Sense Healing, Ancestral Healing, Transgenerational Healing, and Family Constellations. She is also an internationally certified Yoga Instructor. She is also a channel of Light Language and light codes. She has brought in the Science and Intuitive Energy healing together to help her client heal and transform.
The Book Launch is jam-packed with amazing and inspiring speakers, motivators, and real-life heroes.
Come join us and let's have fun together.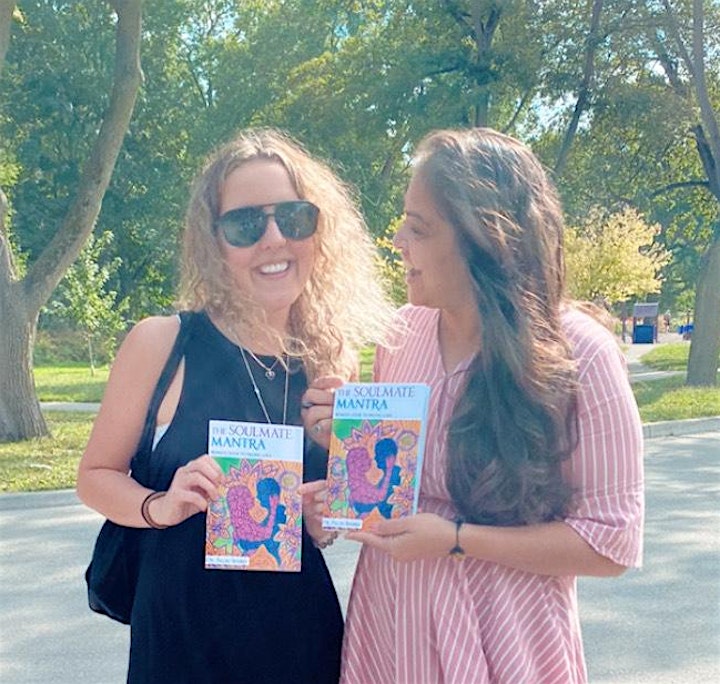 Organizer of The Soulmate Mantra - Book Launch! You're Invited
Sush is the Founding Partner and CEO of Global Book Publishing, where she helps authors in making their Dream Book become a reality. She has over a decade of experience in start-to-finish Book Publishing with some of the major publishing houses around the world. Aside from managing multiple books publishing, she has helped various genres of authors to implement effective marketing activities by combining conventional marketing and digital marketing, from strategy formulation to the implementation of successful marketing strategies.
She has worked with first-time authors, bestseller authors as well as various non-profit organisations to help them publish their books and make impact in the lives of the people. 
Her passion is to help others learn more about publishing and enable people to get their dream fulfilled to become published authors. In the past 3 years, Sush has helped publish multiple books across 12 different industries including fiction, self-help, finance, real estate, coaching, consulting and more.