Description
On Friday July 13th the LA Premiere of The Song of Solomon will take place at the Downtown Independent followed by a VIP Death Metal Show next door at the Five Star Bar. The film screening begins at 8:00pm and the doors open at 7:30PM. A Q&A with writer/director Stephen Biro, cast and crew will take place after the screening. Members of the cast and crew of The Song of Solomon including Jessica Cameron (Truth or Dare, Camel Spiders) Gene Palubicki (Angel Corpse, Perdition Temple, AGP: Bloodshock) and Andy Winton (AGP Bloodshock) will be in attendance as well as FX superstars: Marcus Koch (100 Tears, Bloodshock, We Are Still Here) and Jerami Cruise (August Underground 1-3, Murder Set Pieces)!

After your soul stabilizes from the terror join us next door at The Five Star Bar for the VIP Death Metal Show. The lineup for the event includes: Fresh from the Maryland Deathfest Gene Palubicki who will be performing with his band, Perdition Temple. This is the band's first LA show! But we aren't stopping there. We also have Void Ceremony coming in with members from Ascended Dead in their lineup who also played at the Maryland Deathfest. Infernal Damnation are coming up from San Francisco and local favorite Diabolos rounds out the lineup for this onetime event that will blow minds and damage ears.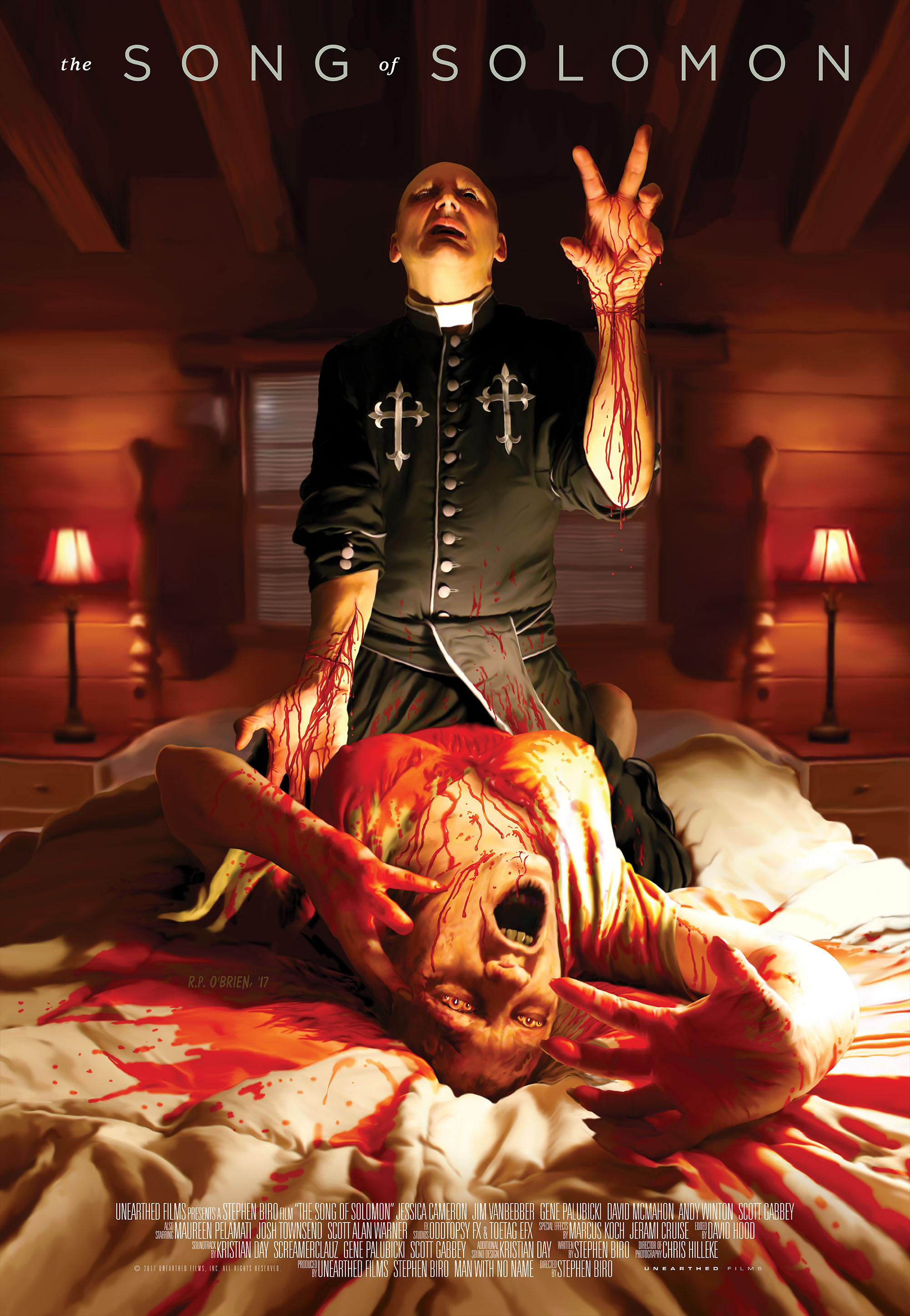 Mary witnesses the brutal suicide of her Father. His death unleashes the savage forces of demonic possession in his daughter. The End of Days is upon the world, famine, drought, looting and chaos is ripping the world apart and the Catholic Church is trying to save an innocent soul from the ravages of satanic possession. The Song of Solomon's true nature is to unleash an evil the world has been waiting for since the beginning of time.

We will also be having a costume contest called, Dress as the Possessed! Attendees are encouraged to dress as either the possessed or as a priest prepared to battle the unholy. Those who choose to embrace this challenge will have the opportunity to win a screen used prop from The Song of Solomon. This onslaught of horror is brought to you by Unearthed Films, the worldwide purveyor of extreme horror films.

All who join us for both events of pure Death Metal and Extreme Exorcistic Horror will get a free 11X17 poster signed by director Stephen Biro, Jessica Cameron as well as attending cast and crew as well as some of the bands who are playing at this once in a life time event.

Feast your senses upon the most extreme and gore-tastic exorcism film ever made.

'In this critic's opinion it's better than The Exorcist.' —Spencer Evatt, House of Tortured Souls '

The film could have similar crossover appeal to the mainstream that made Martyrs and Inside such huge hits.' —Phil Wheat, Nerdly

'The Song of Solomon is one hell of a demonic possession film and it deservedly remains in a distinctively grotesque class of its own.' —Ryan Logsdon, Beneath The Underground

''With a focus on blood and gore this will keep horror fans happy!' —James Pemberton, The Slaughtered Bird