The Soho Loft Supports Opal Group: Alternative Investing Summit 2016

Sunday, December 4, 2016 at 10:00 AM

-

Tuesday, December 6, 2016 at 1:00 PM (PST)
Event Details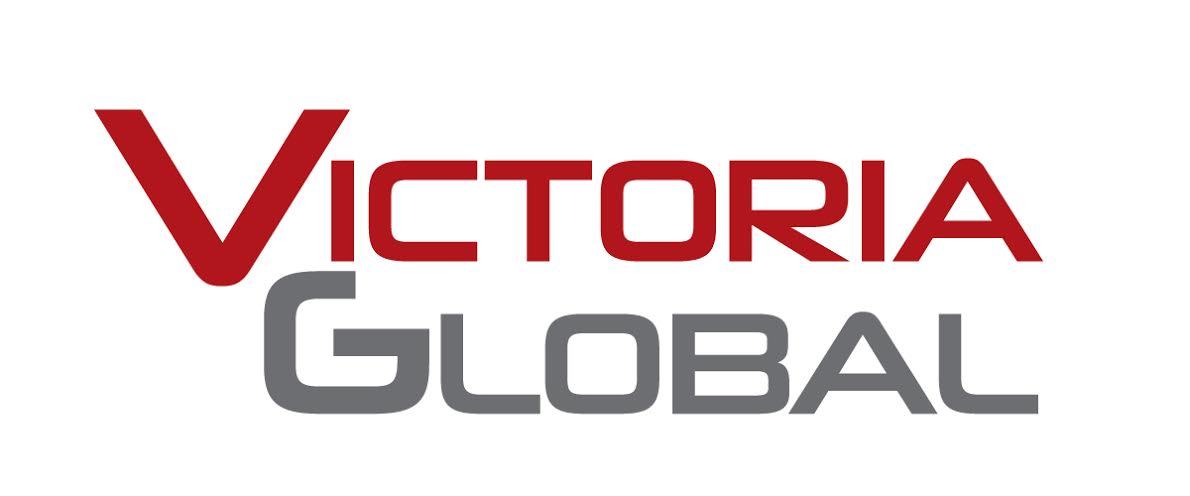 and
Support


Alternative Investing Summit
The Ritz-Carlton, Laguna Niguel,
Dana Point, CA
December 04-06, 2016
To register for this event, click HERE
The Alternative Investing Summit will bring together trustees and representatives of institutions as well as money managers and consultants to explore the roles of alternative opportunities and strategies. As a strategy, alternatives offer investors a method to obtain the returns they require and break the paradigm of the 60/40 rule, however not all alternatives are the same nor do they come without certain risks. Participants and delegates of this alternative investment conference will investigate a range of critical investment issues, including discussion of the risks and benefits of various asset classes and investment vehicles such as hedge funds and private equity, examining means of cutting costs associated with implementation of absolute returns strategies, reviewing the future of commodities and surveying the landscape of emerging international markets. With the current struggle of obtaining these returns, the question of fees has become of particular relevance, especially within the field of alternatives as investors measure their risks v. rewards. We will also look into impact investing as a way of obtaining returns that are socially responsible as well as many issues involved with fund management and the importance of education for trustees and other investment officers. 

The label "alternative" describes a nebulous investment class to many investors, especially those in the institutional world who have strict ethical and fiduciary obligations to their organizations. However, pursuing alternative investments is essential to maximizing returns while maintaining proper asset allocation in plan portfolios of endowments, foundations, family offices, and public and corporate funds.
 AGENDA:
Sunday, December 04, 2016

10:00am

Exhibitor Set Up / Registration Opens

12:15pm

Opening Remarks

John Agenbroad, Chairman, Inter-Local Pension Fund

12:30pm - 1:30pm

The Next American Presidency: Planning For Geopolitical Risk In 2017 And Beyond

Keynote Speaker

John Sitilides, Principal, Trilogy Advisors LLC

1:30pm - 2:30pm

Investment Officer Idea Roundtable

Moderator:

Will Buividas, Trustee, City of Phoenix Police Pension Board

Panelists:

Carolyn Weiss, Chief Financial Officer and Treasurer, The New York Community Trust

John Agenbroad, Chairman, Inter-Local Pension Fund

John Pomeroy, Chief Investment Officer/Chief Risk Officer, Pennsylvania State University Endowment

Josh Roach, Managing Director, Lloyd Capital Partners (SFO)

2:30pm - 2:50pm

Standalone

2:50pm - 3:10pm

Capturing the Regulatory Premium: Finding alpha in the decline in bank lending

Brendan Ross, President and Portfolio Manager, Direct Lending Investments

3:10pm - 3:30pm

Networking Refreshment Break

3:30pm - 4:15pm

What Matters Now: What are the alternative styles and strategies you should avoid or seek?

How should investors think about diversification today?

How much diversification is too much?

What are the benefits and pitfalls of diversification?

What are the 'best practices' that you feel investors would do well to consider or adopt when sourcing or selecting 'new' alternative investments?

Moderator:

Jerry Davis, Consulting Analyst and CIO, Piedmont Family Offices (SFO)

Panelist:

Matthew Burk, CEO, Fairway America

4:15pm - 5:00pm

A Critical Look at the Hedge Fund Industry and The Future of Asset Management

Why have hedge funds, in general, been struggling to perform?

How have due diligence methods changed over the past year?

What specific hedge fund strategy/sector is positioned to outperform in the next few quarters?  Which should be avoided?

Should families consider "alternative or smart" beta strategies?

Have fund terms (e.g., fees, gates, liquidity) been more flexible?  Should they be?  How can families negotiate the best deals?

Moderator:

Brian Barr, Hedge Fund Analyst, Wolfson Group (SFO)

Panelists:

Elizabeth Burton, Senior Investment Analyst, Maryland State Retirement and Pension System

Warren Hirschhorn, Vice Chairman, Duff & Phelps

5:00pm - 5:45pm

Investing in the Evolving Real Asset & Energy Market:

This panel will examine the real assets and energy markets including, timber, precious metals, land mitigation, and oil and gas exploration.

Is there a magic strategy which will provide steady stable returns that outperform traditional equities?

The Changing Energy Landscape: What's the New Normal?

Moderator:

Bill Rubin, First Deputy City Controller, Office of the Controller Philadelphia

Panelist:

TBA, Tortoise

5:45pm - 6:30pm

Managing Volatility – Navigating the New Investment Landscape

Moderator:

William A. Pusey, Jr., Senior Wealth Advisor, Keel Point (MFO)

Panelists:

Brian Smiga, Partner, Alpha Venture Partners / Pritzker Group Venture Capital

Howard Cooper, CEO, Cooper Family Office (SFO)

6:30pm - 7:30pm

Cocktail Reception

Sponsored by:

Direct Lending Investments
Monday, December 05, 2016

7:00am

Continental Breakfast

8:00am - 8:30am

Keynote Presentation

Keynote Speaker

Bob Wiedemer, President, Aftershock Publishing, LLC, 

Author, Aftershock and Aftershock Investor

8:30am - 9:30am

Investing in Non-Correlated Alternative Assets:

Moderator:

Ted Kokas, CIO, EverWatch Financial Inc. (SFO)

Panelists:

Scott M. Smith, President, Aquarius Equipment Finance, Inc.

Daniel Oschin, Chief Operating Officer, Shopoff Realty Investments

Jeff Collins, Managing Partner, Cloverlay

9:30am -10:30am

Investing in Private Equity / Venture Capital

Asset Management: How can PE funds extract better returns with better management?

Moderator:

Tim Rafalovich, Senior Vice President, Wells Fargo, Alternative Equity Investor

Panelists:

Ravi M. Ugale, Director of Private Equity, GenSpring Family Offices

Ralph Money, Managing Director, Commonfund Capital, Inc.

Walter L. Schindler, PhD, Chairman and CEO, SAIL Capital LLC

10:30am -11:30am

Investing in The Cannabis Industry

Moderator:

Skip Coomber, President, Coomber Family Estates (SFO) / Dragon Trust Family Office (SFO)

Panelists

Troy Dayton, CEO, The ArcView Group

Martin Mullany, Director & CEO, Rupert Peace Power Holdings

11:30am-12:30pm

Opportunities in Structured Finance and Alternative Credit Strategies – How to find alpha

Where are the opportunities during the upcoming 24 months

Moderator:

David A. Russell, CFA, Senior Investment Strategist, Senior Consultant, Investment
Performance Services, LLC

Panelists:

Steve Pachella, Vice President, Capital Markets, ReliaMax

Chad Burhance, Executive Managing Director, NewOak Credit Services LLC

TBA, RRA Capital

12:30pm - 1:00pm

Keynote Presentation

Keynote Speaker

Chris Martenson, Co-founder and CEO, Peak Prosperity

1:00pm - 2:15pm

Networking Lucheon

Sponsored by:

Cortland Fund Services

2:15pm - 3:15pm

Sustaining the New Age of Impact Investing: How can Institutional Investors get involved?

Moderator:

Leah Zveglich, Managing Partner, Aster Family Advisors (MFO)

Panelists

Meaghan Kennedy Townsend, Member, Kennedy Family Office (SFO)

Ralph Salvagno, CEO, Petlife Pharmaceuticals

Matthew J. Ertman, Partner, Allen Matkins

3:15pm - 4:15pm

Investing in Innovative Technology:  Investments that change the Future

Moderator:

Nathan McDonald, Managing Partner and CEO, Keiretsu Capital

Panelists:

Clark Tedford, President & CEO, LumiThera, Inc.

Don Megrath, CFO, Abom

Jordan Schindler, CEO, TexDel

Caitlin Cameron, CEO, Otonexus

4:15pm - 5:15pm

Global Capital Markets: Deflation or Stabilization?

Global Risk: Challenges for the Next President

Marketplace Influencers

Economic Growth in the USA?

The future of Europe after BREXIT

A look China and India

Moderator:

Keith Danko, Founding Partner and Managing Member, Witherspoon Partners

Panelists:

Joshua M. Emanuel, CFA, Chief Investment Officer, Wilshire Funds Management, Wilshire Associates Incorporated

Richard Bird, President, Bird Capital Group

Glenn Ezard, Senior Consultant, Segal Rogerscasey

5:15pm - 6:15pm

Institutional Portfolio Construction

Moderator:

Anthony Lombardi, Associate Partner, Institutional Advisory Solutions, Aon Hewitt

Panelists:

Amit Thanki, Investment Officer, San Bernardino County Employees' Retirement Association

Rick Rodgers, Vice President, Director | MPPP Plan Administrator, Innovest Portfolio SolutionsLLC

John Linder, CFA, CPA, Consultant, Principal, PENSION CONSULTING ALLIANCE, LLC

Michael Schrauben, CFA, Investment Officer and Portfolio Manager, Municipal Employees' Retirement System ofMichigan

6:15pm - 7:15pm

Cocktail Reception
Tuesday, December 06, 2016

 

8:00am

Continental Breakfast

8:30am - 9:00am

Industry 4.0  – Our Next Stage of Opportunity

Keynote Speaker

Keith Kaplan, CEO and Co-Founder, Tesla Foundation

9:00am - 10:15am

Regulation and Risk – key factors to consider when looking into Alternatives

Moderators:

Henry Wilson, Trustee, Wayne County Employees' Retirement System

Panelists:

Sean Rooney, Assistant Chief Counsel, Enforcement Division, California Department of Business Oversight

TBA, InvestCloud, Inc.

TBA, Intertrust

Robert J. Strang, Chief Executive Officer, Investigative Management Group

Christen Bartelt, Senior Counsel, Allen Matkins

10:15am - 11:15am

Manager Sourcing: Choosing your investment managers & distinguishing between luck and skill

Moderator:

Atif Ali, Director of Alternative Investments, G Family Office (SFO)

Panelists:

Carl Ludwigson, Director of Manager Research, Bel Air Investment Advisors

Leandro A. Festino, Managing Principal, Meketa Investment Group, Inc.

Jonathan Miles, Vice President, Head of Hedge Fund Research, Wilshire Associates

Stuart Blair, Director of Research, Canterbury Consulting

11:15am-12:15pm

Trustee Roundtable – What role should alternatives play in your investment
portfolio?

Moderator:

David Ourlicht, Commissioner, NYCERS/New York State Insurance Fund

Panelists

Kurt Vroman, Board Trustee/Secretary, Deltona Firefighters Pension Board

Tarrell Gamble, Trustee, Alameda County Employees' Retirement Association

James Kottage, Chairman, New Haven Police and Fire Retirement

Gerald Garrett, Trustee, Tulsa Firefighters Health and Welfare Trust

Guy Pinkman, Trustee, City of Lincoln Police and Fire Pension

12:15pm

Conference Concludes

1:00pm

Golf Tournament
KEYNOTE SPEAKERS

Keith Kaplan
CEO and Co-Founder
Tesla Foundation


           Chris Martenson               Co-founder and CEO       Peak Prosperity

        John Sitilides
          Principal
   Trilogy Advisors LLC

 

 

Bob Wiedemer
President
Aftershock Publishing, LLC

Author, Aftershock
Aftershock Investor
When & Where

Ritz Carlton

Dana Point, CA 92629


Sunday, December 4, 2016 at 10:00 AM

-

Tuesday, December 6, 2016 at 1:00 PM (PST)
Add to my calendar
Organizer
The Soho Loft Media Group
THE SOHO LOFT Media Group (www.thesoholoft.com)
The Soho Loft Media Group is a global financial media company with 3 divisions:
THE SOHO LOFT CONFERENCES organizes up to 200+ investor-focused global summits, talks and events annually.
TIMES IMPACT PUBLICATIONS produces relevant content on investing and entrepreneurship that are published and syndicated in  100+ leading online publications and growing.
VICTORIA GLOBAL Corporate Communications specializes in client Investor Relations, Public Relations, Branding and Social Media Marketing.
The Soho Loft Media Group is your global partner for your investment and business startup and growth strategies.
For additional information, please visit us at www.thesoholoft.com 
or email Donna@LDJCapital.com
The Soho Loft Supports Opal Group: Alternative Investing Summit 2016