The Soho Loft & FundingPost Present the Detroit Crowdfunding, Angel & VC Event

Thursday, November 1, 2012 from 2:00 PM to 6:00 PM
Event Details
The Soho Loft
and
FundingPost
invite you to the
Detroit Crowdfunding, Angel and Venture Event in Michigan
Interested in meeting early-stage Venture Capitalists in Detroit and pitch them on the spot?

Then register for the Angel & Venture Event with The Soho Loft in Detroit.
Sponsored by FundingPost, The Launchpad at Walsh College, Alfa Jango 

The Soho Loft with partner FundingPost have hosted 200+ sold-out venture events in 21 cities over the past 10 years. At our next event, the panel of investors will focus on Early-Stage Venture Investing:
How to meet investors, pitch them, and what it really takes to get them to write you a check! We will be discussing trends in Early-Stage Investing, hot sectors, sectors that these Angels and VCs look at, things that are most important to them when they are considering an Investment, the best and worst things an entrepreneur can do to get their attention, current events such as deal terms & valuations, additional advice for entrepreneurs, and, of course, the best ways to reach these and other Investors. There will be plenty of time for networking with the Investor panelists, both before the panel & after the panel at the Cocktail Party!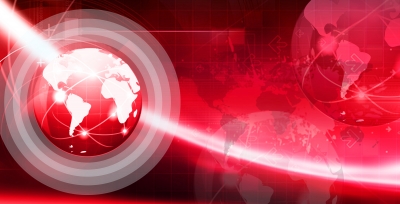 Image: FreeDigitalPhotos.net


The Soho Loft will also present a roundtable on Crowdfunding and the JOBS Act. In here we will give you the very latest information on this important legislation change, and what it means for entrepreneurs, angels & VCs, and how you can take advantage of it to grow your business. 

As an additional benefit, entrepreneur 1/4 page summaries will be given to the investor speakers and attendees. All of the Investors will get your company description and contact info! 

Register today, as this event will sell-out and is limited! There are 21 tickets left.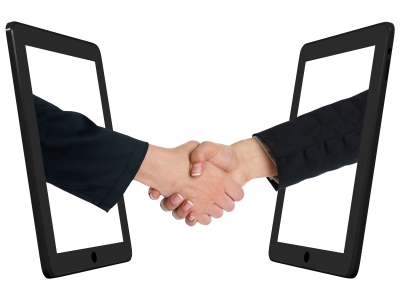 Image: FreeDigitalPhotos.net

Life's a PitchTM Workshop
Additionally, there will be an Optional Pitching Workshop Lunch from 11am-1pm. This important workshop will complete tear down your elevator pitch and help you build it from the ground up to include the important info that Investors NEED to hear! The cost to participate in the workshop will be $350. This Lunch Workshop includes the $75 ticket to the event. Most importantly, it includes a 2-minute Pitching Spot to the Investors during the event! There are only 15 space left in the Workshop. 
Meet and pitch confirmed Venture Capitalists that are attending:
Kenneth Kousky, Angel Investor
Michael Godwin, Managing Director, Resonant
more investors TBA!
Speakers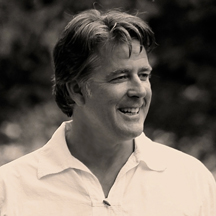 Scott E. McIntyre, Managing Director, Phabriq Development
Dubbed a Venture Catalyst by clients and colleagues, and 
backed by a distinguished group of advisors, 
Scott has been a thought leader on the 
Internet's impact in business and culture for nearly 20 years. 
Following his term as a Princeton Consultant, and having participated in numerous California Venture Capital associations, Scott has been known for integrating innovative marketing strategies into new business models across industries from Education to Automotive to Entertainment, attending clients of varying size from Blue Chip to Main Street. 
Scott presently serves as Managing Director of Phabriq Development, a hybrid 
strategy and capital services firm with a record of producing award-winning interactive media, and is currently developing Crowdfunding strategies for higher education in partnership with CrowdfundingCampuses.com. Scott also leads the Founding Executive Committee for Education at the Crowdfunding Professional Association (CfPA), the pioneering international trade group whose principals pushed the Startup Exemption and Equity Crowdfunding into the recently signed JOBS Act.

 Sponsors


Based in New York City, Nolcha has produced events throughout USA and UK providing highly strategic and innovative programs for over 150 established and new brands; including Coca-Cola, American Airlines, Procter & Gamble, Vitabath, Don Q Rums and 100+independent fashion designers among others.

Nolcha prides itself on providing brands with 'out-of-the-box' thinking, industry connections and an edgy approach to event production.

The company has a strong brand presence in the independent fashion industry and receives positive recognition from world-renowned media outlets such as Lucky, Cosmopolitan, Glamour, CBS, Forbes, NBC, ABC, Fox and BBC." border="0" hspace="3" vspace="4" />

Coffee Sponsor
Media Sponsors:
When & Where

Walsh College, Troy, Michigan
3838 Livernois Rd
Troy, MI 48083


Thursday, November 1, 2012 from 2:00 PM to 6:00 PM
Add to my calendar
Organiser
THE SOHO LOFT Media Group (www.thesoholoft.com)
The Soho Loft Media Group is a global financial media company with 3 divisions:
THE SOHO LOFT CONFERENCES organizes up to 200+ investor-focused global summits, talks and events annually.
TIMES IMPACT PUBLICATIONS produces relevant content on investing and entrepreneurship that are published and syndicated in  100+ leading online publications and growing.
VICTORIA GLOBAL Corporate Communications specializes in client Investor Relations, Public Relations, Branding and Social Media Marketing.
The Soho Loft Media Group is your global partner for your investment and business startup and growth strategies.
For additional information, please visit us at www.thesoholoft.com 
or email Donna@LDJCapital.com