The Soho Loft & FundingPost Present the 2012 Mobile Investing Conference

Wednesday, October 17, 2012 from 9:00 AM to 7:00 PM (EDT)
Who's Going

Loading your connections...
3 of your friends are going.
Share it to get more people on board!
Share

Sara Haughty
San Francisco, California

Luke Picard
London, United Kingdom

Rick Vespucio
Florence, Italy
Event Details
The Soho Loft
presents
The Future of Crowdfunding

for the
FundingPost

Mobile Investing Conference 2012
October 17, 2012, 9am to 7pm

New York

The leading minds in Crowdfunding and the JOBS Act come together to  speak with leading VCs on how the JOBS Act and equity-based crowdfunding can and will impact the Telecom Industry. Start-ups and Small and Medium-sized firms can also take advantage of the opportunities presently existing with crowdfunding platforms based on rewards.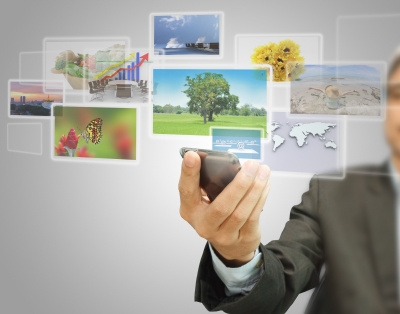 Image: FreeDigitalPhotos.net
Crowd Funding Panel will cover:
Crowd Funding for equity and how the JOBS Act intends it to work, what SEC is doing to implement it into law and what middle market and private equity firms see opportunities with Crowd Funding for equity.
 This is an event you do not want to miss.
Mobile Venture & Angel Conference
Sponsored by , Nolcha, SocialRadius, The Soho Loft, Human Demand


WHEN: Wednesday, October 17, 2012 9:00AM - 7:00PM
COST: $385


Interested in meeting Angels and VCs who Invest in Mobile companies?

Then register for the FundingPost conference on Wednesday, October 17! 

The Soho Loft & FundingPost has hosted 200+ sold-out venture events in 22 cities over the past 10 years.

If you are an Investor, Company, Service Provider, or Member of the Press in mobile adtech, mobile games, apps, technology, mobile enterprise, mobile hardware... either on the creative and content side or the technology that supports it, this is a Must-Attend event! 

The panels for the day:
Early-Stage Mobile Investing: How to meet investors, pitch them, where the capital is going and what it really takes to get them to write you a check!
Growing your Mobile business: growing and selling your product, and positioning it for a capital raise.
Future of Crowdfunding: How mobile companies will be able to take advantage of crowdfunding through rewards or equity.
Keynote: Founding and Exiting a Mobile Company: Howard Schwartz, CEO, Human Demand

Who should attend?
* Mobile entrepreneurs raising capital.
* Mobile Investors (VCs, Angels & Corporate) to meet companies and speak on our panels.
* Exhibiting Companies to demo their stuff for partners and investors.
* sponsors to moderate panels, exhibit and meet mobile companies and investors. 

We will be discussing trends in Early-Stage Investing, things that are most important to Investors when they are considering an Investment, the best and worst things an entrepreneur can do to get their attention, grow their business, use crowdfunding, additional advice for entrepreneurs, and, of course, the best ways to reach these and other Investors. 

Breakfast Workshop:
Additionally, ALL companies can attend the Pitching Workshop Breakfast from 9am-10am. During this workshop we will completely deconstruct your elevator pitch, and work with you on formulating a clean and concise elevator pitch giving the important information that investors NEED to hear to make an educated decision on your company! 

There will be plenty of time for networking with the Investor panelists, both before & after the panels and at the networking Lunch and Cocktail Party from 6-7pm! 

Exhibitors
There will also be several exhibitors at this event - if you have an amazing product you want to show off, you can have a glass-room exhibit booth at the event. This room will be filled with talent - Bring your best stuff! Exhibiting Companies will give a 2-Minute Elevator Pitch in person to the Panel of Investors during the event, have a built-in flat screen and couch for demo's and video in the booth! You can also stay in the booth for the business networking afterparty that night after the conference ends. There are only 8 spaces left for Exhibitors. 

As an additional benefit, entrepreneur 1/4 page summaries will be given to the investor speakers and attendees. All of the Investors will get your company description and contact info! 

Speakers for the Wednesday, October 17, 2012, Event will include: 
Investor Speakers so Far:
* Brad Farkas, i-Hatch Ventures
* Jeffrey Finkle, ARC Angel Fund
* Nat Brinn, Vital Financial
* J. Skyler Fernandes, Centripetal Capital Partners
* Medha Vedaprakash, Rho Ventures
* Keynote: Howard Schwartz, Human Demand & Angel Investor
* Jay Goldberg, Hudson Ventures
* William Reinisch, Paladin Capital Group
* Eliot Durbin, BOLDstart Ventures
* Marc Michel, Metamorphic Ventures
* Andreas Wuerfel, Deutche Telekom USA
* Katherine O'Neill, Jumpstart NJ Angel Network
* Keynote: Steve Shwartz, Angel Investor Forum
* Andrew Tweed, Thomvest
* Dr. Charles Popper, Blumberg Capital
* Raju Rishi, Sigma Prime Ventures
* Lisa Wu, Norwest Venture Partners
* Keynote: Greg Slamowitz, Ambrose
* Saul Richter, Emerald Stage2 Ventures
* Brett Topche, Mentortech Ventures
* Douglas Roth, Connecticut Innovations
* Moderator: Jeffrey Frese, CNNMoney
* Ron Shah, Angel Investor & JINA Ventures
* Jeff Keni Pulver, Angel Investor, 140 Conference
* Nikhil Kalghatgi, Softbank Capital
* Matt Fates, Ascent Venture Partners 
Moderator: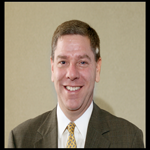 Douglas Ellenoff, Partner at Ellenoff, Grossman & Schole, LLP
Douglas S. Ellenoff, a member of the Firm since its founding in 1992, is a corporate and securities attorney with a specialty in business transactions and corporate financings. Mr. Ellenoff has represented public companies in connection with their initial public offerings, secondary public offerings, regulatory compliance as well as general corporate governance matters. During his career, he has represented numerous broker-dealers, venture capital investor groups and many corporations involved in the capital formation process.
Mr. Ellenoff and the rest of the corporate department distinguish themselves from many other transactional lawyers on the basis of their ability to be part of the establishment of new securities programs, like PIPEs, SPACs, Registered Directs, Reverse Mergers and CrowdFunding, where the Firm's professionals have played leadership roles within each of those industries, assisting in the creation, formation and strategies relating to those financings, as well as working closely with the regulatory agencies; including the SEC and FINRA; and the listing exchanges – AMEX and NASDAQ. Ellenoff Grossman & Schole has been heavily involved in CrowdFunding since its inception. The Firm has sponsored conferences, webinars and has been invited to speak at different events on the topic. And recently, Mr. Ellenoff met with the SEC to discuss many aspects of the new law, how the industry currently operates and how both the SEC and FINRA will register and regulate the portals.
Panel of Speakers: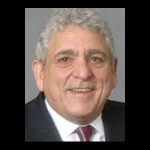 Richard Salute, Director at J.H.Cohn
Richard J. Salute, CPA, is Capital Markets and SEC Practice Director with J.H. Cohn. As an expert in SEC matters, Rich has been the key accounting and finance professional in numerous initial public offerings, and has represented clients that trade securities on the New York Stock Exchange, the American Stock Exchange, the NASDAQ and other over-the-counter markets. Rich is the Office Managing Partner for J.H. Cohn's Long Island office. He has over 35 years of audit, accounting and tax experience.
Prior to joining J.H. Cohn, Rich spent 29 years at a global accounting firm managing complex audits for both public and private companies. During his tenure there, he was responsible for providing clients with strategic planning services, as well as consultation with regard to corporate finance, mergers and acquisitions, and process evaluation. Rich's clients included large multinational companies and entrepreneurial start ups. In addition to his client responsibilities, he started three businesses for that firm ? the Enterprise Group (New York Metropolitan area), the Technology Practice (New York office) and the Bankruptcy and Corporate Recovery Practice (nationwide).
Rich is a member of the American Institute of Certified Public Accountants and the New York State Society of Certified Public Accountants.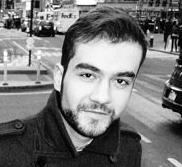 Vladimir Vukicevic, Co-Founder & CTO of RocketHub.com
Vlad is an entrepreneur and established thought leader in the world of social media and innovation. He has taught Fortune 500 companies how to apply innovative technology, combined culture with management theory on his blog, and is the Founder and CTO of RocketHub, one of the world's largest online crowdfunding platforms. Vladimir is the co-author of The Crowdfunding Manifesto, a popular foundational resource for artists and entrepreneurs. Vlad and the RocketHub team share a bold vision: that crowdfunding is the new path to creative, entrepreneurial, and academic empowerment.
RocketHub is the world's crowdfunding machine - one of largest crowdfunding platforms. The RocketHub team is working closely with the U.S. Government to help shape the structure for newly-legalized crowdfunding for equity legislation. RocketHub has been featured in the New York Times, Wall Street Journal, CNN, The Economist, NBC, NPR, ABC, etc. - and is the fastest growing crowdfunding community in the world.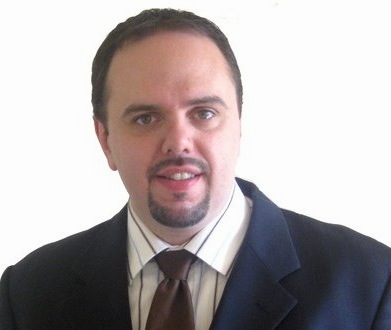 David Borish, Founder of CrowdHut.com
David was the Founder of several trailblazing companies. His early success was with Sell Your Stuff, the first eBay drop-off franchise concept in New York, within two years of its inception, he developed the concept into a national franchise brand. After Sell Your Stuff, David Founded several technology companies including BPWiz, a book publishing software which streamlines the process of writing and submitting book proposals to publishers and WAENet a social network for the publishing industry. With the recent growth in the crowdfunding space, David saw many problems arising, to address those problems he created Crowdhut.com,  CrowdHut is the first full-service platform for crowdfunded products and services. CrowdHut allows those entrepreneurs who have at some point successfully raised capital for their product or service through crowdfunding to sell their product through CrowdHut's eCommerce website and Affiliate Network. In addition to entrepreneurs having another avenue to sell their product, they will have access to  free advertising  and public relations, group pricing discounts for services such as fulfillment and shipping, and the exclusive ability to work with experts on growth strategies immediately after their business idea has been crowdfunded.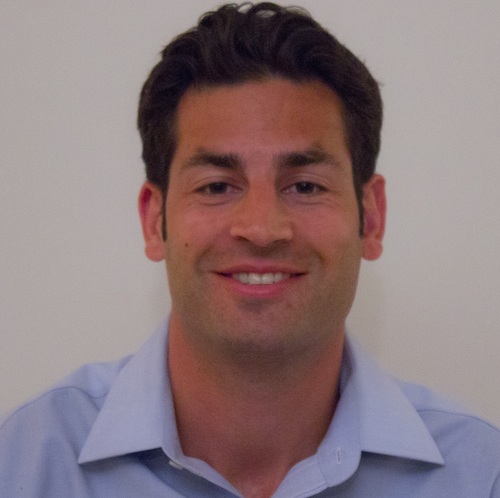 Ryan Feit, Co-founder of SeedInvest.com
Ryan is the CEO and co-founder of SeedInvest, a revolutionary funding platform for startups and small businesses.  Prior to the passage of the JOBS Act, Ryan supported The Startup Exemption, the nonprofit responsible for bringing the concept of Equity Crowdfunding to Washington, DC.  Ryan co-founded the Crowdfunding Professional Association and currently serves as an Executive Board Member and the Co-chair of the Education and Training Committee.  Ryan also serves as a Board Member of the Crowdfund Intermediary Regulatory Advocates group and as a Co-Chair of the Crowdfund Portals Committee.  
Prior to founding SeedInvest, Ryan worked at Carlson Capital, a $7 billion multi-strategy hedge fund, where he evaluated and recommended public equity investments.  Prior to Carlson, Ryan worked as a Senior Associate at Wellspring Capital Management, a private equity fund with $3 billion under management, where he led small deal teams in conducting detailed due diligence, structured deals, raised hundreds of millions in financing and managed an array of portfolio companies.  Prior to that, Ryan was an Investment Banking Analyst at Lehman Brothers where he structured and executed financings to support leveraged buyouts, refinancings, recapitalizations and acquisitions. 
 Ryan received an MBA in Entrepreneurial Management from The Wharton School of the University of Pennsylvania and a BBA in Finance and Accounting from the University of Wisconsin-Madison.
Katherine O'Neill,  Executive Director of JumpStart New Jersey Angel Network
Katherine O'Neill is the Executive Director for JumpStart New Jersey Angel Network, a member led
angel investor group that invests in early stage high growth companies in Mid-Atlantic region, and an
investor in technology businesses. She currently serves on the Board of the Angel Capital Association
ACA the national organization representing angel investor groups in North America. She recently was
the Program Chair of the ACA National Leadership Conference held in 2010. Katherine represents the
ACA at both national and international events.

Katherine is a member of the NJ Economic Development Authority Edison Fund Advisory Board, Ben
Franklin Technology Partners of SEPA Advisory Board, NJ Technology CFO Advisory Board, Princeton
University MIRTHE Investment Focus Group and Rutgers Innovation Park Advisory Board. In recent
years she has spoken at and judged business plan competitions both regionally and nationally at
events such as IMPACT, Astia, Microsoft BizSpark NYC competition, Tri State Donald W. Reynolds
Cup, Princeton University Jumpstart Innovation Forum and Start Up Weekend Princeton.
Katherine is a seasoned financial executive and investor in early stage enterprises with extensive
experience in start up and entrepreneurial operations as well as operational experiences in a diverse
range of businesses. She has particular expertise developing technology-based business as well
as strategic business plans. She has extensive multinational experience and financial operation
management and knowledge of healthcare pharmaceuticals, information systems, e-commerce and
social media. She is the president of O'Neill Associates and consults with technology companies and
acts as interim CFO.

In addition to her entrepreneurial activities, she was a senior executive in corporate finance in both a
Fortune 100 pharmaceutical company and Fortune 500 chemical company. Katherine has served on
many non-profit boards focusing on education and women in business. Katherine is also currently
active with the Forum of Executive Women and the New Jersey Technology Council. Katherine earned
a MA in Economics from the University of Pennsylvania.

Jumpstart was formed with the assistance of the New Jersey Technology Council and New Jersey
Economic Development Authority. Jumpstart focuses on seed/early stage companies with core
technology needing both funding and seasoned management assistance to move forward. Jumpstart
actively looks for investments in the $200k-$1 Million range, and sometimes co-invests in larger
investments with other angel groups or venture capital firms. Since 2004, Jumpstart has invested over
$30 Million in over 45 companies in the Mid-Atlantic region. WWW.JumpstartNJ.com
 New York City
from beautifulplacestovisit(dot)com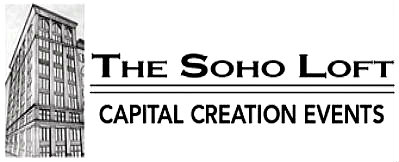 SPONSORS:


Based in New York City, Nolcha has produced events throughout USA and UK providing highly strategic and innovative programs for over 150 established and new brands; including Coca-Cola, American Airlines, Procter & Gamble, Vitabath, Don Q Rums and 100+independent fashion designers among others.

Nolcha prides itself on providing brands with 'out-of-the-box' thinking, industry connections and an edgy approach to event production.

The company has a strong brand presence in the independent fashion industry and receives positive recognition from world-renowned media outlets such as Lucky, Cosmopolitan, Glamour, CBS, Forbes, NBC, ABC, Fox and BBC." border="0" hspace="3" vspace="4" />        
Have questions about The Soho Loft & FundingPost Present the 2012 Mobile Investing Conference?
Contact the organizer
When & Where

New York, New York USA
512 W 42nd St
New York, NY 10036


Wednesday, October 17, 2012 from 9:00 AM to 7:00 PM (EDT)
Add to my calendar
The Soho Loft & FundingPost Present the 2012 Mobile Investing Conference