The Soho Loft and Victoria Global: Menlo Park VIP VC & Angels Dinner

Friday, April 4, 2014 from 6:00 PM to 10:00 PM (PDT)
Who's Going

Loading your connections...
3 of your friends are going.
Share it to get more people on board!
Share

Sara Haughty
San Francisco, California

Luke Picard
London, United Kingdom

Rick Vespucio
Florence, Italy
Event Details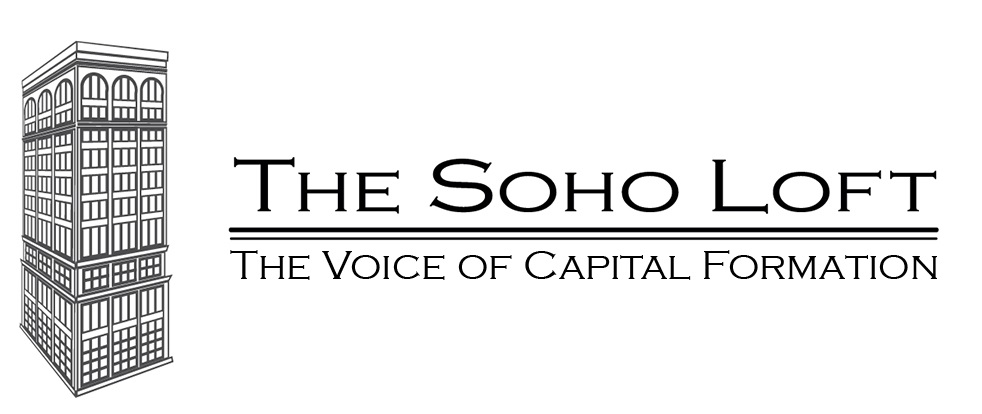 and 

VIP VC & Angels Dinner
with
Thomvest Ventures
April 04, 2014 
6-10 pm 
Menlo Park, CA
The Soho Loft - The Voice of Capital Formation - a global financial media company, and Victoria Global, an emerging force in Corporate Communications, Investor Relations and Public Relations, join Thomvest Ventures to discuss global investment opportunities and strategies through Venture Capital and Business Angel Networks in this select VIP dinner event in Menlo Park.
This dinner event is a post-event after the SV Crowdfund Ventures conference "Silicon Valley Meets Crowdfunders" that The Soho Loft and Victoria Global will sponsor this April 3-4 in Palo Alto.
  HOST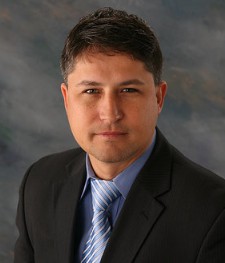 Chairman of LDJ Capital and The Soho Loft 
David Drake is an early-stage equity expert and the founder and chairman of LDJ Capital, a New York City private equity advisory firm, and The Soho Loft - The Voice of Capital Formation - a global financial media company with divisions in Corporate Communications, Publishing and Expos. 
David has been involved in technology, media and telecom (TMT) and impact investments for more than 20 years. He is an advocate of innovative investing in early-stage equity, capital formation policies and developments globally, and the US JOBS Act which he lobbied for both in Congress and the EU Commission. Because of his leading work in this space, he was a US Commerce Department delegate to the EU Commission in Brussels and Rome in July 2012 and was invited in May 2013 to the White House Champions of Change ceremony in Washington, D.C. 
His investment, The Soho Loft, produces and sponsors 200+ global conferences annually and his articles are syndicated into 100+ publications. One such event was April 2013 for the institutional media leader Thomson Reuters, with speakers from Nasdaq, NYSE, KKR and Carlyle Group. He advances financial innovation through his work as an international speaker and writer for major publications like WSJ, Forbes and Thomson Reuters. He is the co-author of the books Planet Entrepreneur, Crowdfunding and Other Animals, Investors of Italy and is the author of the upcoming books Crowd Fund Economics, and Crowdfunding: The New Funding and Capital Formation Model. 
His focus today is to take on board advisory positions at companies, angel networks and venture funds, and to guide them on topics such as international regulations, corporate strategy and fund structures, with emphasis on the growing trend of online investment automation for retail and angel investors. 
Privately, Mr. Drake has hosted the Harvard Business Club of NY at his home, produced Carnegie Hall concerts and raised funds for the charities Trail Blazers and Best Buddies Carnegie Hall for many years. Today he is a board director of the UBS Charity of the Year, London-based ARCHIVE Global, and is co-chair of the Tree Kangaroo Foundation in New York. 
Born in Sweden and fluent in six languages, Mr. Drake has an MBA in Finance and an MA in International Law and Economics from George Washington University, where he was awarded the Wallenberg Scholarship for academic merit.
Guests and Sponsors
Legal Expert, The Italian Environment Ministry
Founder of Lerro&Partners 
Alessandro is an Italian lawyer expert of new technologies and business creation. A wellknown Italian expert of crowdfunding, Alessandro published "Equity Crowdfunding" for Il Sole 24 Ore and is a regular speaker in conferences and workshops. 
Founder of Lerro&Partners, he has been advising for years start up and small/medium sized companies dealing with information real estate, information technology, and media. He served as board member and C.E.O. in several companies involved in high technology industry and venture capital in Italy, Germany, Luxembourg and U.K. 
Alessandro is often involved in merger and acquisition, venture capital and investment deals, mostly focused on small/medium businesses. 
Appointed as Legal Expert of the Italian Environment Ministry from 1996 for 10 years, he joined a team working on sustainable economic innovation, taking care of regulatory documents; he also advised other public entities involved in the management of historical and cultural heritage and thereafter focused on government relations for new businesses. 
Innovation enthusiatic and technology addicted, in 2005 he cofounded the first Italian stem cells bank and in 2011 the first Twitter network for Italian lawyers.   
Katrina Semmes
Director of Life Sciences and Healthcare, Victoria Global 
Katrina Semmes injects into Victoria Global her proven flair and solid reputation in media, public relations, strategic communications and brand management from her experience as KRS Media president. Katrina's news media experience enables her to guide clients through the vital process of building the public perception for their brands. 
Previously, Katrina was a financial advisor at Morgan Stanley, Smith Barney and UBS Financial Services. As a financial advisor during the credit contraction, Katrina saw first hand how companies dealt with severe change and how they managed their brands with investors and the media. 
During her time as a financial advisor, Katrina served as a television financial news expert for News10 (ABC Sacramento) and KCRA (NBC Sacramento). At News10, Katrina produced and was the on-air personality for "Money Mondays," News10's weekly, morning financial information segment. Katrina has also been a frequent guest contributor on KFBK News Radio and on America's Radio News Network, a nationally-syndicated news radio program. 
Before her time in finance, Katrina served in the offices of Governor Gray Davis and Governor Arnold Schwarzenegger, where she worked as an advocate for small business and then as a program coordinator for the California Emergency Response Team program. Katrina was later appointed by Governor Schwarzenegger to serve as a member of the California Department of Consumer Affairs' State Board of Optometry. 
Katrina has always felt strongly about public service and was proud to be an originator of Senator Sam Blakeslee's California Senate Resolution 29, a unanimously approved proclamation for human rights awareness in Iran. She serves on the board of directors as a trustee for St. Rose Hospital in Hayward, California. Katrina was also a board member for the Sacramento Public Library Foundation. 
Katrina is a graduate of the University of California, Davis and earned an MBA (finance) from Colorado Tech, where she graduated Summa Cum Laude. Katrina is a lifetime member of the Sigma Beta Delta National Honorary Business Society. As a financial advisor, Katrina held Series 7 and Series 66 licenses, and numerous broker licenses. 
Katrina and her husband Will, a government relations consultant, live in the East Bay and work from their offices in Sacramento and San Francisco.   
Leslie Durso
 Director of Food and Beverage, Victoria Global 
A vegan chef and healthy living educator, Leslie Durso is the glowing face of a fresher plant-based movement that refuses to compromise style for sustainability. Walking the plant-based talk since the age of eight, this Southern California native has always been well ahead of the times with her meatless mindset, but the greater populace is now embracing her teachings more than ever. She currently broadcasts her farm fresh recipes and warmhearted sensibilities to an extensive audience spanning more than 130 countries. 
These sensibilities and more are now her main focus for Victoria Global as she helps related industries find their niche and market and create a solid following through integrity, consistency and discipline in the central message of a healthy lifestyle and wellness – topics that resonate with many audiences. 
After establishing herself as a private chef for the NYC and Hollywood elite, Leslie emerged as a public persona, hosting cooking segments on television and healthy living content online. Determined to inspire beneficial life-long eating habits for everyone, she has appeared on The Food Network, The Discovery Channel, The Hallmark Channel, Everyday Health and Mother Nature Network and written for MindBodyGreen, VegNews, CNN, Redbook, Glamour, Maxim, and dozens more, evangelizing the benefits of a mindful lifestyle, delivered with her trademark blend of sunshiney sophistication and girl next door relatability. Leslie's persona captivates everyone from carnivorous young men to granola blogging grannies. Maxim Magazine wrote: "We want to hire Leslie as our own personal chef! We'll even eat vegetables for her." 
Through her multi-media engagement and numerous upcoming initiatives, Leslie plans to spread the love of a plant-based lifestyle to an even broader swath of fans, including mainstream omnivores and fellow millennials. She is even in advanced negotiations to serve as Executive Chef in the relaunch of a legendary hotel property in the burgeoning culinary hotbed of Downtown Los Angeles. An established animal advocate, Leslie lends her personality through appearances and promotional support to a number of animal welfare organizations including The Humane Society of The United States, Best Friends Animal Rescue and Farm Sanctuary.  
Caroline Alexa McBride
Director of Food and Beverage, Victoria Global 
Caroline Alexa McBride's passion and experience merge together in her role as Director of Food and Beverage for Victoria Global. She leads marketing strategies for clients in these industries who aim to synchronize operational excellence and product and service performance as they grow their business either vertically and horizontally, or both. 
Aside from Victoria Global, Caroline Alexa McBride is the Director of Business Development for Serafina Restaurant Group. Her duties include facilitating key aspects of domestic and international expansion and franchising, implementing development and marketing strategies, handling media and press, promoting all ten restaurants in the organization as well as Serafina food products, supervising viral marketing and managing websites on behalf of the New York based company which employs over 850 people. 
Caroline is the former Chief Operating Officer of Behind the Burner, an online culinary company featuring expertise from leaders in the food and wine industry while offering promotional commerce opportunities for members. Before joining Behind the Burner, she was a licensed and bonded fundraiser in New York City and raised millions of dollars for local non-profits while at the helm of McBride Capital Campaigns and Events, Inc. McBride earned her B.A. in Political Science at Loyola Marymount University and holds an M.A. in International Relations from the Universiteit van Amsterdam where she studied as a Rotary International Ambassadorial Scholar. 
Brandi M. Veil
Director of Corporate Social Responsibility, Victoria Global 
As a creator of conscious events, Brandi Veil's focus in Victoria Global is to create a venue and an avenue for companies where their marketing and sales efforts can be transformed into socially empowered ventures and sustainable endeavors. 
Her lifelong focus is to fashion a mobile platform as a template for turning mainstream conferences and festivals into a sustainable platform for social, economic and global awareness of key issues. She believes we are at a unique juncture in the world where events and conferences can marshal the attendees into a proactive force who are committed to helping fund and find solutions for sustainability around the globe. 
Brandi Veil has committed to being a catalyst in finding solutions for sustainability by reaching and informing a wide audience, creating the spark and impelling people to specific actions. Through her causes and as well as in her innovative work in transformational events and philanthropy, she has defined a new path that will pave the way for others to follow. 
Brandi has developed a unique model of combining live and online events and substantive programs targeting the much in-demand 18-35 demographic with integrated education and action steps. Fundamentally, she has recognized that it is not about competing with major music and substantive programming events worldwide, but rather joining with those behind them in creating a new passion for action and pointing them down that path. 
Her introduction to "point systems" as trade is a way to engage ambassadors using contribution of time, surveying in educational zones, and social engagement technology to establish a much needed system for event follow up. This new platform will reach the masses around the globe because the audience is ready for action and change and has the technological means to receive it now. 
She is the co-founder of a conscious event that changed the face of Hollywood Nightlife: Grateful Fridays is a series that provides "edutainment" in human development through music events while using a holistic and philanthropic base and CEO/Founder of The Event Division, Inc. an event management and location agency specializing in entertainment marketing and event production, a producer of conscious content and is an international program volunteer with the NGO Operation USA (www.opusa.org). 
Brandi's goals for a better world are not new; they are an innovative shift in human design for a global social venture. Her structure to lie out paths and to set corporate and social goals for those who seek to become ambassadors of sustainability are available. It is her ability to use music festivals and conferences as a connecting point to a global movement can create a shift in each event and reach all of humanity. 
Shirin Laor-Raz Salemnia
Director of Gaming – Tweens, Victoria Global 
Shirin Laor-Raz Salemnia's creative and technical background as founder and CEO of PlayWerks, an independent interactive media company that creates high quality innovative multi-platform immersive interactive experiences that inspire, empower, and engage children and adults, lends a special niche marketing expertise for Victoria Global. Her focus is to extend the same flexibility and reach for clients globally who want to break into this highly competitive industry through brilliant PR and marketing.
Previously, Shirin worked as the Research Manager & Bratz Brand Manager at MGA Entertainment, where she combined her child and youth marketing expertise with her toy marketing experience to perform ongoing research and analysis of the most current industry trends, consumer motivations and competitor activity for over five years. Salemnia was also responsible for the design development of MGA's Play Lab – a place where dyads and triads of children and their parents gather for in-house qualitative research right on MGA's premises.
Prior to MGA, Salemnia worked at Mattel, Inc. in Worldwide Consumer Research for the Barbie/Girls Division. Here, in addition to conducting both qualitative and quantitative research, she was responsible for supporting Strategic Planning in all related new business ventures.
Before entering the Toy industry, Salemnia was a Nursery and Pre-Kindergarten Teacher at Stephen S. Wise Preschool in Los Angeles for several years where she developed team projects and study plans for the class curriculum, as well as honed her skills at observing children at play with toys. "My teaching experience gave me an incredible opportunity to gain a thorough understanding of the universal and timeless emotional needs that all children share," says Salemnia. "I love kids, and watching them at play is so magical. I learn so much from them!"
Salemnia obtained her Bachelor of Science degree in Child/Family and Consumer Sciences at California State University, Northridge in 2000. She hosted the first Girls App Challenge in collaboration with the White House Council of Women and Girls. And she is currently very actively involved in Women in Gaming, Advisor to the LA FILM School Video Game Dept, Girls in Tech, Women in Film, Next Gen Femmes, the Entertainment Division of the Jewish Federation, and was the past President of Hadassah Southern California Vanguard II, a charitable organization that raises funds for the Hadassah Hospital in Israel. Her hobbies include fashion, spirituality, and personal development. She currently lives in Los Angeles.
Image Credit: www.paloalto.va.gov
Organizer
The Soho Loft Media Group
THE SOHO LOFT Media Group (www.thesoholoft.com)
The Soho Loft Media Group is a global financial media company with 3 divisions:
THE SOHO LOFT CONFERENCES organizes up to 200+ investor-focused global summits, talks and events annually.
TIMES IMPACT PUBLICATIONS produces relevant content on investing and entrepreneurship that are published and syndicated in  100+ leading online publications and growing.
VICTORIA GLOBAL Corporate Communications specializes in client Investor Relations, Public Relations, Branding and Social Media Marketing.
The Soho Loft Media Group is your global partner for your investment and business startup and growth strategies.
For additional information, please visit us at www.thesoholoft.com 
or email Donna@LDJCapital.com
The Soho Loft and Victoria Global: Menlo Park VIP VC & Angels Dinner