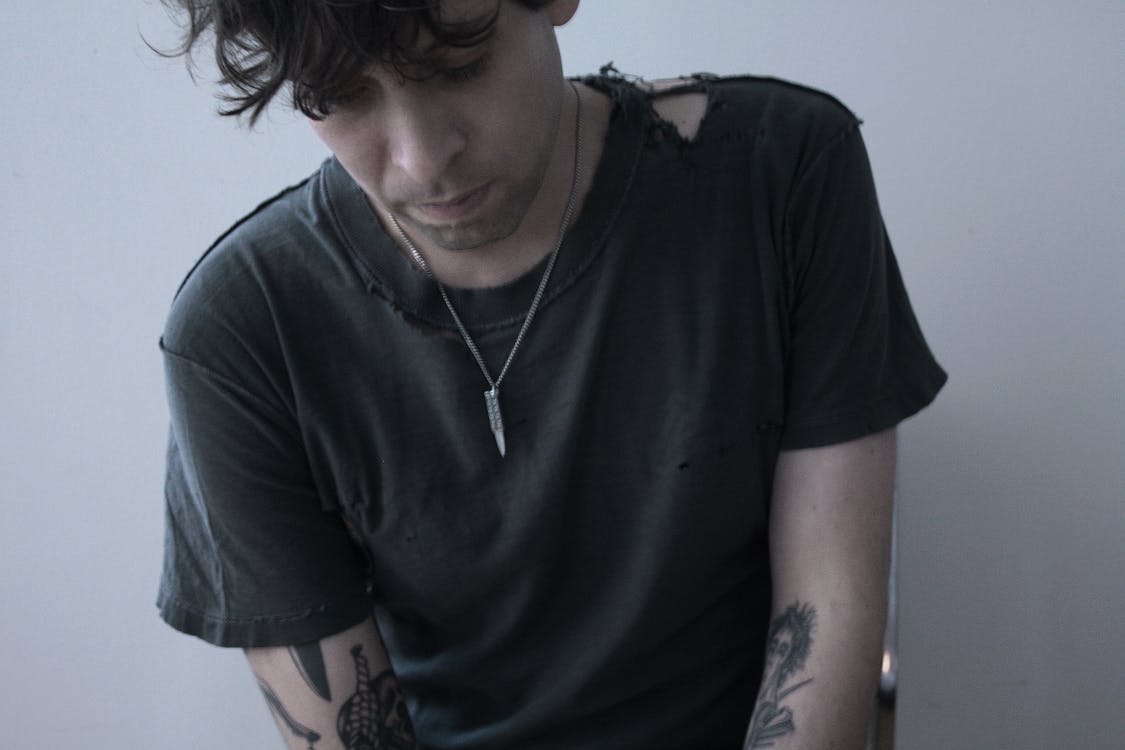 About this Event
----------
The one-man project of LUIS VASQUEZ, THE SOFT MOON brings new life to the darkly hypnotic sounds of dark-wave precursors like SUICIDE, JOY DIVISION and BAUHAUS with a stripped-down, lo-fi approach. Similarly inspired by his Afro-Cuban heritage and the wide-open space of the Mojave Desert where he was raised, the San Francisco-based artist's evolution since its 2009 inception has seen a trio of excellent releases on the esteemed Captured Tracks. Criminal, THE SOFT MOON's fourth album, will be released on February 2nd, 2018, with a new home on New York label Sacred Bones.
Criminal is a confessional work. Through the stark lens of shame and guilt that has followed Luis Vasquez since a violent childhood growing up within the humming ambient sprawl of 80s Mojave Desert, here he documents the gut-wrenching sound of going to war with himself. Battling with his own sanity, self-hatred, insecurity, self-entitlement and grappling with the risk of these things transforming him into a person he despises, Vasquez has laid his feelings bare with this: his confession and most self-reflective work to date.
BOY HARSHER is a dark electronic duo that produces gritty dance beats infused with ethereal vocals, creating a sound that is eerie, intense and incredibly danceable. Augustus Muller develops the underbelly of sound with minimal beats and grinding synths, where Jae Matthews whispers, screams and chants on top. Together, the music created is somewhere between industrial, drone and confessional storytelling. Muller and Matthews both have a strong background in film and their cinematic approach translates effectively in both their recordings and live performance.
THE PIRATE TWIN DJs hop on board and behind the decks. The DJ team of Scary Lady Sarah and William Faith, THE PIRATE TWIN DJs spin a wide variety of music, including, but not limited to: current & classic goth, industrial, punk, glam, deathrock, post-punk, ethereal, ambient, shoegaze, new wave, ebm, darkwave, dark indie & more.