Location
Ballet Austin
501 West 3rd Street
Austin, TX 78701
Description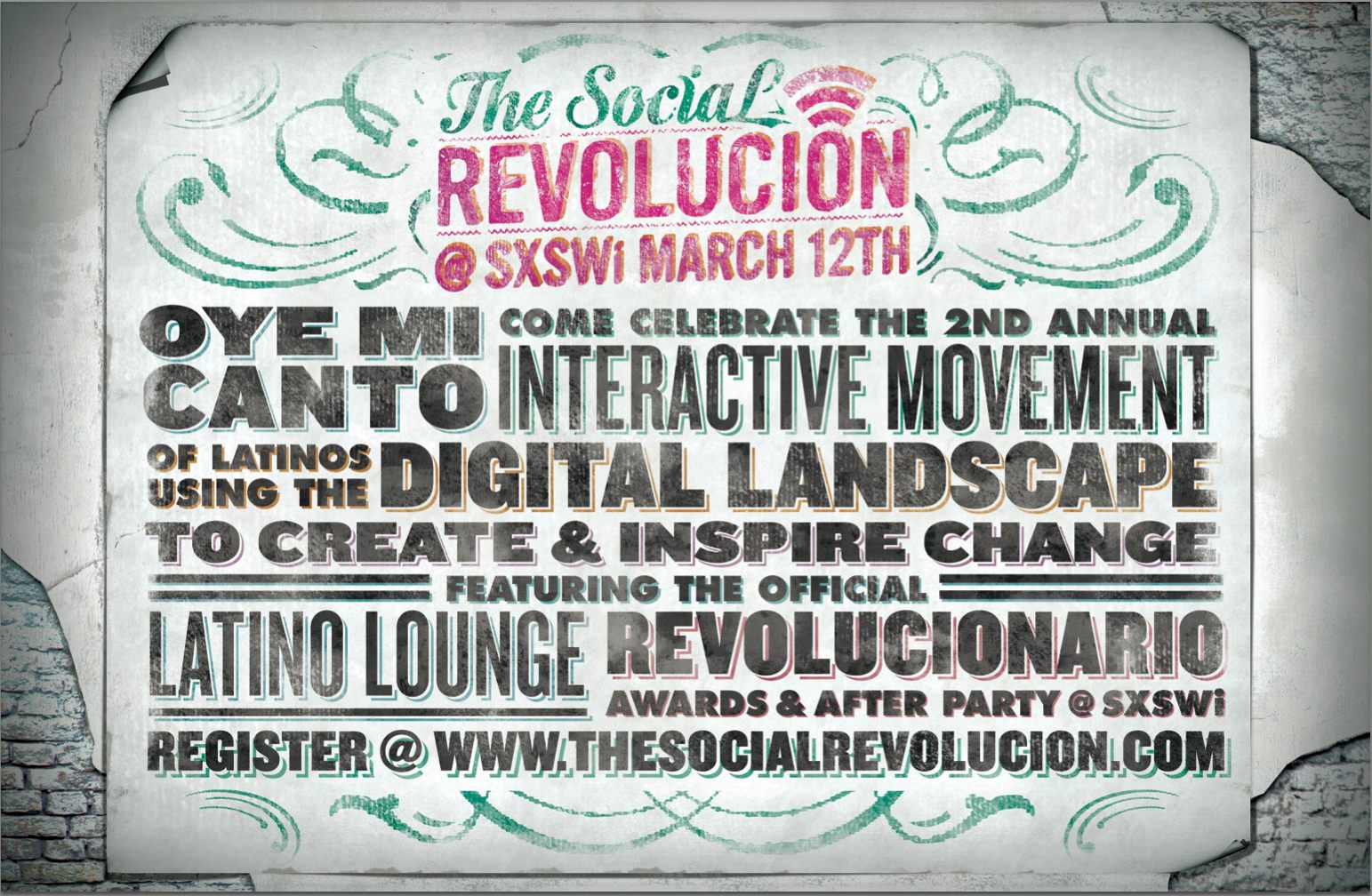 The Social Revolución Latino Lounge & After Party
SXSWi badge holders and special guests are invited to attend the official Latino Lounge, Revolucionario Awards and Party hosted by Cultural Strategies during the SXSW Interactive Festival. This special event will celebrate the tremendous impact Latinos have had on their communities through the use of social media and online tools. During the Latino Lounge, the Revolucionario Awards will be presented to the winners, immediately followed up by the party!
The Social Revolución Latino Lounge, Revolucionario Awards and Party
Featuring The Spanglish Wall, Bloguero Hub, Photo booth, food and drinks, and more
Special presentation of The Revolucionario Awards recipients
Tuesday, March 12, 2013
6:00 - 8:00pm - Networking, Blogeando, Tweeteando & good times with Grammy wining guest DJ Adrian Quesada from Grupo Fantasma & Brownout.
8:00 - 9:00pm - Presentation of The Revolucionario Awards
9:00 - 12am - Música Featuring Las Cafeteras, Piñata Protest and DJ Eddie RZA!
Admission: Free with SXSWi badge, Invite-only for non-badge holders - Si, we do need stinking badges.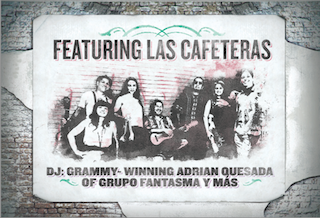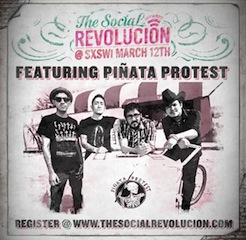 Visit The Social Revolución website for more information.
Sponsored by: