Description
The Social Pitch is Returning September 8th 2019!
The Social Pitch provides emerging social entrepreneurs with an opportunity to receive funding and engage the community with unique and awesome projects!
How does it work?
People with exciting, early-stage ideas (projects or startups) that will provide lasting benefit to our community submit applications, and we pick five of them to present their ideas.

Then, community members buy tickets to attend—whether in-person or via Facebook Live tickets—with each ticket granting the attendee a vote. If you're an in-person attendee, you also get to enjoy freshly-baked bread and a bowl of soup brought to you by a favorite PDX vendor!

After the five presentations, the attendees vote, and all of the votes are tallied. The presenter with the most votes wins the cash prize!
Each presenter receives...
Cash Prizes from ticket revenue of The Social Pitch and business service prizes such as marketing or tech support

Your own custom-made promotional video from Bridge City Media to use to promote your project (value: $500)

Pitch Clinic (value: $50)

Legal Clinic and one-on-one advising with Rational Unicorn Legal Services (value: $300)

On-demand co-working membership at HatchLab (value: $660)

Plus, the experience and networking the finalists gain from being a part of this program and community (value: priceless)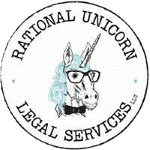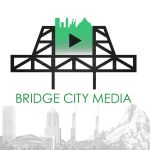 Organizer of The Social Pitch