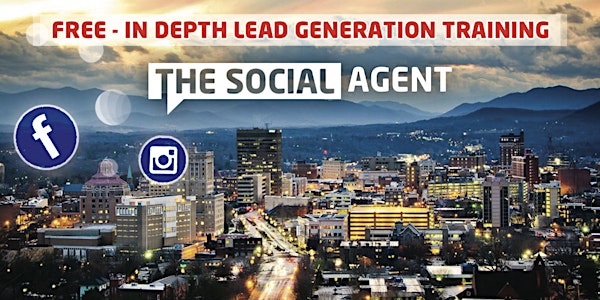 The Social Agent - FREE IN DEPTH LEAD GENERATION TRAINING (REALTORS ONLY)
Description
ATTENTION HOUSTON AREA REALTORS!!!!!
Have you thought about doing your own Facebook ads or have you tried it already with no success? Don't give up on yourself!
Do yourself a favor and come to this FREE social media marketing mastery training presented by The Social Agent. I have trained REALTORS all over the U.S., Canada, Europe, New Zealand, and Australia on how to take control of their lead generation. Stop paying companies hundreds or thousands of dollars to do what you can do yourself and save money on!
If you want to see what the seminar is all about then join The Social Agent Facebook group here --> https://www.facebook.com/groups/1713681778945105/
You will see testimonial after testimonial about the training you can get for FREE.
Learn:


Create a successful ad step by step

Zapier and Set Up (Automate your leads)

Learn about effective ad copy material

CRM integration (Drip Campaigns, Auto Text, Lead Follow Up and Nurturing
Follow up systems

How to stay compliant with TREC

Best practices for advertising compliance

Recent changes to TREC rules and how they affect your advertising

How Facebook algorithms works

How to use algorithms to your advantage

How to attract and repel your ideal client

How to get more leads from your listings
Unfortunately, this free training is only going to be available to Texas & Florida agents at this time. We will also have training coming up in the following cities:
• Houston 9/8/2017
• Dallas TBD
• San Antonio TBD
• Austin TBD
• Fort Worth TBD
• Orlando TBD
• Tampa TBD
• Jacksonville TBD
• Miami TBD
If you're serious about taking your business to the next level then reserve your spot for the training here http://socialagents.eventbrite.com/?s=77402797 or by clicking below (ONLY TICKETS 500 AVAILABLE) This event is totally FREE and all we ask is that you don't sign up if you can't attend the seminar.
We have limited seats and we want to try and help as many agents as possible. The location will be disclosed at least 2 weeks prior to the event as we need to know how big of a venue to secure.
The seminar will be followed up with meet and greet at afterwards where you will have the chance to connect with other Realtors and with myself and my team on a more personal level.
We look forward to seeing you there.
Organizer of The Social Agent - FREE IN DEPTH LEAD GENERATION TRAINING (REALTORS ONLY)