Description
WELCOME TO THE INFO PAGE OF
THE SOCAL WEEKEND OF WELLNESS:
LET GO & FLOW
Hello, beautiful soul! We're so excited that you're interested in joining our weekend wellness retreat in Murietta, CA on May 17th-19th, 2019. We know that you have so many ways to spend your hard earned dollars and we're so thankful that you're considering treating yourself to a holistic & healing weekend with us. Read below about what the magic of The SoCal Weekend of Wellness entails. If you have any questions, please email us—Becca at thornewellness@gmail.com or Paris at paris@pbyparis.com.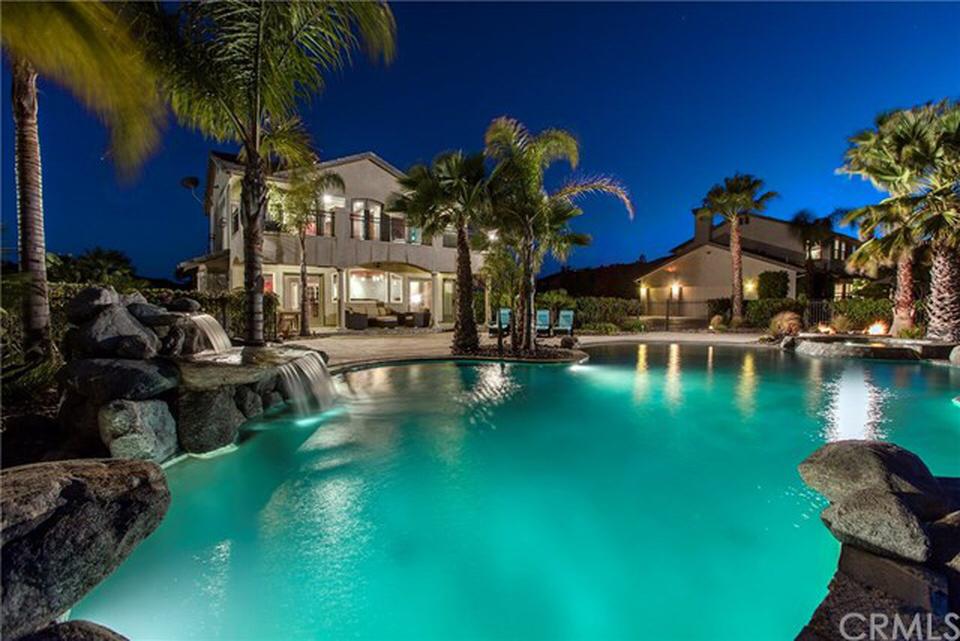 ABOUT THE EXPERIENCE:
Do you want a fun weekend getaway that will also nourish your body, mind, and soul? The SoCal Weekend of Wellness is just that! Enjoy a stay at a beautiful home in Murietta (about 1.5 hours from LA) with a private holistic chef, morning & evening yoga classes, massages, holistic health coaching, a wellness workshop, pool-side chillin', jacuzzi dippin', optional wine tasting, & so much more. It'll be a weekend of letting go and finding your flow. You'll return home refreshed, rejuvenated, & reconnected with yourself.
ABOUT THE YOGA TEACHERS:
PARIS COLEMAN: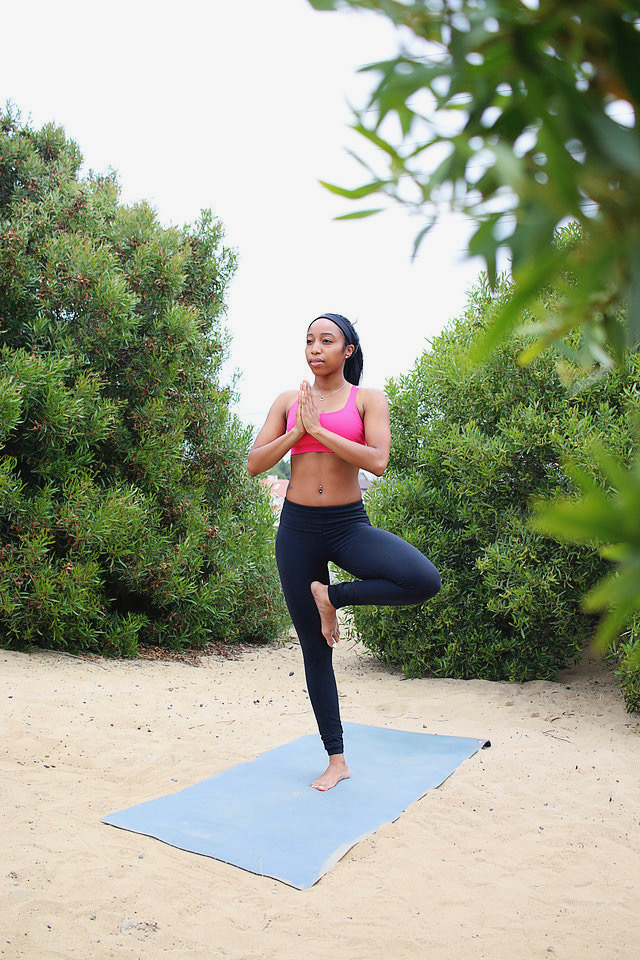 Paris is a Los Angeles native who found her love for yoga 7 years ago during her time in college at Georgetown University. Upon graduation, she decided to pursue a career as a realtor and help others with their moves to or within LA. In 2017, Paris became a certified vinyasa yoga instructor so that she could more easily share all of the wonderful benefits that yoga has to offer. She loves teaching an empowering and vigorous flow, but creates balance by focusing on mindfully breathing and safe alignment, making her classes suitable for all levels.
Through her brand P by Paris, she strives to promote overall lifestyle wellness (physical, financial, mental, and spiritual) by encouraging others to make more time for self-care and to find balance between their personal and professional lives.
BECCA THORNE: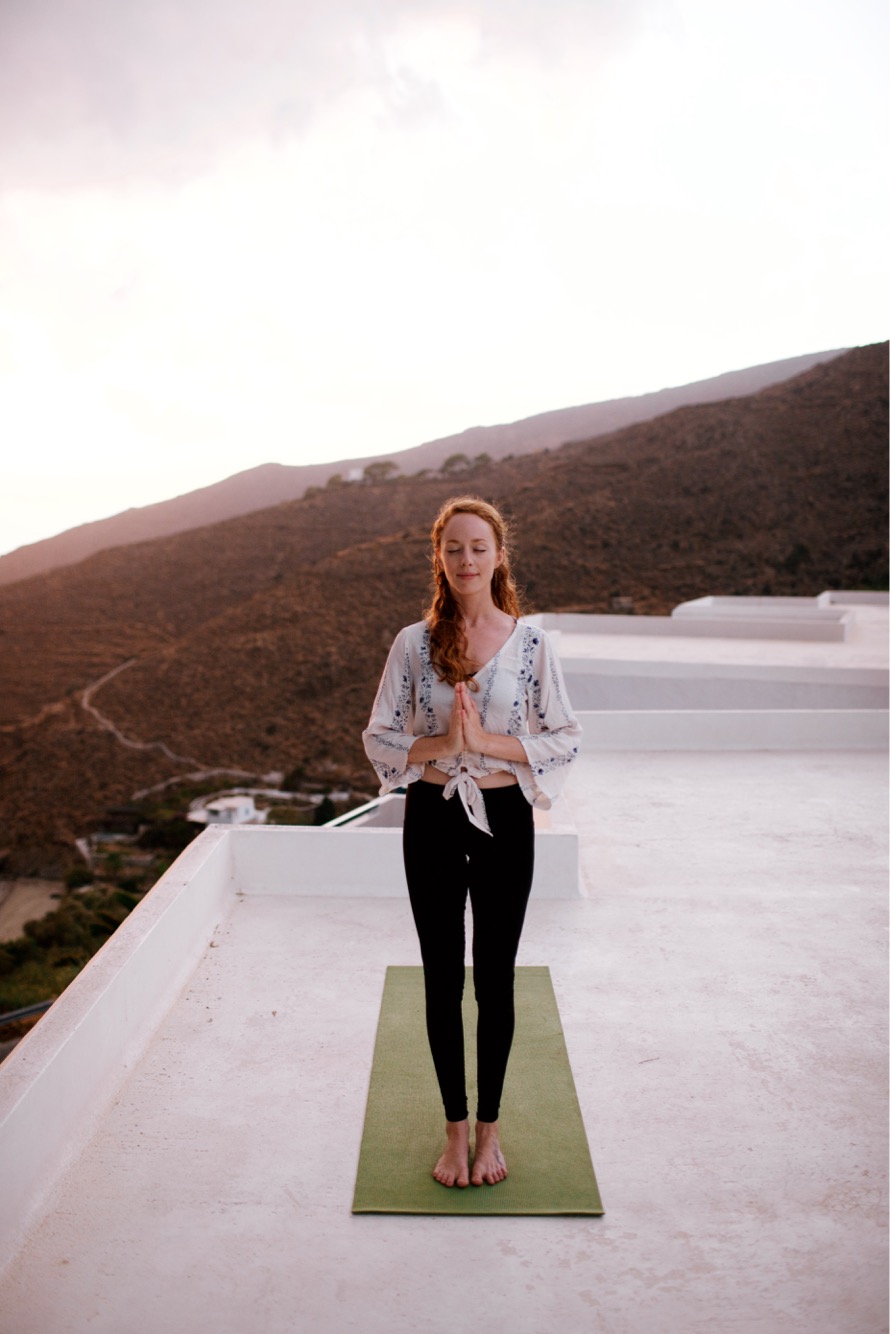 Becca first found yoga 13 years ago in her hometown of Los Angeles. Yoga became her medicine during her depression and healed her from trauma, both saving and transformation her life mind, body, and soul. Since her first yoga teacher training in 2013, it has been Becca's passion to share these healing powers of yoga with the world.
Founder of Thorne Wellness, Becca works with women from all around the world, supporting and empowering them on their journeys to live their most authentic lives in bodies that they love, respect, and cherish. Becca is 700-hour certified yoga teacher in vinyasa, transformational hatha, restorative, yin & yang, pre & post-natal, and therapeutic yoga. She's an international holistic health coach and dream life coach, writer, speaker, and retreat leader. Becca has been a local to Athens, Greece since 2015.
PARIS & BECCA:
Becca and Paris have been friends since they were 7 years old, before either one of them knew what yoga was. It's serendipitous that they both landed on the path of teaching yoga. They are excited to work together to help you access your unique wellness intuition.
ABOUT THE YOGA CLASSES:
Classes are all levels, so whether you're a seasoned practitioner or you're new to yoga, you'll be taken care of.
Paris will lead the Saturday & Sunday morning yoga classes. You can expect her class to challenge your physical limits, bring you greater knowledge of your body and breath in the poses, and most importantly to laugh and let go. You'll leave her classes feeling more open in your body and mind and ready to take on the day!
Becca will lead the Friday & Saturday night yoga class. She'll teach a mix of restorative and yin asanas, pranayama (breath-work), and meditation, bringing you into deeper alignment on all levels—physically, mentally, emotionally, energetically, and spiritually. You can expect her classes to open your body, calm your mind, and soothe your spirit, allowing for complete relaxation.
ABOUT THE CHEF:
Olivia Crouppen:
Olivia Crouppen is a Los Angeles based holistic chef. Olivia view's food as an expression of culture and also believes that the way we eat and the way we communicate about food relates to how we view and communicate with ourselves. Utilizing this unique perspective on the intersection of food, society, and the body, Olivia strives to elevate healthy eating and its surrounding discussion into an art form.
Her unique culinary style combines bold multicultural flavors with nutrient dense ingredients, to create dishes that are nourishing to the body and mind. With a passion for mindful eating, Olivia strives to break the rules of dogmatic dietary restrictions while cooking with out any gluten, dairy or refined sugar. The result is bright, flavorful and energizing meals that truly feed you from the inside out
WHAT YOUR WEEKEND PACKAGE INCLUDES:
*2 nights of Accommodation
*Meals—all diet preferences (vegan, vegetarian, gluten free, etc) will be well taken care of.
*Snacks & Desserts—don't worry, you won't go hungry.
*4 Yoga classes
*1 Wellness Workshop
*1 30 min Massage—you can add on more time if you need extra pampering this weekend.
*1 30-minute Holistic Health Coaching Session—time focused solely on you and your health. You can choose the focus—the area you feel you need the support in. This can range from food, self-care, self-love, physical activity, home-cooking, relationships, road-blocks, goals, dreams, or anything your heart desires. If you're unsure of where to begin, don't worry—I'll lead the way for you. If you don't know what a holistic health coach is, we can spend the time discussing that or any other questions you have. It's all about YOU.
*Pool & Jacuzzi Access—pack your swimsuit! Every body is a swimsuit body.
*Wifi—disconnecting is a nice way to give yourself the full wellness weekend experience, but don't worry, you'll have internet access if you need (or want). We understand disconnecting isn't feasible for everyone (moms, doctors, insta influencers…), but we encourage you to try it, at least for pockets of time.
*Swag Bag—because we love you so very much for coming.
Our Motto: You do you! Nothing is mandatory! We encourage you to give yourself what you need this week. So, if you want to sleep in and skip morning yoga, that is more than okay, If you want to skip evening yoga and enjoy every moment of the sun, that's also okay. We support you doing you.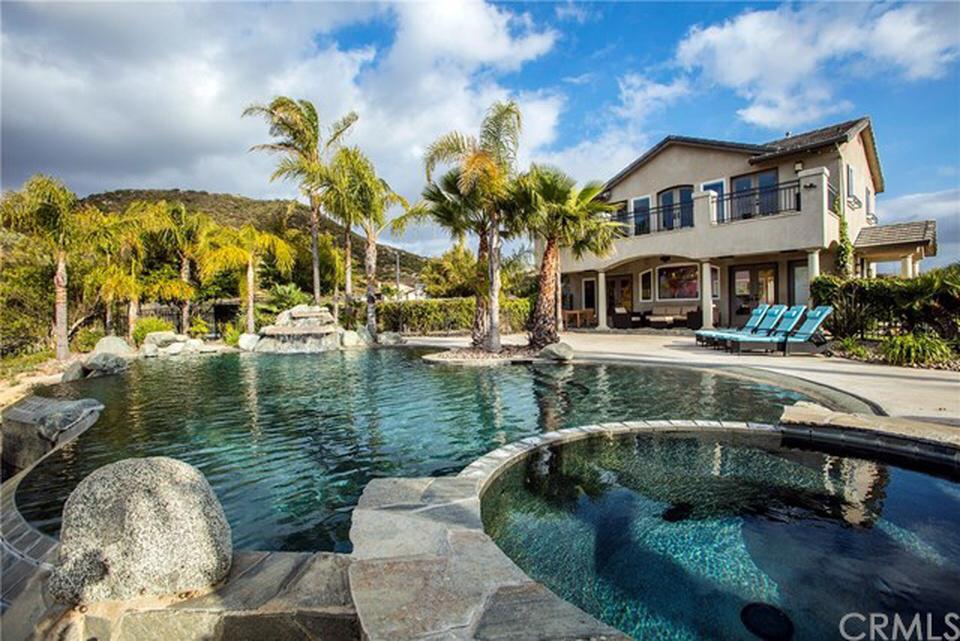 WHAT YOUR WEEKEND PACKAGE DOESN'T INCLUDE:
*Transportation to and from the premises
*Optional Wine Tasting
*Yoga Mats—please bring your own yoga mat! If you don't have your own, borrow from a friend or take the plunge and finally invest in your own mat—you can find cheap ones at Target around $15!
*Yoga Props—if you like practicing with blocks, straps, blankets, or any other yoga props, please bring them along with you.
PRICES, DISCOUNTS, SIGN-UP + POLICIES:
PRICES:
*Enrollment Deposit: $100—save your spot with a nonrefundable deposit and pay the rest of your retreat ticket later (dates below under payment policies)
*Full Retreat Tuition—everything mentioned above in "What Your Trip Package Includes."
MASTER BEDROOM
w/ Jacuzzi Tub (sleeps up to 3 ppl)
$750/person for a king bed
KING BEDROOM
(sleeps up to 3 ppl)
$600/person for a king bed
QUEEN BEDROOM
(sleeps up to 4 ppl in 2 beds)
$500/person for a queen bed
TWIM ROOM
(sleeps 2 ppl in 2 beds)
$500/person for a twin bed
DAY PASS
12 hour access: Meet us Saurday morning at 9am, enjoy all that Saturday has to offer, then drive back that night after dinner
DISCOUNTS:
*Early Bird: $50 OFF! - Pay your enrollment deposit before April 15th and you'll SAVE $50 when you pay for your retreat ticket. E-mail us for your discount code.
SIGN-UP:
Select "Tickets" --> Select "Enrollment Deposit" to save your spot - OR - select your room preference and pay in full.
PAYMENT POLICIES:
• The enrollment deposit of $100 is non-refundable.
• Full tuition payment (price depends on room) is due by May 3rd, 2019
• Tuition payment is refundable until May 10th, 2019. After May 10th, 2019 there will be no refunds given.
• Payment plans are available. E-mail Paris or Becca for details. We want you to be able to experience the bliss and magic of the SoCal Weekend of Wellness so we'll work with you to make it happen.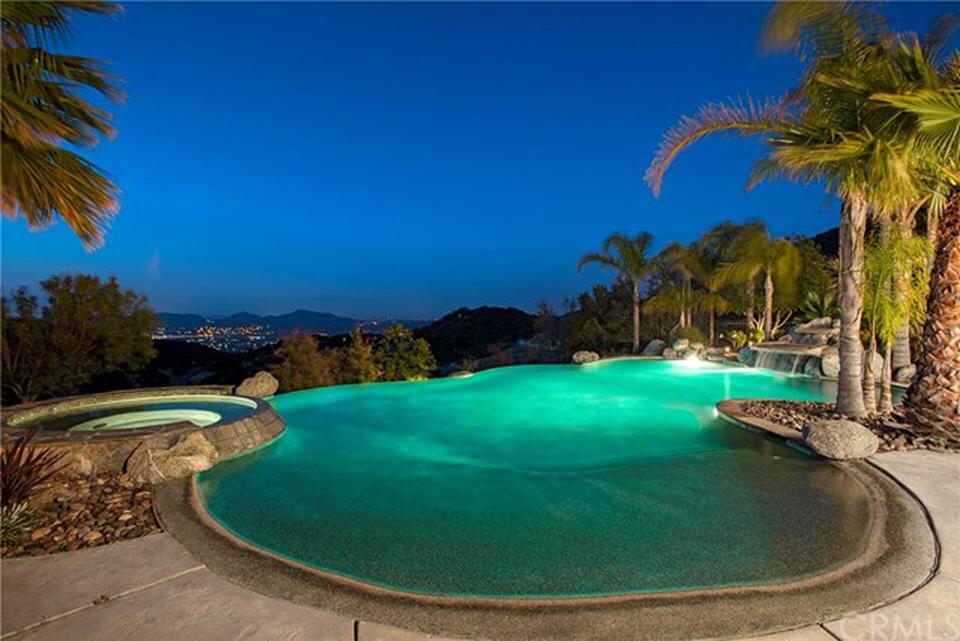 WEEKEND SCHEDULE:
FRIDAY:
3:00 pm – 5:00pm: Check-In
5:00 pm - 6:00 pm: Opening Circle
6:00 pm - 7:00 pm: Yin / Restorative Yoga + Meditation w/ Becca
7:30 pm – 9:00 pm: Dinner
9:00 pm - … Free Night
SATURDAY:
9:00 am - 10:00 am: Yoga Flow w/ Paris
10:00 am - 11:00 am: Breakfast
11:00 am - 12:00 pm : Integrative Nutrition & Essential Oil workshop
12:00 pm - 12:30 pm: Journaling Time
12:30 pm - 6:00 pm: Free Time (Massages + Optional Wine Tasting)
6:00 pm - 7:00 pm: Yin / Restorative Yoga + Meditation w/ Becca
7:30 pm – 9:00 pm: Dinner
9:00 pm - … Free Night
SUNDAY:
8:30 am - 9:30 am: Yoga Flow
9:30 am - 10:00 am: Closing Circle
10:00 am - 11:00 am: Brunch
12:00 pm: Check-Out
WE HOPE TO SEE YOU IN MURIETTA!