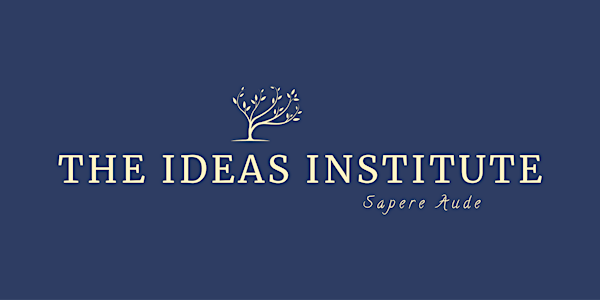 The Soapbox Presents: Bruce Pardy: What's all this about RIGHTS?
A Socratic conversation with Professor Pardy about Covid-19, courts, and the Constitution. Intro by Trish Wood. Q & A post-talk.
When and where
Location
The George Brew House & Eatery 236 Main Street South Newmarket, ON L3Y 3Z5 Canada
About this event
Tickets are sold out!
This is good news - we are happy that so many people are interested in hearing Prof Pardy speak! And not so good news because we can't host more people. A waitlist is available through the ticket portal. We will help to arrange for transfers between ticket holders and our waitlist.
Please feel free to donate to the organization so we can continue to bring you more interesting speakers in the near future! And we are seeking silent auction contributions - if you have something to contribute please let us know at info@theideasinstitute.org.
_____________________________
Bruce Pardy is executive director of Rights Probe (rightsprobe.org) and professor of law at Queen's University (Kingston). He is a classically liberal legal academic for whom equal application of the law, negative rights, private property, limited government, and separation of powers are foundational to the Canadian and Western legal tradition. A critic of legal progressivism, social justice, and the discretionary administrative state, he has written on a range of pressing legal subjects at the front lines of the culture war inside the law, including environmental governance, climate change, energy policy, human rights and freedoms, professional and university governance, property and tort theory, free markets, and the rule of law. He has taught at law schools in Canada, the United States and New Zealand, practiced civil litigation at Borden Ladner Gervais LLP in Toronto, served as adjudicator and mediator on the Ontario Environmental Review Tribunal, and has published and commented widely in traditional and online media. He serves as senior fellow at the Fraser Institute, and helped to birth the Runnymede Society, a branch of the Canadian Constitution Foundation. Bruce is a member of the Ideas Institute Board of Scholars.
_______________________________
TRISH WOOD
We are thrilled to have Trish Wood give a special introduction to our inaugural Soapbox event featuring Bruce Pardy.
Trish Wood is an award-winning investigative journalist and interviewer who has been blowing up conventional wisdom for decades. A television and radio trailblazer, she's renowned for chasing organized crime bosses through Tokyo, exposing crooked religious cranks, dodging drunken teens with guns at checkpoints in war-torn Burundi, and setting free innocent men. Trish's intrepid reporting landed exclusive guests and won her fans, accolades, and occasionally, critics.
Now, she is bringing to a podcast her electric interviewing style, hard-won wisdom, and wicked humour, crushing agenda-driven overload with critical thinking. Trish's deep empathy for the downtrodden but fearless questioning of the powerful creates profound moments. Neither left nor right of center — she is a Libertarian in her head but a champion of the working class in her heart — she can't be pigeonholed and refuses to see the world through the lens of manufactured talking points and toxic dogma.
Trish is embracing the rowdy, free-for-all world of podcasting and the chance to tell the world what she really thinks. Oh, and basketball. You can hear Trish's unique investigative podcast at https://www.trishwoodpodcast.com/podcast.
_______________________________
The Ideas Institute aims to give a home to critical thought. We believe the transparent functioning of democratic institutions is only possible through the free exchange of ideas, and the voluntary interaction of individuals.
The Ideas Institute was founded in the twilight of 2021, with a view to creating a home for critical thought. Its mission is to make a public commitment to the values of the enlightenment: liberty, tolerance, universal rights and rationalism. Our work is intended to encourage independent thought, and to give a voice to less "mainstream" opinions. We believe democracy functions best when people are free to "agree to disagree".
To that end, we seek to:
Drive critical thinking and intellectual curiosity by publishing articles and curating commentary and interviews.
Foster public discussion through organized debates and lectures.
Stimulate and further decentralize learning by promoting novel curricula and ways of learning.
Foster scholarship in support of civil society by means of grants and bursaries to the next generation of thinkers
The Ideas Institute does not engage in partisan activities, nor is it aligned with any political parties.
If you would like to connect with and or contribute to our activities, please contact us or subscribe to our newsletter via our website.
*A professional videographer will be on hand to videotape the event on October 23/22. Please be advised:
This event will be videotaped. If you are a member of the audience, your image may be recorded. Moreover, since this event is a Socratic conversation, members of the audience are encouraged to participate in an interactive discussion. Your spoken comments and image will be recorded as you speak. Any recording could be used to produce a variety of works, including a video of the event, clips, and other pieces that may be posted online and shown in various other forums.
By attending this event, you (a) consent to having your image and comments recorded, stored, reproduced, and included in videos, clips, or other work; and (b) grant to the organizers and videographers of this event all rights and interests in your image and comments as recorded, including copyright and any other legal or moral rights.
Event organizers will be sharing the edited version of the talk online via https://theideasinstitute.org. For more information or clarification, please email us at info@theideasinstitute.org.