The Smurfs: A Look Into Character Animation at LAPPG Meeting at DV Expo

Wednesday, September 21, 2011 from 5:00 PM to 6:30 PM (PDT)
Event Details
The Los Angeles Post Production Group invites you to join us as we welcome Sony Pictures Imageworks' Digital Effects Supervisor Daniel Kramer on Wednesday, September 21st at 5pm to our September meeting being held at the DV Expo at the Pasadena Convention Center.
BRINGING 2D CHARACTERS INTO THE 3RD DIMENSION

Kramer, who supervised the digital effects for "The Smurfs" will offer a rare opportunity to see first-hand how Papa Smurf, Brainy Smurf and Smurfette were all brought to life by discussing 2D to 3D character design challenges, look development features, animation, on-set data acquisition and a new physically based lighting pipeline specifically developed for the project. This will be a great opportunity to get a behind the scenes look at how these animated characters really work!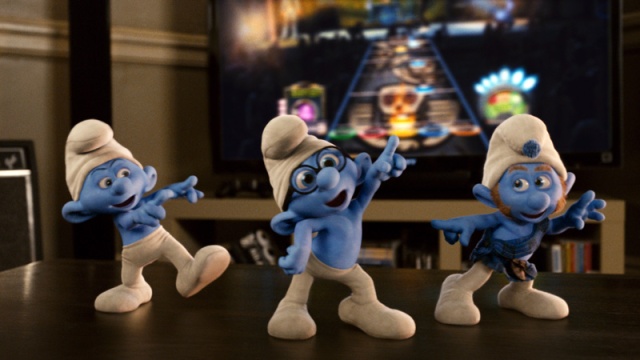 You must register here with the DV Expo and use code LAPPG and you'll automatically get an additional $25 off each session or a free show floor pass. Visit DVExpo.com to register before classes fill up!  Also, please reserve your meeting space with a free ticket above.

Earlier that day LAPPG Founder Woody Woodhall will be presenting at the Expo's Center Stage at 12:30pm - Post Sound for Digital Content Creators: What You Need to Know to Make Your Project Sound as Good as it Looks.
---
THE DIGITAL VIDEO EXPO
Attend this year's DV Expo in Pasadena, California (September 20 – 22) and prepare to be schooled. The fall conference program is all about education: intensive, involved, immersive sessions that give you no choice but to learn things. Each of our day-long sessions will give you an in-depth education, whether you want to learn about building your own postproduction studio, color correcting your projects, NLE comparison shopping, and so much more.
Take advantage of the hands-on software training classes from the pros at Weynand including Apple Final Cut Pro X, Adobe CS 5.5, Avid Media Composer 5 and Apple Motion 5. Weynand has developed a special one-day hands-on seminar that focuses on translating your current FCP skills into the new FCP X. USE CODE LAPPG!


---
AJA NEWS: KI PRO MINI V2.6 NOW AVAILABLE!
NEW RED EPIC AND CANON XF CAMERA ADVANCED SUPPORT!
AJA has released new Ki Pro Mini v2.6 firmware, adding a unique new CAMERA DATA selection paramater for RED Epic, RED One and Canon XF SDI-enabled cameras. These camera produce specific SDI ancillary data that Ki Pro Mini users may want to transfer to their recordings, or use for control. Examples include: start/stop commands, timecode data, reel name. clip name and take.
Additionally, this release removed the CUSTOM CLIP TAPE parameter from the Custom Clip Naming. Download new Ki Pro Mini v2.6 firmware at http://www.aja.com/support/ki-pro/ki-pro-mini.php
Please be sure to read the release notes included in the download for more information and to ensure correct installation.

---
SMARTSOUND BRINGS MUSIC TO OUR EARS!
We offer a warm welcome to our friends at SmartSound, the innovator of the Royalty Free Music Library industry.  All of their music comes with Lifetime Customization which means you buy it once and you can customize it for any projects via their web site or software for life!  New music added every month. Purchase by the single, album, packs and even annual contracts. For more information please visit www.smartsound.com.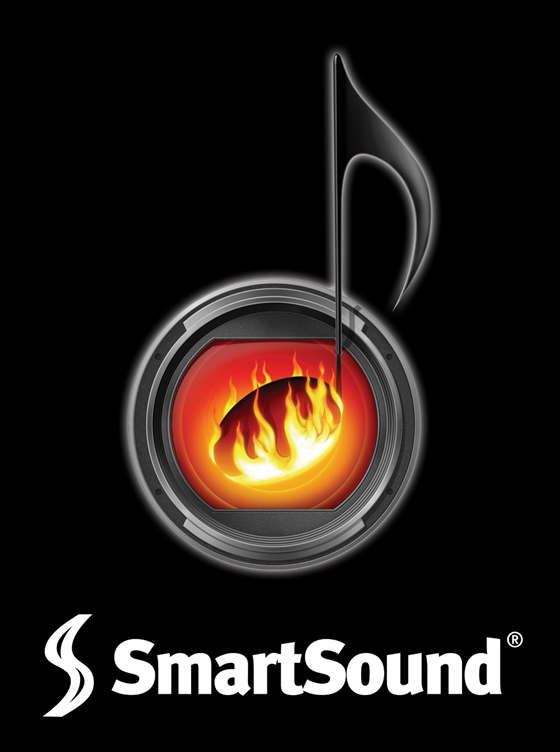 ---
Upcoming events:
September 20th - 22nd: Digital Video Expo '11 @ The Pasadena Convention Center

September 21st: DV Expo  - LAPPG Meeting (5pm)-  Daniel Kramer, Digital Effects Supervisor, "The Smurfs" presents, "BRINGING 2D CHARACTERS INTO THE 3RD DIMENSION"
September 21st: DV Expo Center Stage Presentation (12:30pm) - "Post Sound for Digital Content Creators: What You Need to Know to Make Your Project Sound as Good as it Looks"
October 12th:  LAPPG Meeting featuring the 2 Reel Guys (Larry Jordan & Norman Hollyn) & SmartSound Demo
October 15th:  LAPPG PRESENTS at the Showbiz Store & Cafe:
A ONE DAY INTENSIVE ON SOUND FOR DIGITAL FILMMAKERS -- Creating a Professional Sounding Project with Dr. Fred Ginsburg, CAS & Woody Woodhall, CAS.  (email rsvp@lappg.com for registration information)

November 9th: LAPPG Meeting (TBA)
Nov 30th - Dec 1st: ProductionCONN 2011 in Cromwell, CT
---
KILLER RESOURCES FOR ALL POST PROS
Here is list of some great online resources to help you with your post production needs. Whether it's looking for a new job, pricing rental equipment, reading gear reviews, or looking for names and numbers of productions companies, these gems should be at the top of your list:
Creative Handbook - The Creative Handbook is the most widely referenced free source book in the Entertainment Industry today.
Post Production Buyers Guide - The Post Production Buyers Guide is an online Equipment Guide and News portal for the Post Production industry offering all the information you need to find products, services and vendors for your Post Production projects.
ProductionHUB - ProductionHUB, Inc. (www.productionhub.com) is the search engine for media & entertainment serving film, television, video, live event and digital media production.

UsedAV.com - UsedAV.com provides a great place to buy, sell, and trade professional broadcast video and audio equipment.
WoodysSoundAdvice.com - WoodysSoundAdvice.com is an online resource for sound for film, video, tv and multimedia. Reviews, how-to's and interviews with industry professionals make this blog a must for anyone interested in sound.

---
BLACKMAGIC DESIGN DELIVERS SUPPORT FOR THE LAPPG

We want to offer a big thank you to our new partner Blackmagic Design. Blackmagic Design creates the world's highest quality video editing products, color correctors, video converters, video monitoring, routers, live production switchers, disk recorders, waveform monitors and film restoration software for the feature film, post production and television broadcast industries. Blackmagic Design's DeckLink capture cards launched a revolution in quality and affordability, while the company's DaVinci Emmy™ award winning color correction products have dominated the television and film industry since 1984. Blackmagic Design continues ground breaking innovations including stereoscopic 3D and 4K workflows. Founded by world leading post production editors and engineers, Blackmagic Design has offices in the USA, UK, Japan, Singapore, and Australia. For more information, please check www.blackmagic-design.com.

---
CATCHING UP WITH USEDAV.COM ON THE ROAD
Our friends at UsedAV.com have a busy month ahead so if you find yourself in London at Plasa from September 11th-14th stop by and visit them at stand 1-E11. If your east coast bound later this month catch UsedAv.com at Createsphere NY from September 20th-21st.
---
WANT TO IMPROVE YOUR NUKE OR NUKEX WORKFLOW?
Find out how in this Free webcast on September 8th at 1pm, brought to you by Motion Media and Deke Kincaid from The Foundry. In this webcast you will learn how using the all new Nuke < > Mari Bridge, will not only save you time but also a lot of frustration when doing 3D projection and building digital environments.  You'll see how simple it is to setup and integrate into your pipeline and also how quick and easy it is to use.  If you're using Nuke, or thinking about switching over, then you don't want to miss this. 
For more info or to register - http://bit.ly/r0MNab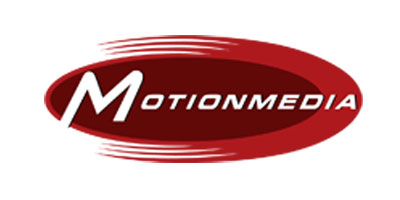 ---
Our monthly meetings are made even better by our amazing sponsors who we graciously thank for their generosity:
AJA Video Systems, Adobe, Artbeats, Blackmagic Design, CoreMelt, Creative Handbook, Digieffects, Digital Video Expo 2011, Focal Press, GenArts, Imagineer Systems, Intelligent Assistance, Larry Jordan & Associates, Lynda.com, Motion Media, FilmmakingWebinars.com, Noise Industries, Peachpit, Post Production Buyers Guide, ProductionHUB, Showbiz Store & Cafe, SmartSound, Telestream, UsedAV.com, Video Symphony, WoodysSoundAdvice.com.
We look forward to seeing you at the meeting!
Sincerely,
Los Angeles Post Production Group
Please visit www.lappg.com for member offers, book reviews, job listings, industry news and more.
Please "Like" our NEW Facebook LAPPG fanpage!
And don't forget to follow us at twitter.com/losangelespost!

When & Where

DV Expo @ Pasadena Convention Center
300 E. Green Street
Pasadena, CA 91101


Wednesday, September 21, 2011 from 5:00 PM to 6:30 PM (PDT)
Add to my calendar
Organizer
Los Angeles Post Production Group
The Los Angeles Post Production Group is a professional organization for people with a passion for film, video and the digital media finishing process.

The LAPPG discusses all aspects of post production, from picture and sound editing to color correction, visual effects, codecs, storage and post workflows.

Expert presenters and leading companies come to our monthly meetings and share new technologies, techniques, tools, products and best practices to aid us in telling great stories.
We also provide our members with great offers and discounts as well as opportunities to network and make industry connections.
Membership is free and you need not live in Los Angeles to take advantage of this great resource.
To become a member please email your name and information about yourself to membership@lappg.com.
The Smurfs: A Look Into Character Animation at LAPPG Meeting at DV Expo