Description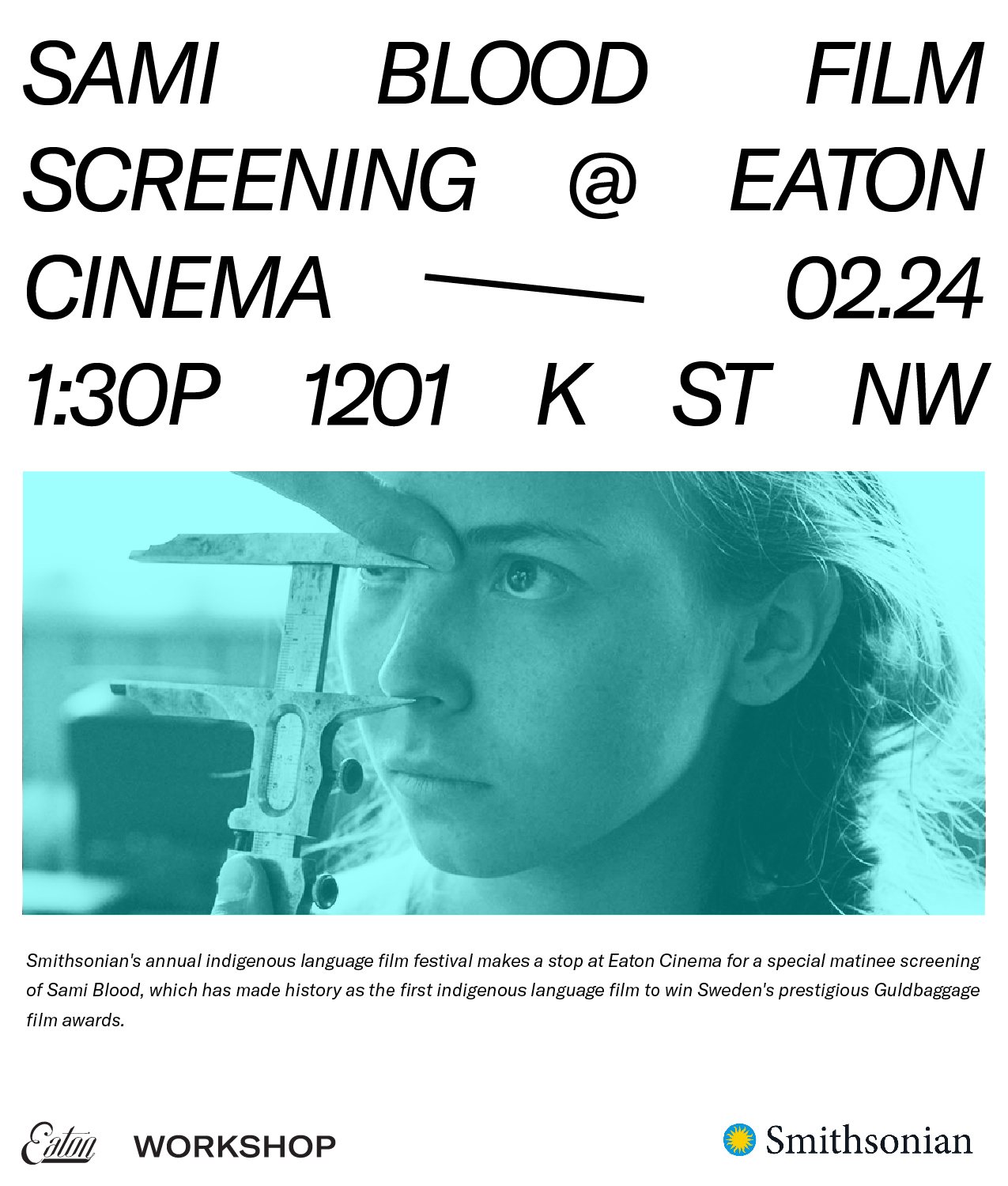 Smithsonian's annual indigenous language film festival makes a stop at Eaton Cinema for a special matinee screening of Sami Blood, which has made history as the first indigenous language film to win Sweden's prestigious Guldbaggage film awards.
Film Information
Sami Blood | 2016 | 110 min. | Sweden | Amanda Kernell | Languages: South Sami and Swedish
During the 1930s in Sweden, indigenous Sami children were systematically removed from their parents (a practice common in Scandinavia over the nineteenth and twentieth century). Reindeer-herding teenager Elle-Marja is one of these children, sent to a boarding school where indigenous students are taught Swedish language and customs, and made 'acceptable' to white society. During her stay, Elle-Marja is torn between assimilating and her burgeoning sense of self.
Program Schedule
1:30p Begin Seating in Eaton Workshop Cinema
2:00p Welcome and Introduction of Films
2:05p Sami Blood Goaskinviellja (featuring Vildá, of Finland)
4:00p Program Ends