About this Event
What is the Smart Stepfamily Conference
Get ready to make 2020 your best year yet as you embark on a great journey for the New Year and unite your blended family with Smart Stepfamily authors Ron Deal and Laura Petherbridge. The first of its kind, we're joining two of the nation's leading experts on the modern blended family into a single, TWO-DAY conference in Lehi, Utah.
This seminar is for anyone that believes family comes first. Learn fresh techniques and helpful tools from blended family experts to better understand your second marriage and to gain better perspective. You will leave with more purposeful direction ready to sail forward with confidence as you learn to guide your step family through the storms that often arise in the unique family dynamic of blending a step family.
Full Conference Details: www.starcompassfamily.com
Save 20% with EARLY BIRD pricing when you buy before 12/31.
The Smart Stepfamily Conference Topics
Stepfamily Dynamics: Why and How They Differ
The Ex-Spouse-In-Law: The Good, Bad, and Ugly
Setting Stepfamily Boundaries
Stepfamily Finances and Planning
Things I Wish My Stepparent Knew
Building a Successful Stepfamily
Becoming Stepfamily Smart
How to "Cook" a Stepfamily
Attachment, Loss & Loyalty
Pillars of Stepparent Success
Open Questions and Answers with Laura and Ron
One Hundred Million People in the United States Have a Stepfamily Relationship
The newest Pew research on the living arrangements of children in the US is an eye-opener. For example, 26% of kids are living in a single parent home and a full 54% of children are living in a non-traditional home while 40% of families with children are blended families. "Non-traditional is the new traditional."
Join Ron Deal - the Nation's Foremost Expert, Author and Speaker on the Modern Stepfamily
"While Ron's books are very good, he is even better in person!"
"I want to thank you for the outstanding conference this past weekend here in Colorado Springs. My wife and I attended and found the material helpful and the whole experience quite encouraging. We laughed a lot. We only wish many other thousands of couples could have heard you."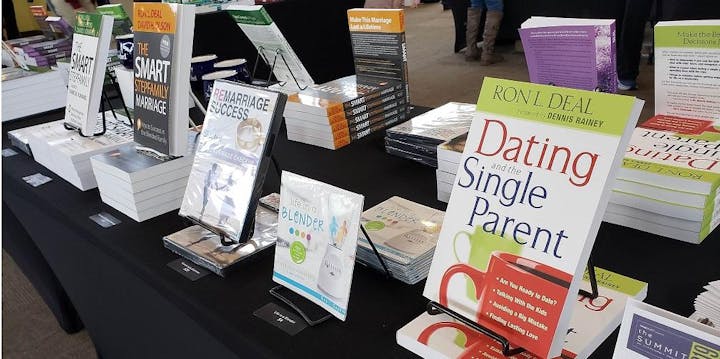 About the Speakers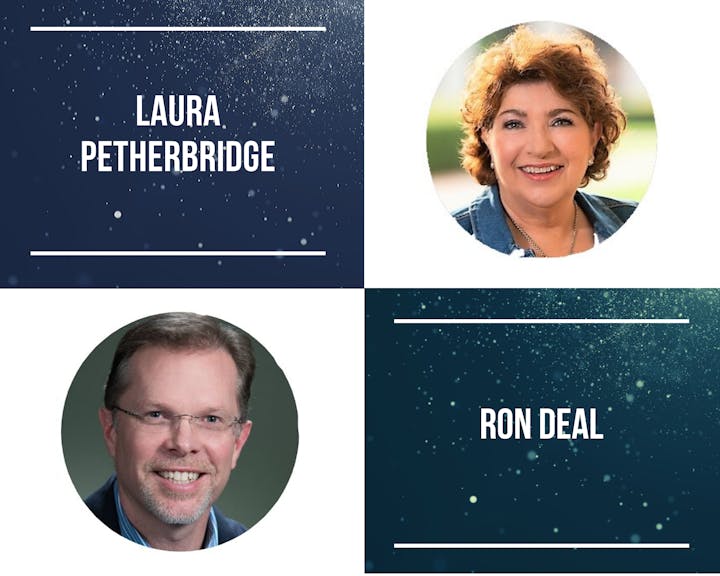 Ron Deal
Husband, Father, Author, and Marriage and Family Therapist
Ron Deal is husband to Nan (since 1986) and proud father of Braden, Connor, and Brennan. Everything else is just details.
Ron is a marriage and family author, conference speaker, and therapist. He is author of the Amazon bestselling books
The Smart Stepfamily: Seven Steps to a Healthy Family (and DVD series),
The Smart Stepdad, Dating and the Single Parent,
The Smart Stepmom (with Laura Petherbridge),
The Smart Stepfamily Marriage (with Dr. David Olson),
Daily Encouragement for the Smart Stepfamily, and his latest
The Smart Stepfamily Guide to Financial Planning (with Greg Pettys and David Edwards).
In addition, in February 2020 Ron's highly anticipated book with New York Times bestselling author Dr. Gary Chapman will be released entitled Building Love Together in Blended Families.
A highly sought after recognized expert in marriage and blended families, Ron is a member of the Stepfamily Expert Council for the National Stepfamily Resource Center, and is a Licensed Marriage and Family Therapist and Licensed Professional Counselor with close to 30 years experience in local church ministry and family training.
Ron served as a member of the Couple Checkup Research Team (headed by Dr. David Olson, PREPARE-ENRICH) which conducted the two largest studies of marital strength ever accomplished. They surveyed over 100,000 marriages and remarriages (over 200,000 people) and examined the qualitative differences between highly satisfied marriages and low-quality marriages.
The results of their groundbreaking research for couples are published in the books The Couple Checkup (Olson, Larson, & Olson-Sigg, 2008) and The Smart Stepfamily Marriage (Deal & Olson, 2015), and are featured in Ron's seminar for dating, engaged, married, and remarried couples called the Couple Checkup Conference.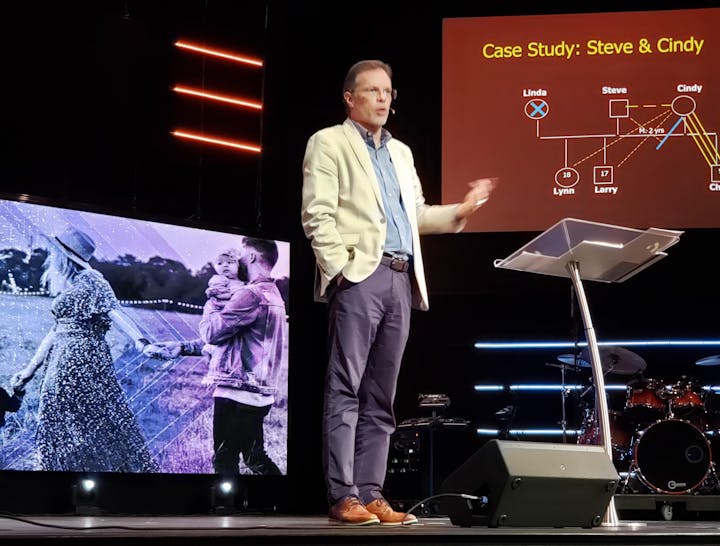 Laura Petherbridge
Speaker, Teacher, Author
Laura Petherbridge serves couples and single adults with topics on spiritual growth, relationships, stepfamilies, co-parenting, single parenting, divorce prevention, and divorce recovery.
She is an international speaker and author of four books including, When "I Do" Becomes "I Don't"—Practical Steps for Healing During Separation and Divorce, and The Smart Stepmom, co-authored with stepfamily expert Ron Deal and endorsed by Gary Chapman (Five Love Languages), 101Tips for The Smart Stepmom—Expert Advice from One Stepmom to Another and Quiet Moments for the Stepmom Soul-a devotional.
Laura has spoken at the Billy Graham Training Center, and for Lifeway, Family Life, Hearts at Home, and Iron Sharpens Iron conferences.