About this Event
$10 - $12
DOORS 8 PM / SHOW 9 PM
THIS EVENT IS 21+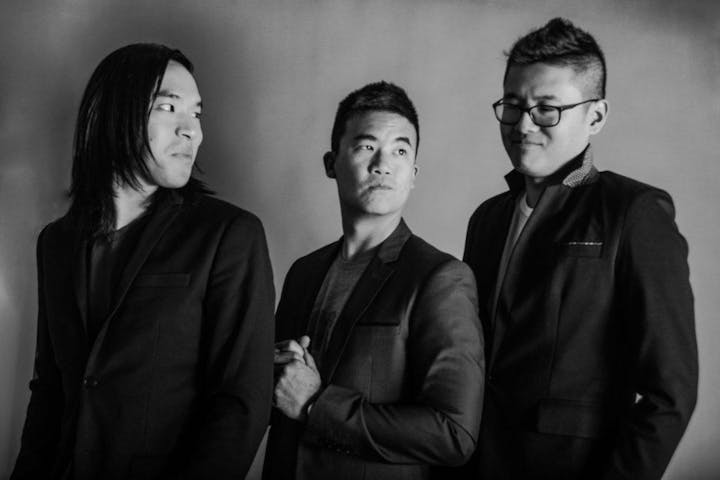 Instagram | Twitter | Facebook | Spotify | Youtube
Portland's The Slants are the first and only all-Asian American dance rock band in the world. They offer up catchy dance beats, strong hooks, and a bombastic live show that is "not to be missed" (The Westword). The Willamette Week says "While the band may well be best experienced live, Slants releases always promise a few blistering, note-perfect singles." The music is the perfect combination of 80's driven synth pop with hard-hitting indie, floor-filling beats which fans affectionately dub as "Chinatown Dance Rock."
They've been featured with Conan O'Brien's Team Coco, The Daily Show with Trevor Noah, Rolling Stone, Pitchfork, SPIN, BBC, NPR, and over 2,500 radio stations, tv shows, magazines, and websites across 125 countries.
The band might be best known for their fight for free speech, which brought them before the Supreme Court of the United States.
Almost 30 international tours, including appearances in 46 of 50 U.S states, have led to headlining showcases at major festivals such as SXSW, MusicfestNW, San Diego Comic-Con, and Dragon Con. The band has also provided support for The Decemberists, Mindless Self Indulgence, Girl Talk, Apl.De.Ap (of Black Eyed Peas), Blindpilot and Shonen Knife. In 2011, The Slants worked with the Department of Defense for a series of shows at U.S and NATO bases in Eastern Europe, dubbed "Operation Gratitude." In 2017, The Slants joined President Barack Obama, George Takei, Jeremy Lin, and other celebrities for an anti-bullying campaign known as Act to Change.
Many of the band's music videos have gone viral, gaining tens of thousands of views within days. Two videos feature martial arts choreography by Sammo Hung (The Matrix, Ip Man, & Enter the Dragon) and feature international stars Daniel Wu and Shu Qi.
They've won "Album of the Year" and "Editor's Choice" from dozens of magazines, including Willamette Week, LA Weekly, Shojo Beat, Village Voice, City Beat, and Rockwired.
Whether rocking music halls, anime conventions, maximum-security prisons, colleges, or army bases, it's clear that The Slants' infectious brand of "so damn good" music will leave you wanting more" (MRU Magazine).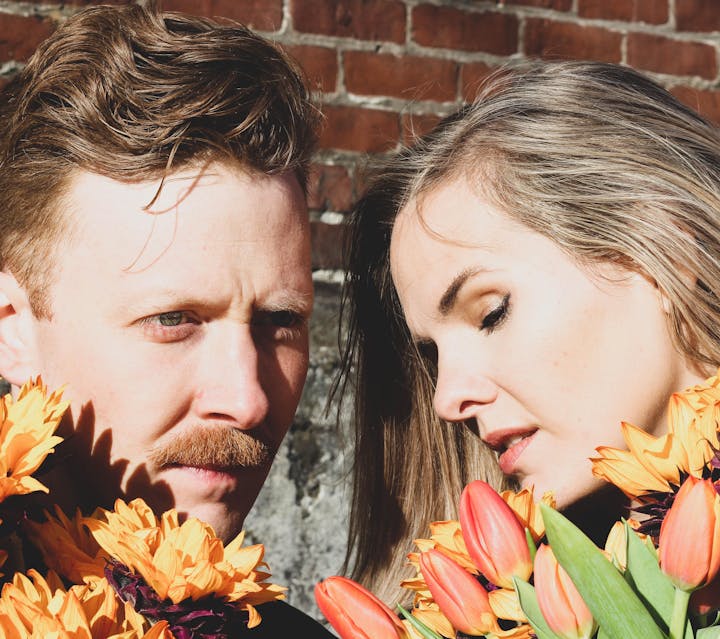 Instagram | Twitter | Facebook | Youtube
Seeing Camp Crush live is like watching two people fall in love in front of you. And it's true - the band was born when now-married Jen Deale and Chris Spicer discovered they were at the same summer camp together as children, and years later found each other in Portland, OR. With a late 80s mood-pop influence and driving indie rock rhythms, the duo has discovered new territory; a nuanced middle ground between Madonna and Brandon Flowers, Debbie Harry and Win Butler, "blending old school and indie rock into something wonderful" according to Pop Dust.
The band has been busy, releasing two EPs in the last year, getting placement on Volume 16 of PDX Pop Now, touring the northwest, and preparing to release a third EP fall 2019.
Camp Crush's soaring vocals combined with blistering synths, epic balladry, punching drums, and substantive lyrics all make for a near cinematic musical experience that is unforgettable.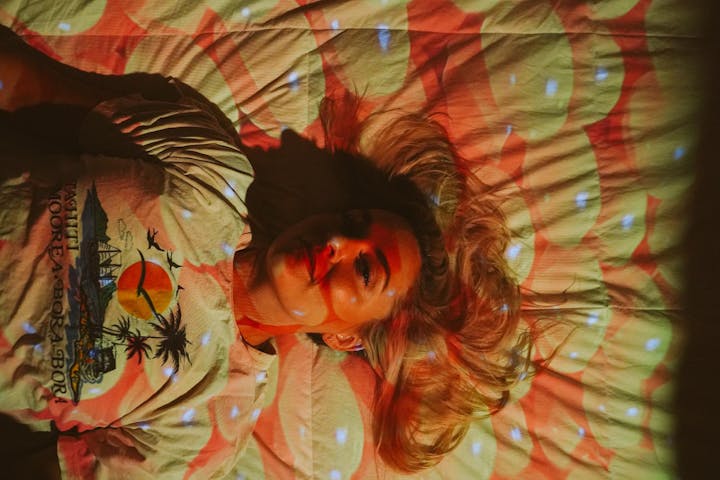 Shy Honey
Instagram | Facebook | Spotify
Up and coming, Portland-based pop act, Shy Honey, is creating music meant to ignite the nostalgic feelings of a childhood crush. With three singles released, Shy Honey is garnering local attention. Described as, "this kind of music that makes you dance around your bedroom and sing into the hairbrush, Shy Honey is making pop music in its purest form" (Borne Music Online).
Shy Honey's first three tracks, "Reckless", "Runaway", and "Starlight" feature epic, reverberant guitars with a prom night desperation. The music is upbeat, anthemic, and dance-worthy with a nod to the sounds that defined the music of the 80s and 90s. Lead singer, Anna Gilbert's honey-dripped vocals float over synthy pop keys and catchy guitar riffs. Both modern and retro, Shy Honey is putting a spin on electro-pop in a fresh way.
According to Eugene Weekly, "Taken together, these Shy Honey releases could serve as the soundtrack for some forgotten John Hughes rom-com — catchy and moody, and full of the combined promise and heartache of a blue-lit dance floor on a Friday night. In other words, pop music at its best."
Performers
Date and Time
Location
Refund Policy