The Slackers potent mix of ska, rock'n'roll, reggae and soul will get everybody moving and grooving on a Friday night!
About this Event
Unfortunately, The Slacker at White Eagle Hall on December 4th (originally scheduled for March 27th) has been canceled. Ticket holders should please visit this website for refund options: https://tixel.com/options/event/4293a372-cae3-4076-9f37-c9bb87c637ce
For more than 28 years, the NYC-based and critically acclaimed Slackers have been touring the world with their blend of Ska, Reggae, and Soul.
The Slackers are a sextet based out of New York City. They mix together ska, reggae, soul, and rock n roll. Balancing strong rhythms with classic songwriting and poignant contemporary lyrics.
Since 1991, the Slackers have released fifteen albums and countless singles, while their 1000s of live performances feed their fans with energetic sets of ecstatic music. The press agrees: Modern Vinyl says "For some bands, hitting 25 years together seems light years away. For The Slackers, it's a cause for celebration. The band is deeply rooted within the ska movement, while their 'Jamaican Rock n' Roll' sound sets them apart from many bands today."
Other press state that the Slackers are "the best ska band in the world" (Rude International), "the pick of the US crop" (Metal Hammer), "the sound of New York' (New York Times), "is about as close to perfect as it gets" (Ink 19), and "one of the best bands in the United States" (axs.com).
In recent years, their festival performances have included Warped Tour 2019, Punk Rock Bowling, Fest Florida, Boomtown Fair, Rebellion Fest, Mighty Sounds, Shamballa, Pouzza Fest, Austin Reggae Fest, and many others.
Their headlining dates in 2019 began with tours of Canada, the American midwest, and Florida. In June, their 'big slack giveback' tour hit free outdoor concerts spaces across the USA.
Their fall 2019 European tour had 27 dates including 7 sellouts in towns like Manchester, Vienna, and Brussels.
The band is finishing out 2019 with a 16 date 'holiday tour' across the United States. This includes multiple nights in Chicago, Denver, and Austin. They close out the year at Webster Hall in New York City.
Since 2018, the Slackers have been releasing a new single every 6 months. Their summer 2019 release, 'Way of a Woman'(screaming records), sold out of its first pressing in 2 days. Their next single, 'Babaroots' is due out on the NYCT label in December 2019.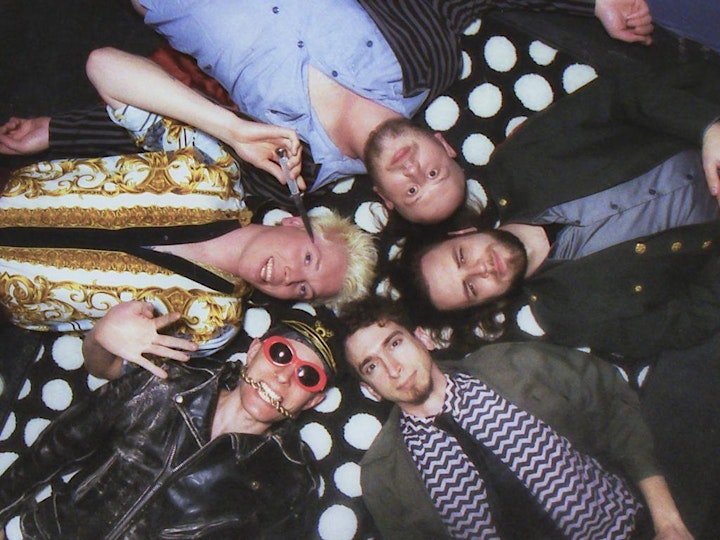 Crazy & the Brains continue fulfilling their manic mission to be the funniest, most melodic and irreverent band out there. Jesus Christoph's lyrics have never been more simultaneously poignant and hilarious. Jeffrey Rubin's phones are great as always, sounding reminiscent of the Badlands soundtrack on Hot Sauce.
Pete Steinkopf (Bouncing Souls) has brought the jerzee boys from antifolk scrappers to sounding like they're the biggest in the world. Judging from their swagger..they might just be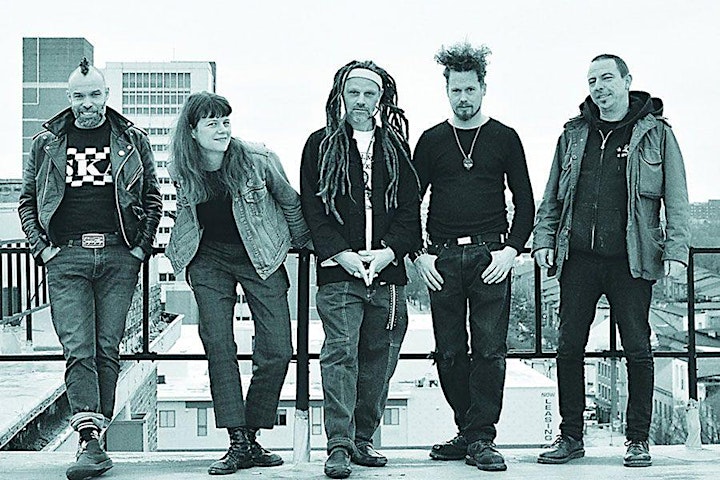 Punky reggae rockers from Baltimore whose infectious energy keeps the party jumping all night, The Scotch Bonnets have been bringing the heat and the good-love vibe since their debut in 2009. The crew is fearlessly lead by singer-guitarist Kristin Forbes aka Lady Hatchet, whose tunes blend classic Jamaican groves with a soulful yet fresh approach to American singer-songwriting.
Performers
Date and Time
Location
Refund Policy