Description
The Skin Project, created in 2015 by Orbán Isma, is a collective of suspension practitioners, fabricators, visual artists, and makers of all kinds focused on creating geometric rope sculptures that represent a larger narrative. In the 5th annual installation, curated and originated by Jessica Irvin, The Skin Project will examine the obfuscation of gender and explore humanity's interpretation of gender by way of rope sculpture, body suspension, and sound in Living Entropy. Featuring performances by Operafication, Cellista, & Haus Serpens.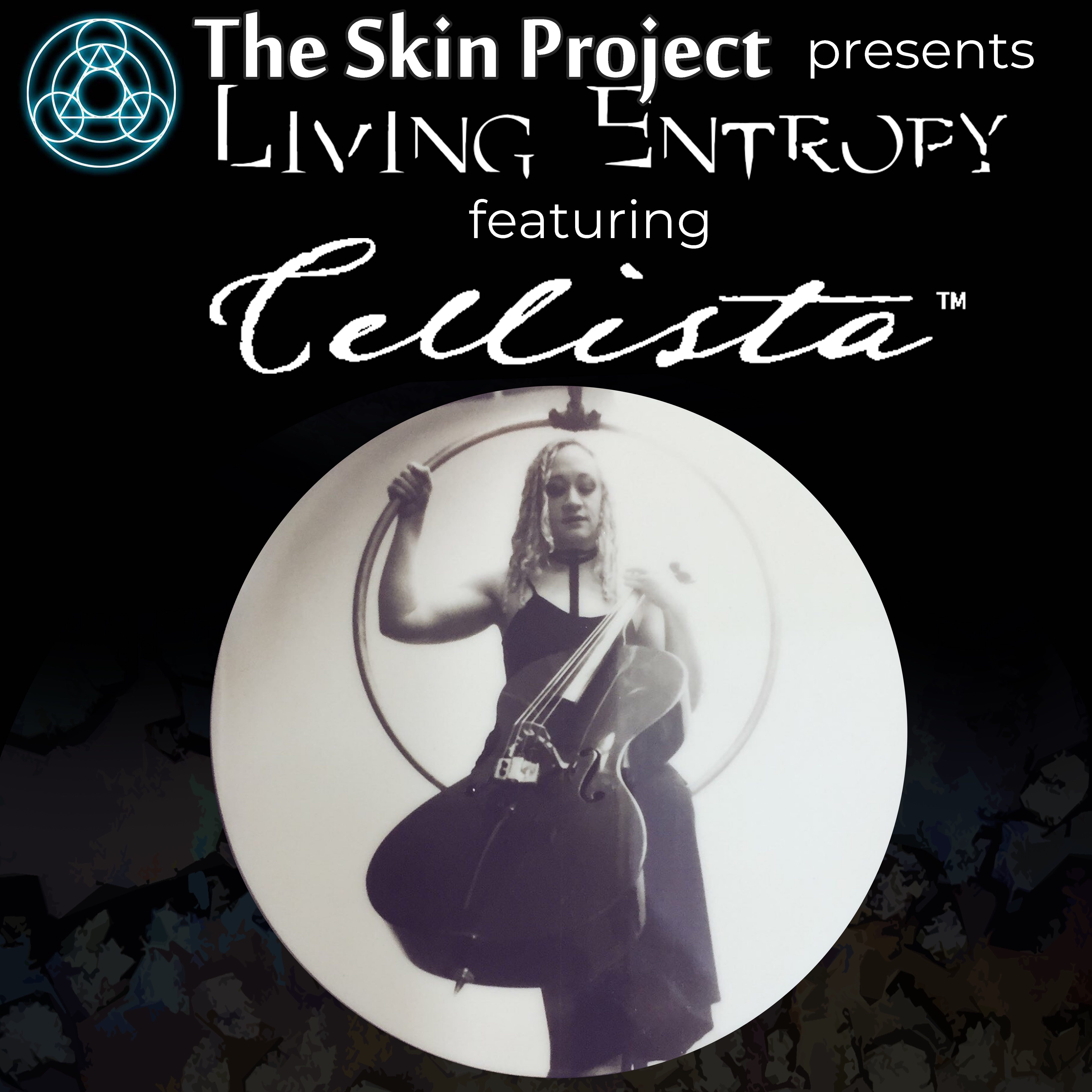 Cellista is an American cellist and performance artist known for her collaborations with artists across various media, as well self-producing stage poems (live performances staged in unconventional spaces that incorporate elements of classical music, theater, improvisation and visual art across a range of genres. These performances often feature a carbon fiber cello and loop station.
She is currently working on Transfigurations, a political stage poem that includes a full-length album and an accompanying book. The album features original compositions that utilize sound collages, noise, thrash metal, and minimalist hip hop. Transfigurations will be released on May 31st, 2019 at Anno Domini gallery in downtown San Jose, CA. The release will be followed by a national tour. For more information please visit Cellista at: Cellista.net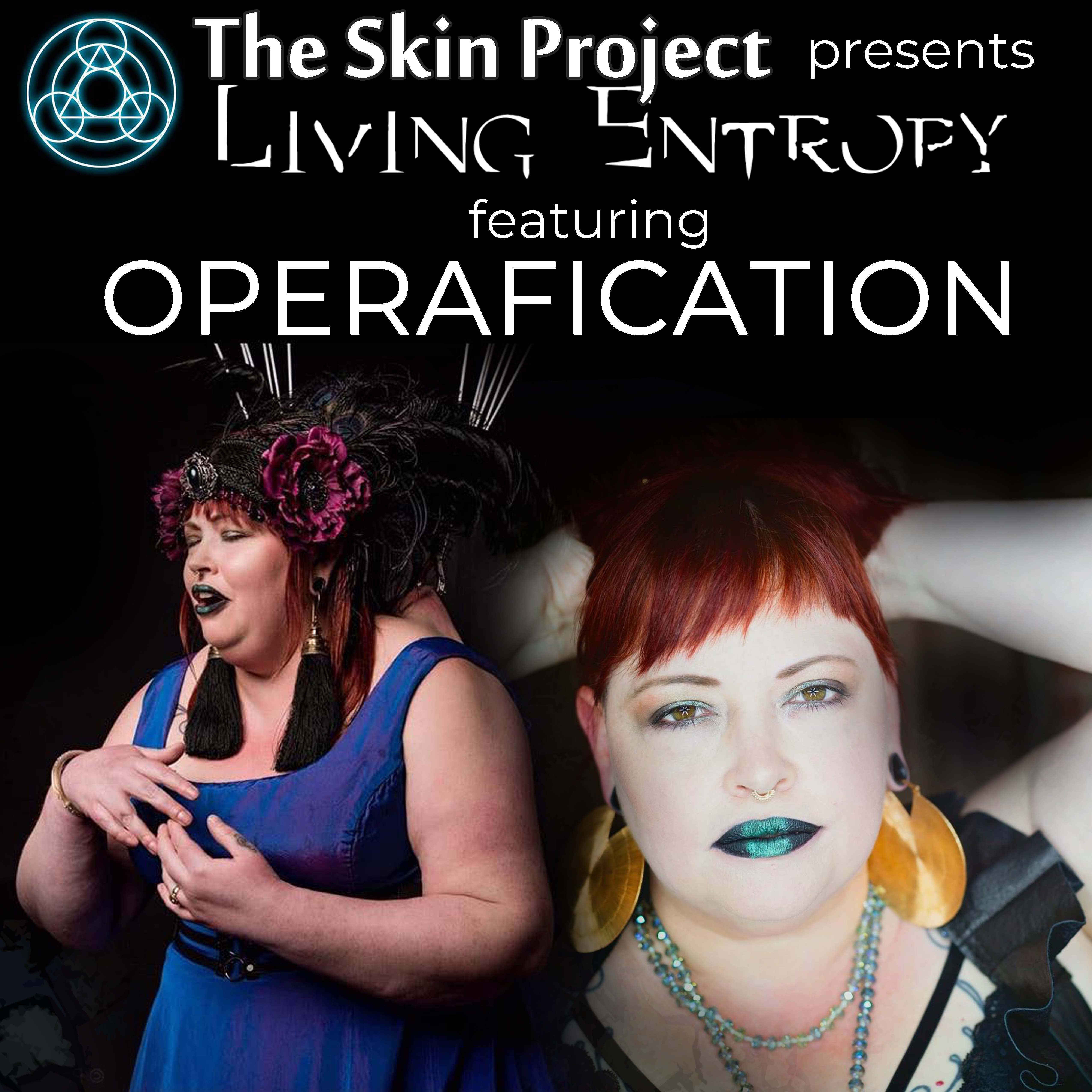 Operafication, founded by Hilary Whitmore, is a Portland, OR based performance art group specializing in flesh hook suspension. Hilary, a Portland native, is a trained opera singer, actress, and ritualist; building shows that combine operatic vocals, new compositions, live instrumentation, movement, fire, and elaborate costuming with the art of flesh hook suspension. Each show is built around a specific intention or storyline, drawing the audience into a new an exciting world each time.
Started in 2003, Operafication has created unique shows in countries, and cities, spanning four continents. From large performance halls to art museums to secret tunnels under a rail station, Hilary's stunning vocals and striking visuals have entranced many audiences. Operafication has collaborated with many performers, worldwide, and is thrilled to be working with Cellista to create a captivating soundscape for this year's Skin Project.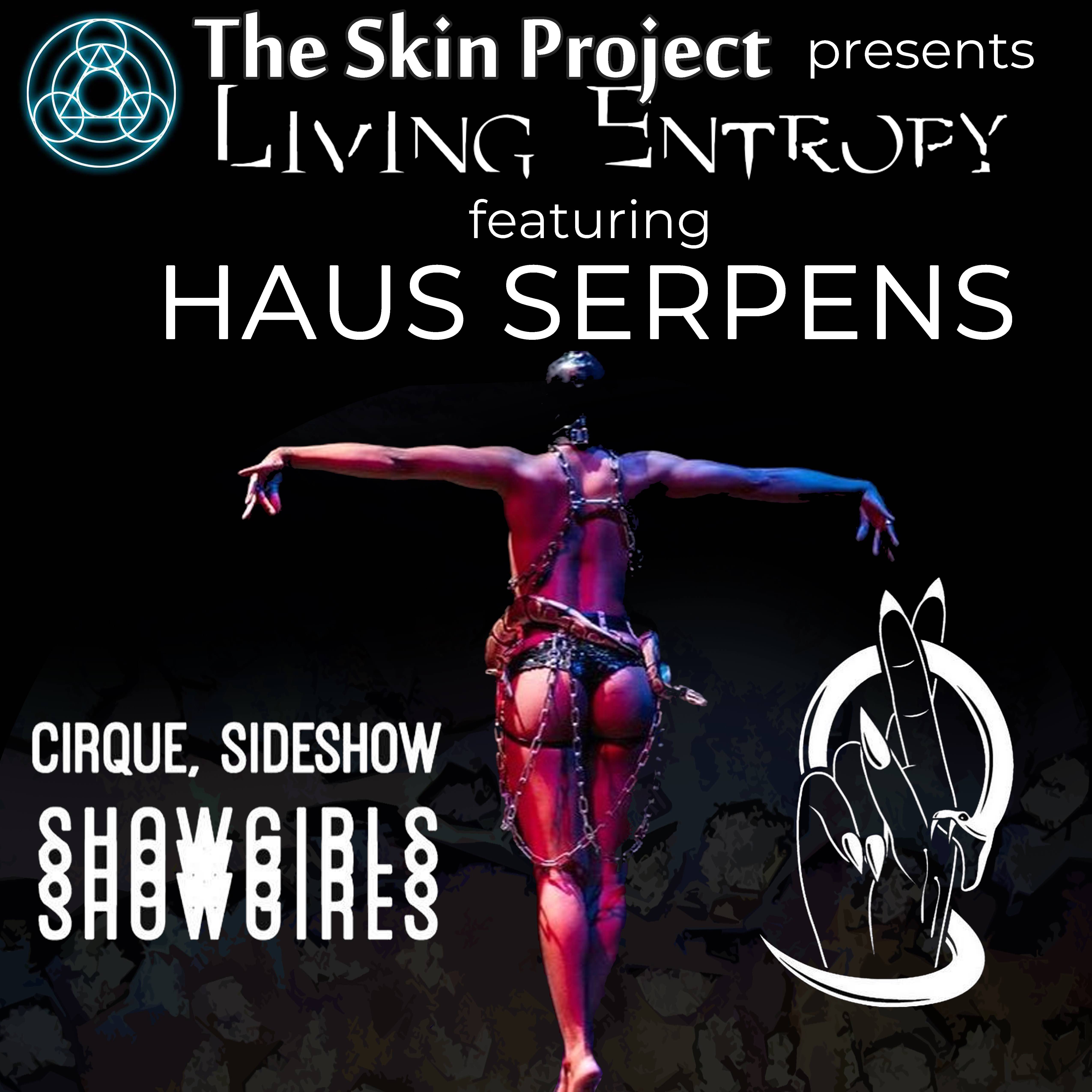 HAUS SERPENS is an evolving experimental art platform curated by choreographer, Mojo DeVille. Dedicated to showcasing marginalized voices through subversive entertainment, HAUS instigates collaborations, birthing a timeless collection of "cirque" styled stunt performers, live music, enchanting design and curious cabaret. By combining urban expression and novelty acts with oft indelicate aesthetics they've cultivated a diverse network of transgressive theatre enthusiasts in the Bay Area and beyond. A radical red tent moonlighting as a variety show; You, come watch!
Join us in Oakland on May 25 for a once in a lifetime immersive experience and performance.