Multiple Dates
THE SISTERS IMPACTING SOCIETY CONFERENCE
Description
CALLING ALL YOUNG LADIES between the ages of 13 to 24 who are eager to learn and discover their purpose and how they can impact society! We want YOU to join us for The Sisters Impacting Society Conference hosted by two sisters Dorlisa Adams and Lauren Thomas. Come to our event to be inspired to become game changers in society at your age using the knowledge you already have.
The SIS Movement is about teaching young sisters to grow confidently, spiritually, and financially to create healthy lifestyles. The movement serves as a mentorship and guidance to enhance the lives of young ladies everywhere!
Workshops and Sessions will include:
- Praise and Worship

- Identity, Self-worth, and Confidence
- Healthy Relationships
- Religion and Faith
- Fashion, Beauty, and Health
- Careers, Entrepreneurship, and Finances
---
T-shirts are available for purchase at $20 each. To order, contact us at info@sismovement.org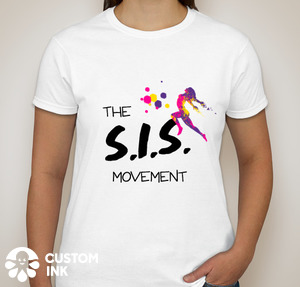 *This event is not an overnight event! Attendees will attend Friday night and return for Saturday's activities*
ADMISSION IS FREE! Be sure to register for each day you will be attending! Breakfast and Lunch will be provided on Saturday. SIGN UP TODAY!!!
"SHE BELIEVED SHE COULD, SO SHE DID"- R.S. Grey