Description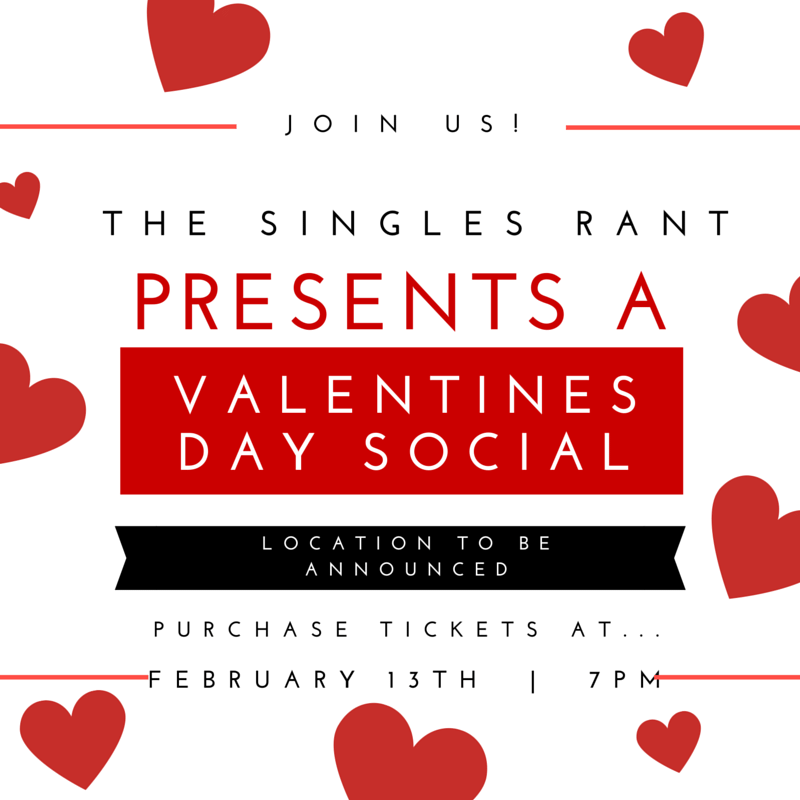 Most singles either fully dread Valentine's Day or embrace it with open arms as a chance to reflect on the joys of Singlehood...yea right! Don't be a Debbie or Dwight Downer this year! Come on out to mix and mingle with singles in the Atlanta area and meet our hilarious Atlanta cast!
We will also be casting for Season 2 of The SIngles Rant, so if you have personality and a lot to say about dating and relationships, WE WANT YOU!
***INTERESTED IN VENDING AT OUR EVENT?***
Please send an email to info@thesinglesrant.com for more infomation. Please include company name and website (if applicable) in email.