The Silent Crisis – Health and Immigration Convening Series Addressing Heal...
Description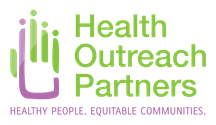 There is an anti-immigrant climate sweeping the nation that is creating fear, mistrust, and misinformation among immigrant communities. The current environment is forcing immigrants and their families to live quietly and out of view, unable to fully participate in or be supported by their communities. This "silent crisis" has many consequences, one of which is that immigrants and their families are choosing to forgo necessary primary and preventive care services, resulting in complications for their physical, mental and behavioral health.
HOP is organizing a series of convening events for the community health workforce – particularly frontline staff – to network, share stories and best practices, and develop strategies to addresses these challenges of operating in an anti-immigrant climate.
On Thursday, June 22, 2017, HOP is hosting the first convening, in a series of four, on Health and Immigration.
The convening will be held at the Greenlining Institute (360 14th Street) in Oakland, from 9am - 3pm. There is no cost to attend the convening.
The convening will provide outreach staff the opportunity to:
Identify the challenges that Community Health Workers and other front line staff encounter while working to support the community in the current anti- immigrant climate

;

Engage in facilitated discussion about effective outreach strategies in an anti-immigrant climate;
Identify and share self-care practices that promote the health and well-being of outreach staff in difficult work environments; and
Build and strengthen their networks to facilitate further collaboration at the local level.
Provide feedback and direct input to update and revise HOP's Silent Crisis Immigration Resource Guide.
The resource guide and a summary of the convening proceedings and recommendations will be compiled and disseminated to health outreach staff nationwide.
Morning snacks and lunch will be provided.
Traduccion a español sera disponible para participantes.
Please note that the convening is limited to 30 participants (2 per organization), and registration closes June 19.