Event Information
Location
Pinstripes
11920 Grand Park Avenue
North Bethesda, MD 20852
#TAKEFLIGHT to Elevate Your Business as an Entrepreneur with a Flight Plan of Success!
About this event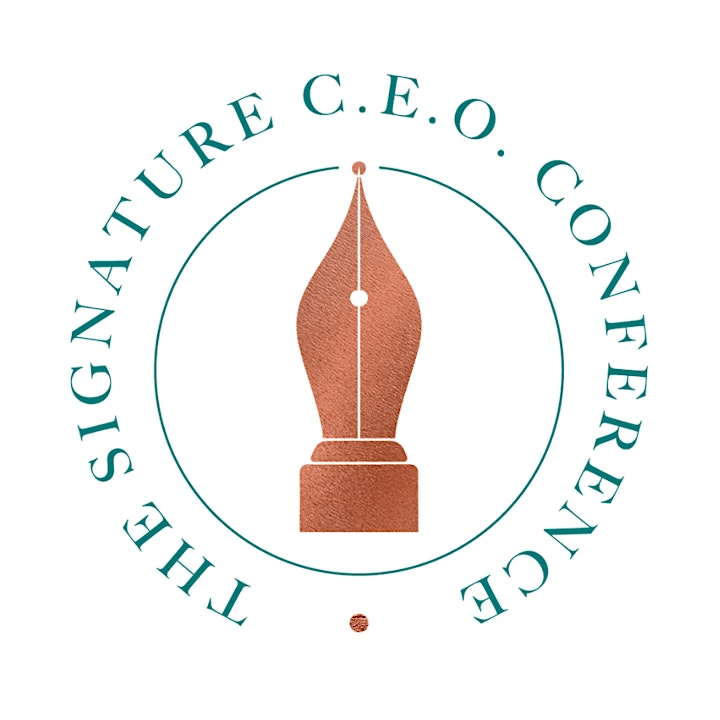 REATIVES! Join us for our annual signature event that exemplifies an intellectual business journey - from beginning to end - that you've likely never experienced before! We're guiding you step-by-step from the initial spark of an idea all the way to scaling it into a thriving business. This is all happening over the course of a 3-day experience in 2022 – AUGUST 22, 23, 24. THE SIGNATURE C.E.O. CONFERENCE is a catalyst - designed to inspire the inspirers... to motivate the motivators... to pour back into those who pour themselves into others! Who doesn't love a chance encounter that has the potential to build a thriving community: a community that helps seasoned professionals and emerging entrepreneurs connect with one another to share similar passions, or even problems- in an incredibly empowering, motivating, judgement-free, self-expressive atmosphere.
You will be joining forces with other high-achieving professionals in our creative community who won't settle for the status quo.
Sixteen-(16) plus curated Master-Mind Sessions led by world-class Creative Influencers & Game-Changers will provide invaluable information on cutting-edge business intelligence to enhance individual development, work performance, introduce new business concepts and strategies, and support the overall development of successful entrepreneurial and leadership skills designed especially for you!
THE SIGNATURE C.E.O. CONFERENCE provides the opportunity for Creative Professionals to:
Experience and engage in core content to bridge the gap between business acumen and leadership
Leverage Sustainability to maximize your bottom-line that will actually lead to increased profitability
Empower your decision-making skills
Enhance entrepreneurship/small business ownership
Discover best business practices
Develop invaluable leadership skills,
Foster business networking and long-term relationship building,
Propel business and personal branding
And much more.
THE SIGNATURE C.E.O. CONFERENCE will encompass the following areas of Business Intelligence:
Branding & Marketing
Business Planning & Goal Setting
Business Technology
Legal & Contracts
Best Business Practices
Productivity & Business Management
Business Innovations
Generational Wealth
Small Business Entrepreneurship
Accounting Processes
Health, Wellness, Transformation
 WHO IS THIS CONFERENCE FOR:
If you are a Creative Professional with an authentic spirit looking to maximize profits, be in control of your business, become a proficient leader, ensure stability for your business, elevate your business and eager to adapt new business intelligence that will allow you to soar in your industry,  you are in the right place!
Bloggers • Artists • Designers • Stylists • Graphic Designers • Planners • Photographers • Deejays • Floral Designers • Bridal Salon Owners • Videographers Stylists • Pastry Chefs  Caterers • Stationery Designers • Officiants • Musicians • Rental Suppliers • Venue • & MORE!
CONFERENCE OBJECTIVES:
Upon completion of YOUR journey with us, YOU will be able to:
Experience growth by applying reliable business tools
Have a fresh look into business practices
Have a creative approach to business that will aid in overcoming business challenges
Have the ability to see beyond the day-to-day operations and focus on what's truly critical
Ultimately improve your business decisions and drive tangible results
Demonstrate effective leadership within the wedding and event planning community
Strengthen your business presence
Develop effective team building skills
Effectively close deals
Feel more confident in your leadership decisions
Accelerate the growth of your business!
Answer the question, "Why Should this Customer Do Business With Me"?
Walk away EMPOWERED & INSPIRED!
We engage in the 7 Pillars of Transformative Professional Development:
Diverse & Inclusive
Engaging & Collaborative
Sustainable & Continuous
Best Practice Based
Future Focused
Intensive & Implementable
Innovative, Inspiring, & Energizing
VISIT OUR WEBSITE FOR ADDITIONAL DETAILS AND TO VIEW HIGHLIGHTS FROM PREVIOUS CONFERENCES!!!     
WWW.THESIGNATURECEO.COM
THE INVESTMENT:
Tickets are sold on a monthly scale-increase. Tickets will increase by $100 on the first day of each month. Starting investment is $1600.00. Maximum investment is $2100.00. This only applies to 3-day ticket purchases.
THREE DAY ACCESS (IN PERSON):
$1600.00 to $2100.00 = THREE (3) Day In-Person Experience; includes interactive Sessions, breakfast & lunch for two days, Welcome Party Cocktail Reception on day one, BLACK-TIE Celebration Dinner on day two, day three on-the-go evening meal, SWAG. Ticket prices are as follows which will start on the 1st day of each month:
August = $1600
September = $1700
October = $1800
November = $1900
December = $2000
January/February = $2100
3-Day VIRTUAL Tickets Available = $650.00:
Full access for 3-days via a hybrid experience. SWAG shipped to your home prior to the conference.
ONE DAY IN-PERSON TICKETS AVAILABLE:
Day 1 (Monday) = $750.00
Day 2 (Tuesday) = $1100.00
Day 3 (Wednesday) = $750.00
DISCOUNTS ARE NOT APPLICABLE TO ONE-DAY TICKETS!
ADDITIONAL PAYMENT DETAILS:
Payment Plan with Minimum Deposit Payment:
Reserve your seat with a $500 deposit; remaining balance payable in equal installments with final balance due 60-days prior to event date.
Payment Plans are only available for anyone who registers prior to November 30, 2022. Any persons registering after this date will not be eligible for a payment plan – payment must be in-full. There will be limited seating for the conference.
Email us at info@thesignatureceo.com if you elect a payment plan.
DISCOUNTS ARE NOT APPLICABLE TO VIRTUAL, SINGLE DAY TICKETS.
 There will be limited seating for the conference. Tickets are non-refundable and on-transferrable to a future event. View our full REFUND POLICY on our website, click here.
Payment Plan Options:  If you elect a payment plan, select the deposit payment when registering or email us at info@thesignatureceo.com.
REGISTRATION DEADLINE:    Registration ends on MARCH 1, 2022. 
Date and time
Location
Pinstripes
11920 Grand Park Avenue
North Bethesda, MD 20852
Refund policy