Description
BCB is going BIG for our October workouts as we look to drive awareness of early detection and education for breast cancer awareness and support to moms and families battling this disease. In Chicago, join Shred415 + BCB for the 'Burbs vs. City Faceoff. With Breast Cancer Awareness month in October we are proud to announce that all proceeds from ticket sales and additional donations will be donated to a variety of charities! Whichever studio raises the most money, BCB will make an additional $500 donation to that charity. Plus, the studio who donates the most will win a free class!
DEERFIELD fundraising will go to BadAss Beth, 501(c)(3) pending: Our mission is to provide funding and support to young woman that have been diagnosed with breast cancer, tested positive for the BRCA gene, or have a family history that leaves them more susceptible to breast cancer. We focus on providing money to fund early mammograms, BRCA testing, egg retrieval and storage after a diagnosis or before treatment, reconstructive breast surgery, and other ancillary needs not covered by insurance to help woman in their BADASS journey.
HINSDALE fundraising will go to Mommy & Me Warrior Supply Packs, honoring and remembering Miss Lauren from Bubbles Academy. It was her goal to support fellow new and expectant moms going through chemo and this organization is now up and running.
LINCOLN PARK fundraising will go to BrightPink, a national non-profit organization focusing on the prevention and early detection of breast and ovarian cancer in young women while providing support for high-risk individuals.
Childcare is available!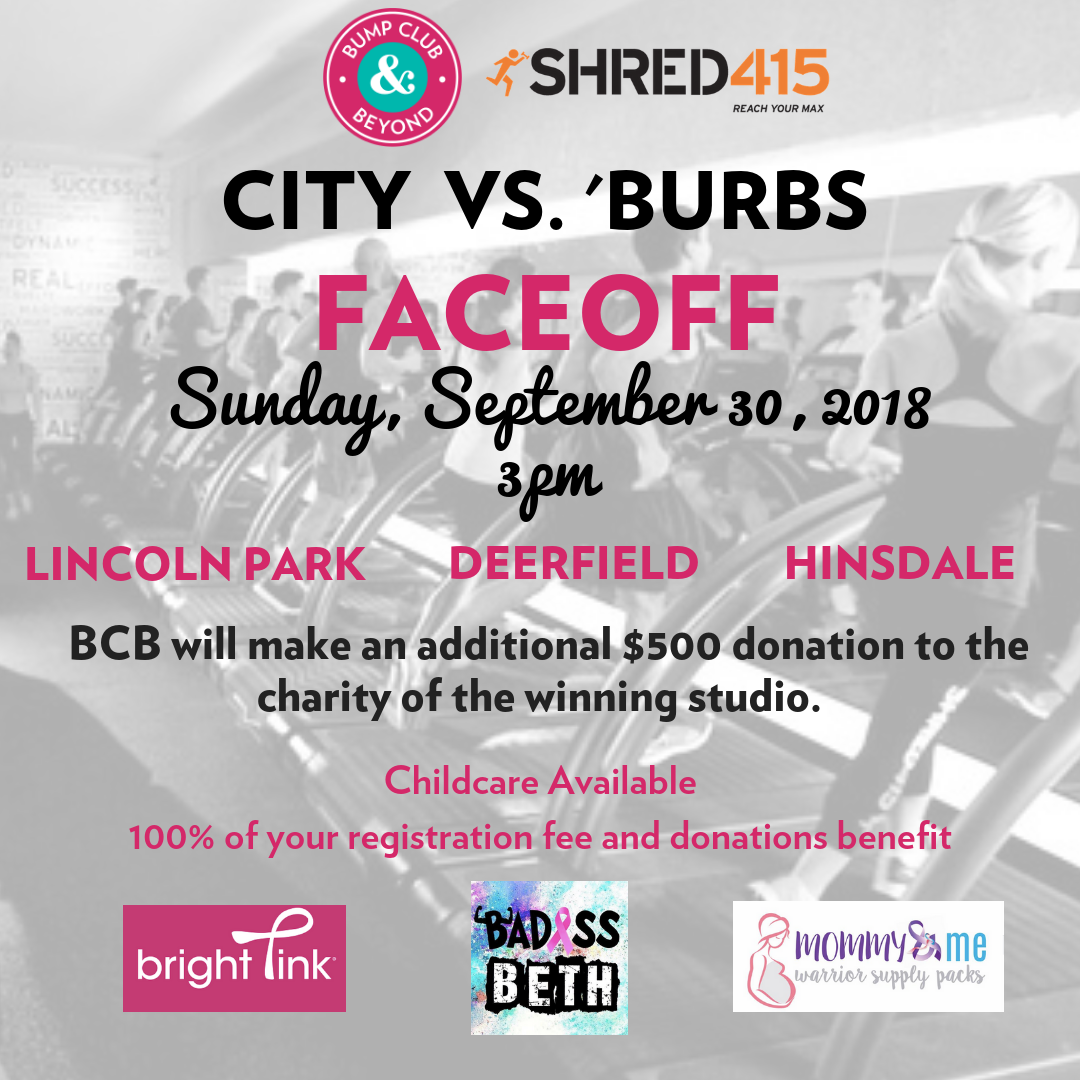 Shred415 Deerfield | 636 Deerfield Road | 3pm - 4pm
Shred415 Hinsdale | 230 E. Ogden Ave. | 3pm - 4pm
Shred415 Lincoln Park | 2150 N. Clybourn | 3pm - 4pm