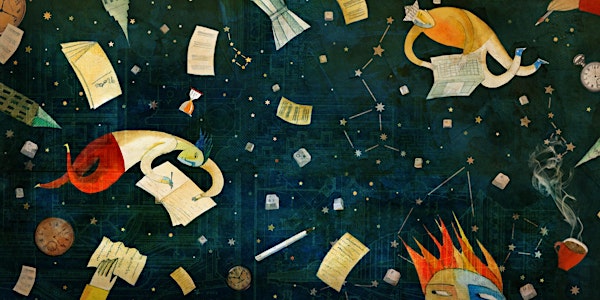 The Short Story Challenge 2017
When and where
Location
www.nycmidnight.com
Refund Policy
Contact the organizer to request a refund.
Description
The 11th Annual Short Story Challenge is a creative writing competition open to writers around the world. There are 3 rounds of competition. In the 1st Round (January 20-28, 2017), writers are placed randomly in heats and are assigned a genre, subject, and character assignment. Writers have 8 days to write an original story no longer than 2,500 words. The judges choose a top 5 in each heat to advance to the 2nd Round (March 23-26, 2017) where writers receive new assignments, only this time they have just 3 days to write a 2,000 word (maximum) short story. Judges choose finalists from the 2nd Round to advance to the 3rd and final round of the competition where writers are challenged to write a 1,500 word (maximum) story in just 24 hours (May 5-6, 2017). A panel of judges review the final round stories and overall winners are selected. Sound like fun? Join the competition and get ready for January 20th!
Early Entry Deadline:
December 15, 2016
Final Entry Deadline:
January 19, 2017
1st Round:
January 20-28, 2017
2nd Round:
March 23-26, 2017
3rd Round:
May 5-6, 2017
Not only does every writer receive feedback from the judges for every story submitted, but a special review forum is available for the participants to submit their stories for review from fellow writers throughout the competition. During the Short Story Challenge 2016, there were over 5,800 comments made on the 400+ stories submitted on the forum. Click here to visit the forums.