Actions and Detail Panel
The Shifting Project's "Taking Control of Our Future" Info Mixer
Sat, February 18, 2017, 3:00 PM – 5:00 PM EST
Description
The Shifting Project is a non profit organziation committed to the support, ecouragment, and empowering of children of incarcerated parents.
We are calling all parents and caregivers of (CIPs) children of incarcerated parents, educators, counselors, future volunteers! The purpose of this info mixer is to discuss the mission and implemtation of The Shifting Project.
There will also be open registration for our program for children of incarcerated parents from ages 5 to 17. We will also have open registration for volunteers as well.
​Enjoy light refreshments and a raffle. Children are welcomed. This event is free to the public.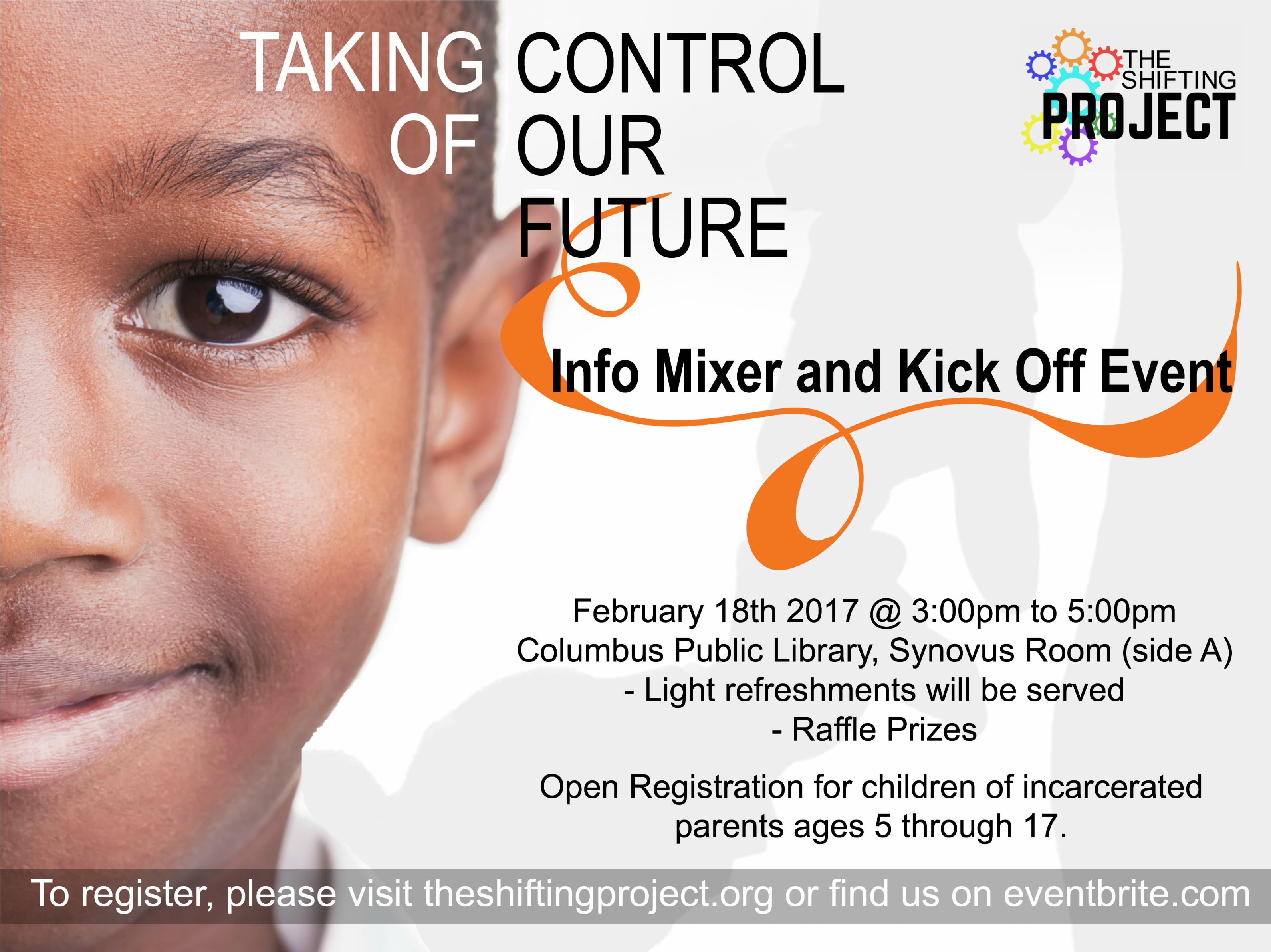 THE PROBLEM:
2.7 million children have a parent that is currently in a state prison or county jail. 189,000 children in GA alone have a parent in a state prison or county jail. Children of incarcerated parents are more likely to perform poorly in school and to experience mental health issues along with depression. They are also more likely to be exposed to drug abuse, domestic abuse, and poverty.
​Research shows that children of incarcerated parents experience confusion, depression, lack of motivation, and other symptoms related to the loss of a loved one. These emotions can lead to difficulties in an academic setting, issues with peer relationships, and self expression.
Visit our website at theshifitingproject.org for more information.