Description
We are pleased to confirm Microsoft's Joey Snow as guest keynote speaker at our event.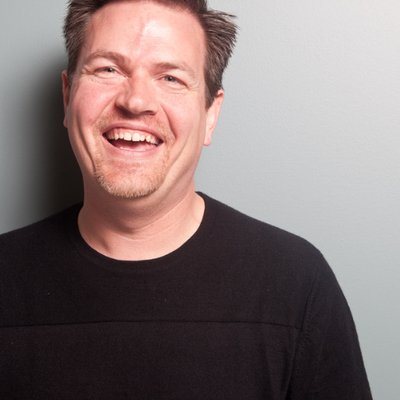 Joey is a Senior Program Manager in the Azure Active Directory Customer Experience team at Microsoft. Based in Redmond, WA, Joey works closely with customers and communities bringing direct and relevant feedback to the Microsoft Engineering and Marketing team.
His passion is technology and the IT Pro community at large. He shares his knowledge and expertise online – via Channel 9 (http://channel9.msdn.com/) and is a frequent speaker at various Microsoft and industry-sponsored events. He has been with Microsoft for over 9 years.
Prior to joining Microsoft, Joey worked for more than 12 years as an IT Professional at a Fortune 500 company, serving in various IT roles ranging from the helpdesk to IT architecture and management.
The Security landscape has changed and if you are like most companies today, then you've probably adopted some form of mobility and cloud services into your IT environment.
Even if you haven't, chances are your employees have. In doing so, they've changed how they interact with their devices, apps, and your data. While they have become more productive, they've also created new security gaps for IT to handle. As the number of cyber-security attacks and data breaches increases worldwide, these issues only become more pronounced.
Join Microsoft & SoftwareONE to discuss how to take a more holistic and innovative approach to mobility and security.
The roundtable, hosted by experienced Security Consultants from SoftwareONE and featuring a keynote session delivered by Joey Snow, will offer the perfect learning environment and an excellent opportunity to address questions you have regarding your identity driven security strategy.
Spaces are limited for this roundtable. We recommend reserving your place at the earliest opportunity.
Agenda:
09.30 - Registrations and Welcome
09.45 - Microsoft's Security Vision
Introducing Microsoft Identity-Driven Security

Taking a Holistic, Innovative & Intelligent approach to security

What SoftwareONE are seeing in the market place with our customers

MSFT leadership's vision & investments Microsoft are making around the Identity-driven security
10.45 - Coffee Break
11.20 - Protecting the front door
Understand how you can safeguard your resources at the front door with innovative and advanced risk-based conditional accesses

Introducing Azure Active Directory (AD) Premium
11.40 - Protecting your data against user mistakes
Gain deep visibility into user, device, and data activity on-premises and in the cloud with Cloud App Security, Intune & Azure Information Protection
12.00 - Detect attacks before they cause damage
Uncover suspicious activity and pinpoint threats with deep visibility and ongoing behavioral analytics

Implementing Microsoft Advanced Threat Analytics (ATA)
12.20 - Enhanced with the Microsoft Intelligent Security Graph
Security intelligence with real-time insights and predictive intelligence—across our network—that help you stay a step ahead of threats
12.40 - Summary & Next Steps?
13.00 - Networking Lunch
Who should attend?
CxO
Security & Compliance teams
IT Managers / Directors
Legal Departments
Seats for this roundtable are limited. We recommend signing up at your earliest convenience to reserve your place.