Description
Shamanism teaches us that all things are alive and spirited, and can be resources for knowledge, and personal and planetary healing. Just as we do with crystals, we can attune and avail ourselves to the divine intelligence and healing properties of essential oils, and use our shamanic training to bring forth the qualities in them that are best suited for our daily needs, and that of the larger community.

In this workshop we will use shamanic journeying, ceremony and potent gifts from Nature to:

1) Determine which essential oils are our allies and guides

2) Travel through the chakra system to clear the way for enhanced levels of vitality, balance, and the resurfacing of innate wisdom

3) Discover a hidden or rarely used 'super power' that enables us to create new neural pathways and retrieve long-stored, ancient information

4) Weave a vibrant tapestry of light and sound around ourselves and the planet as we deepen our commitment to health and well-being for all

Each participant will receive an essential oil gift bag.

Please bring: A notebook and pen, a drum or rattle, a palm-sized stone or crystal, a bandana or other type of eye cover, and water to drink.

Cost: $35
To Register email shamanicfirereiki@gmail.com
Location: SFR Soul Haven, 56 West 45th Street, Suite 1702
New York, NY 10036
Btw. 5th and 6th Avenue, Midtown, Manhattan

About Joe Monkman: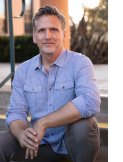 Joe Monkman is an explorer, a devotee of the wonders of Life, a storyteller, photographer, meditator, wellness educator and whatever else pops up in the moment. For the past 30 years he has combined Shamanic, Buddhist, and other practises and principles into his own unique brand of personal development training.
Contact joemonkman@gmail.com or text (917) 609-5682 for more info.