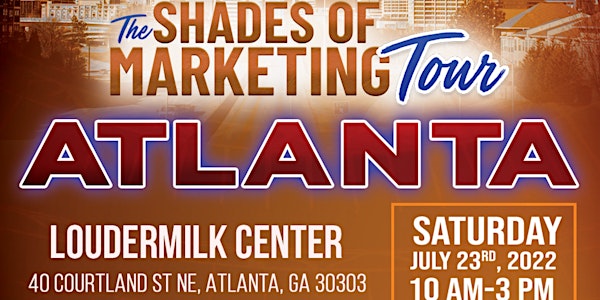 The Shades of Marketing Tour
The Black Marketers Association brings you The Shades of Marketing Tour- a holistic opportunity for personal and professional development.
When and where
Location
Loudermilk Conference Center 40 Courtland St NE Atlanta, GA 30303
About this event
Come experience an afternoon designed to elevate and empower Black Marketers nationwide.
What can you expect?
Create and nurture connections with Black Marketers of all levels
Learn from industry thought leaders during our topical panel discussion
Celebrate the spectrum of Blackness over a networking brunch
You'll leave with meaningful interactions and actionable items for your personal and career growth!
Our mission is to empower, elevate and educate Black Marketers financially, mentally and emotionally through their marketing careers. We aim to improve the marketing industry by highlighting and supporting Black Marketer's careers as employees, freelancers and business owners.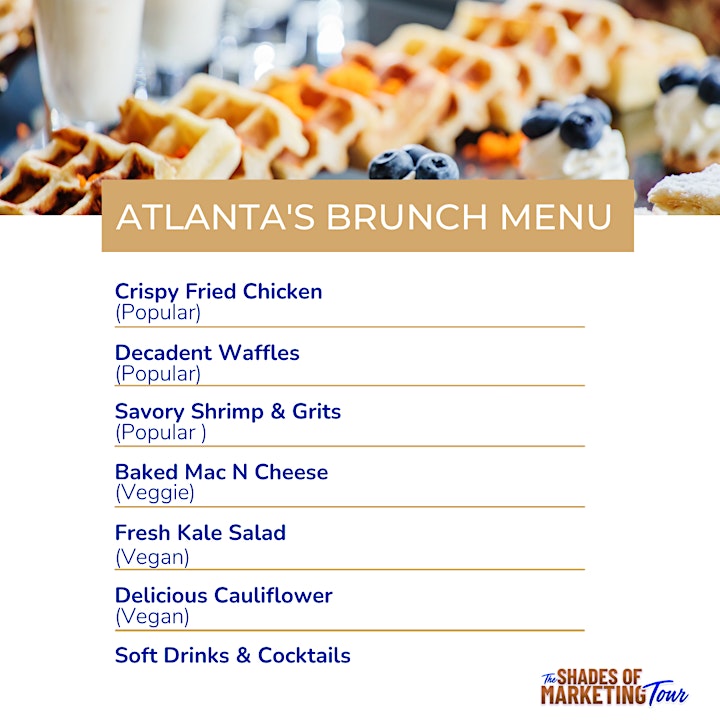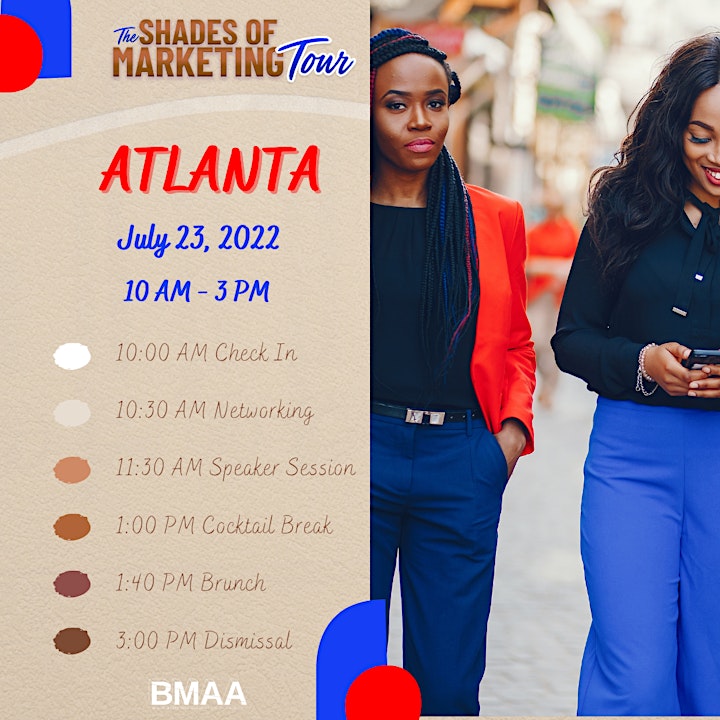 CHECK OUT OUR MODERATOR AND SPEAKERS BELOW!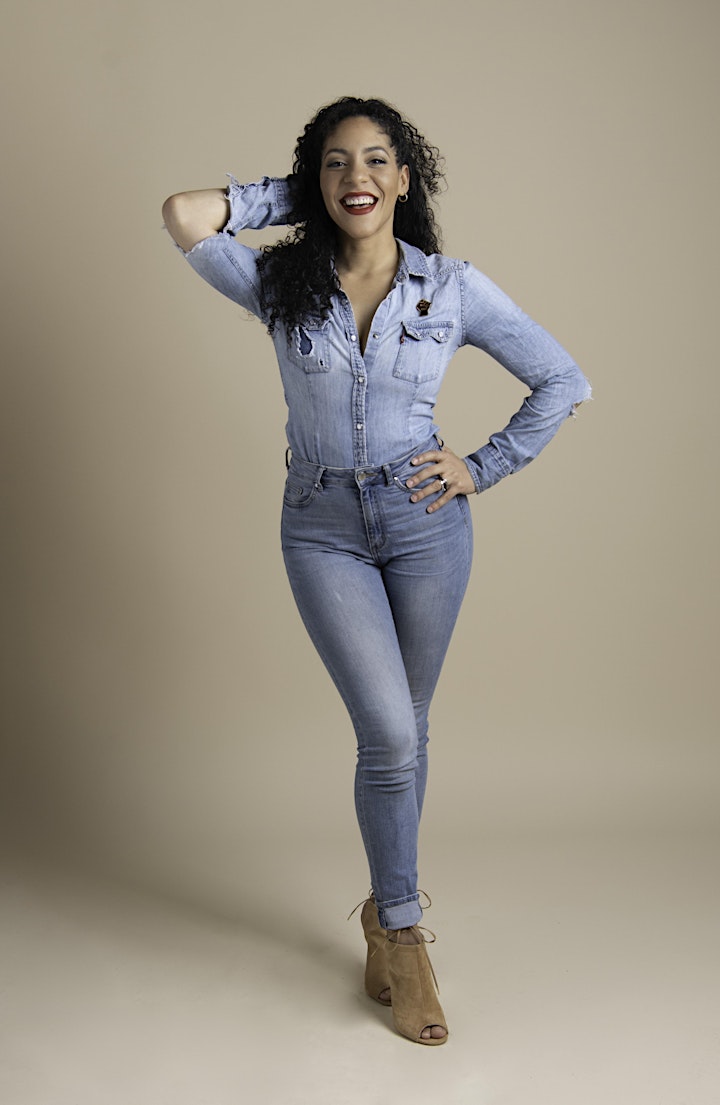 Chi Johnson is a charismatic woman with infectious positive energy and an innate ability to inject charm and culture into marketing strategy, communication, thought-leadership, and branding. Chi currently shines as the Brand & Communications Manager at Intellum - a SaaS solution provider for customer, partner, and employee education.
She also serves as Director of Programming for the Black Marketers Association of America (BMAA). Chi proudly tackles every facet of her work and personal life with innovation, panache, and relentlessness.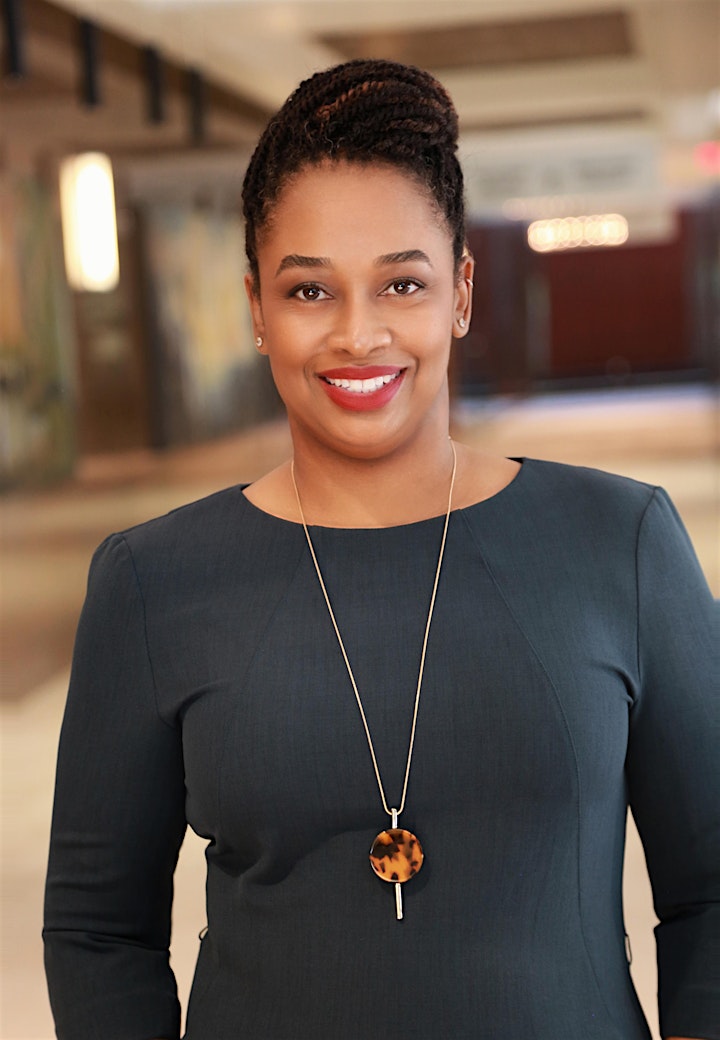 Kimberly N Strong, MBA, is a co-founder and executive director of The A Pledge, a commitment to developing a citywide diversity, equity and inclusion plan with concrete actions that are highly specific and local to the Atlanta marketing and advertising community.
She is also the corporate digital marketing specialist for Highwoods Properties, where she helps drive B2B growth and brings extensive digital marketing and brand management experience.
An award-winning past president of the American Marketing Association's Atlanta chapter, Kimberly also serves on several national committees and community boards. She holds an MBA from Mercer University with a concentration in international business, as well as a Bachelor of Arts in mass communications from the University of West Georgia.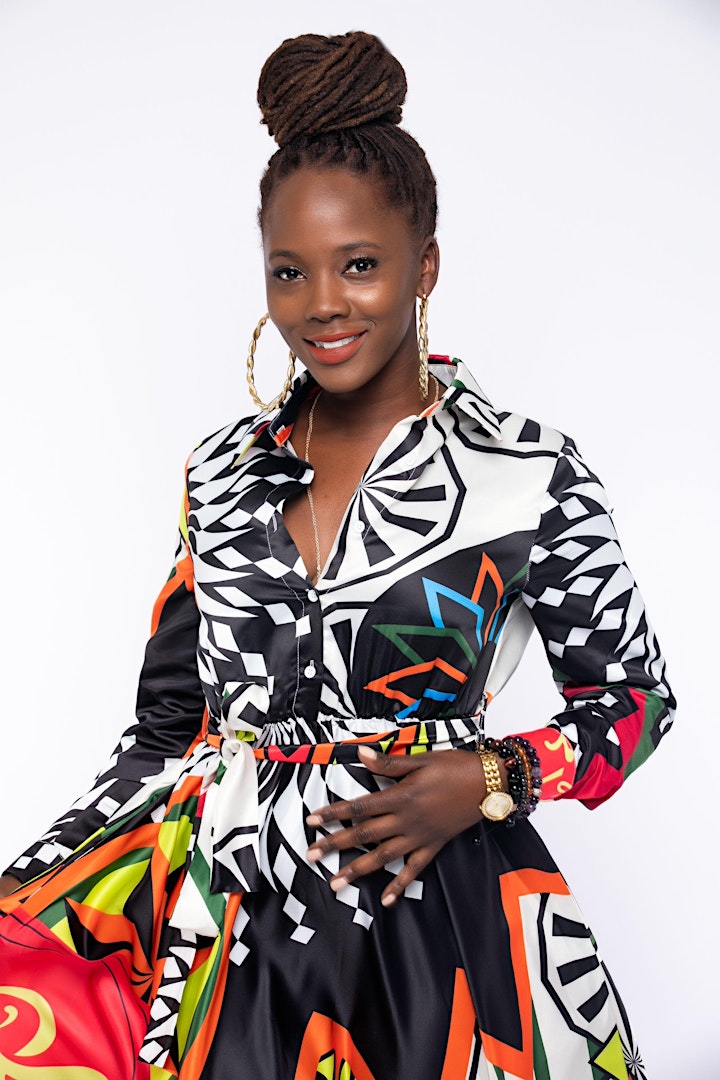 Zaneta Chuniq Inpower is the Vice President, Digital Strategist at Edelman and a marketer with over 10 years' experience in both agency and in-house.
Based in Atlanta, Zaneta Chuniq is a digital creative with experience leading marketing campaigns with an array of companies including aspireTV, NFL Players Association, The Source Magazine, ONE MusicFest. After a pandemic pivot, she has established a niche in providing digital oversight to global healthcare, patient advocacy and pharmaceutical companies.
Zaneta's superpower is in cultivating relationships among community stakeholders, policymakers, and the public – each, critical partners in translating healthcare challenges into realistic, digital solutions for modern audiences.
Her mentoring goal is to support emerging black professionals and encourage leadership development and self-confidence to get more of work and career. Outside of work, Zaneta is an avid community volunteer and civic engagement advocate. She is a graduate of Michigan State University and native of Flint, MI.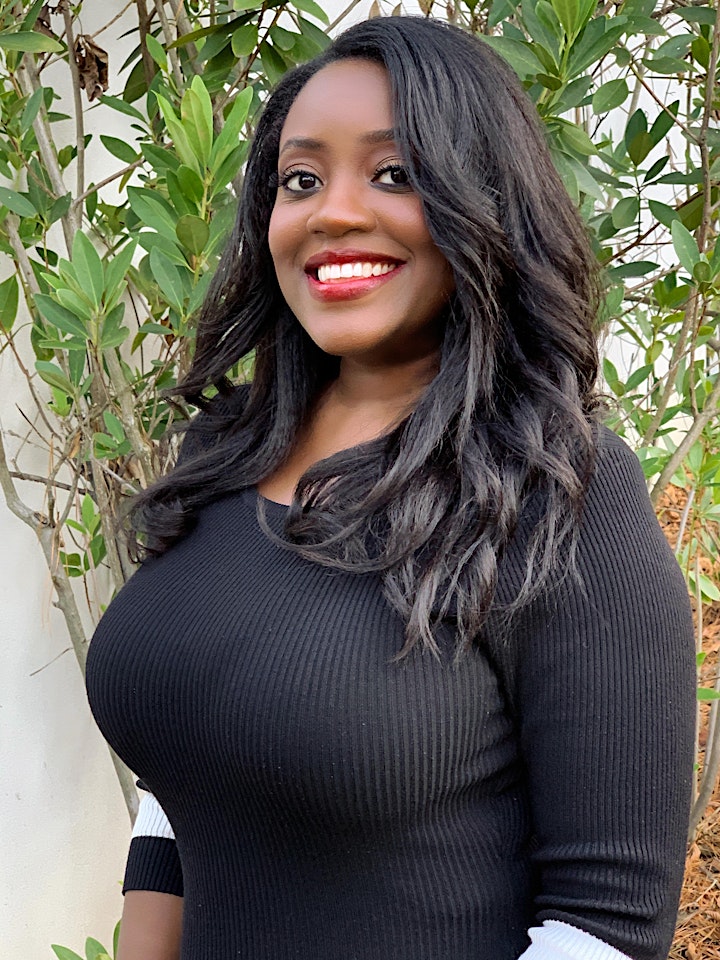 An Atlanta-based, award-winning marketer, Tia Cummings-Hopkins has over 15 years of brand marketing experience across companies like Johnson & Johnson, Kellogg's, IHG Hotels & Resorts, and Procter & Gamble.
In May 2021, she joined fintech giant Square as the SVP, Global Brand Marketing, leading the team responsible for Brand Insights & Strategy, Advertising & Media, Experiential Marketing, and Brand Partnerships.
Prior to her career in brand marketing, she had varied experiences in corporate philanthropy, manufacturing operations, and product development.
Tia earned her B.S. in Chemical Engineering from Hampton University as a Presidential Scholar and her MBA from Purdue University as s Business Opportunity Program Fellow.
Cummings-Hopkins has always had a passion for community service and giving back to those less fortunate. Her 15+ year service record includes volunteering with organizations such as Big Brothers Big Sisters, Citizen Schools, America Needs You, and via her beloved sorority, Delta Sigma Theta Sorority, Inc.
In her free time, Tia enjoys traveling the world, reading, and spending time with her new husband, family and friends.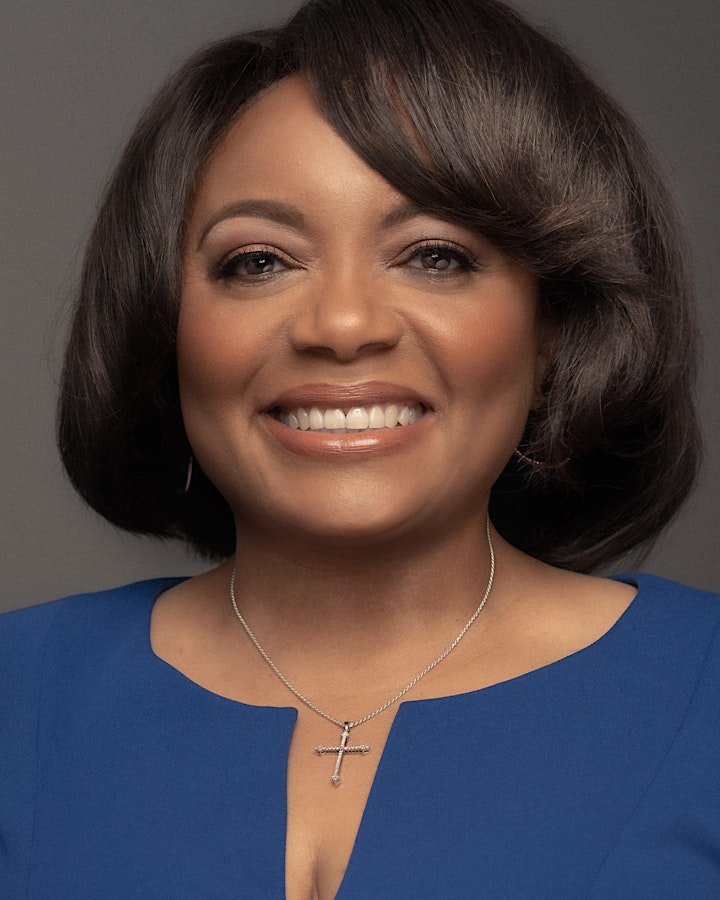 Sharon Harris is the CMO of Ascential Digital Commerce. Ascential is helping leading global brands including P&G, Unilever, 3M, Logitech, Mattel and marketplaces like Amazon, Walmart, Alibaba, and eBay win by optimizing and accelerating their digital commerce performance.
Sharon leads the marketing efforts to position the brand and accelerate its growth as a global digital commerce platform. Her extensive experience leading teams and pioneering advertising innovation are accelerating the company's global expansion and positioning it as a leader in the market.
Sharon has over 20 years of experience leading teams and making an impact within the marketing and digital media spaces. Prior to joining Ascential, Harris was the Global Chief Marketing Officer at Jellyfish, a digital partner to some of the world's leading brands including Uber, eBay, Disney, Spotify, Nestlé, Ford, Aviva and ASOS. At Jellyfish, Sharon oversaw international marketing strategy across 30 offices. Previously, Sharon served as VP, Alliance Relationships at Deloitte where she managed both the Google Cloud Alliance and the Google Marketing Platform Alliance, which comprised over 4,000 practitioners across 40 countries.
Prior to Deloitte, Sharon exceeded global mobile advertising business revenue targets at Microsoft, launching advertising on Microsoft Windows 8 Ads-in-Apps. A passionate champion for diversity, equity and inclusion, Sharon is involved in several professional mentorship organizations and is a frequent speaker on the topics of representation in tech, inclusion and allyship. She served as chair of the advisory board for the Marcus Graham Project where she continues to promote diversity in the advertising industry. She is the Vice Chair of IGNITE National, a nonpartisan organization that encourages young women to actively engage in the political process.