Location
University Museum at Texas Southern University
3100 Cleburne Street
Houston, TX 77004
The Black Marketers Association brings you The Shades of Marketing Tour- a holistic opportunity for personal and professional development.
About this event
Come experience an afternoon designed to elevate and empower Black Marketers nationwide.
What can you expect?
Create and nurture connections with Black Marketers of all levels
Learn from industry thought leaders during our topical panel discussion
Celebrate the spectrum of Blackness over a networking brunch
You'll leave with meaningful interactions and actionable items for your personal and career growth!
Our mission is to empower, elevate and educate Black Marketers financially, mentally and emotionally through their marketing careers. We aim to improve the marketing industry by highlighting and supporting Black Marketer's careers as employees, freelancers and business owners.
Our agenda includes10:00 am - Check in and Networking
11:00 am - Overview and Speaking Session
1:00 pm - Brunch, Networking, Photos and more!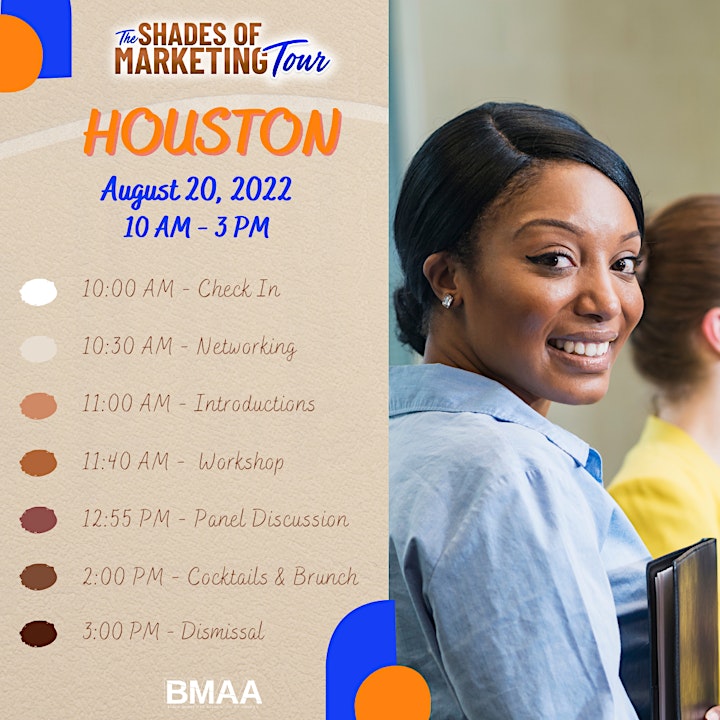 CHECK OUT OUR MODERATOR AND SPEAKERS BELOW!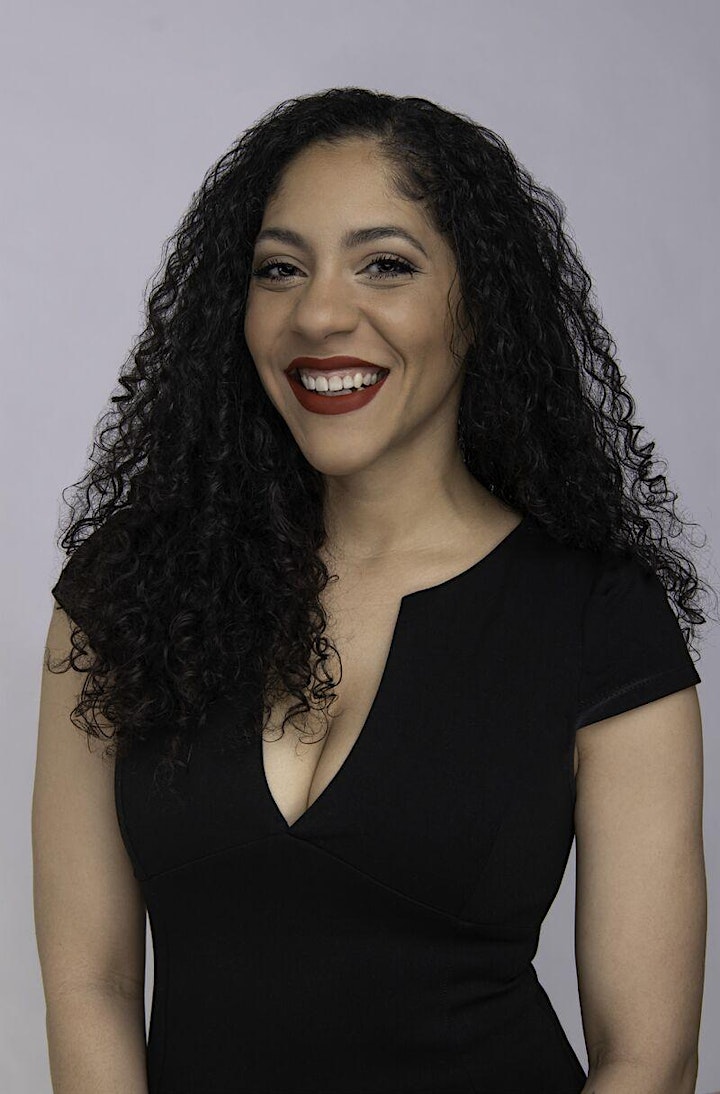 Chi Johnson is a charismatic woman with infectious positive energy and an innate ability to inject charm and culture into marketing strategy, communication, thought-leadership, and branding. Chi currently shines as the Brand & Communications Manager at Intellum - a SaaS solution provider for customer, partner, and employee education.
She also serves as Director of Programming for the Black Marketers Association of America (BMAA). Chi proudly tackles every facet of her work and personal life with innovation, panache, and relentlessness.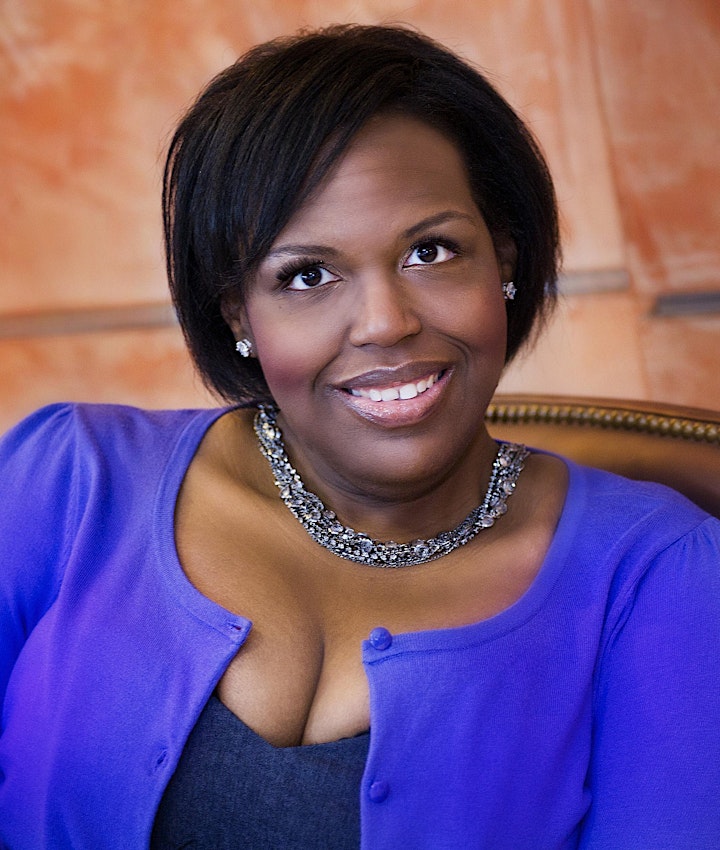 Felicia Ann Rose Enuha serves as a Career Consultant, Speaker, and Podcaster, serving as Executive Producer and Host of the Trill MBA Show- The Career Management Podcast For Black Women. As the "Trillest MBA You Will Ever Know", Felicia's goal is to help people survive and thrive in corporate America with her uniquely frank and honest humor.
By day, Felicia is a marketing executive who works for global Fortune 500 companies. She holds a BA Degree in Liberal Arts from The University of Texas at Austin, and an MBA degree from Indiana University, Kelley School of Business, where she was a Consortium for Graduate Study in Management Fellow.
By night, Felicia runs Trill MBA Career Consulting Services, providing group and individual career navigation and interview preparation consulting.
Felicia is extremely passionate about creating opportunities in Corporate America for underrepresented minorities. She expresses her passion by helping current and future MBAs create their dream careers. Hailing from the small city of Victoria, Texas, Felicia firmly believes life is not about where you start.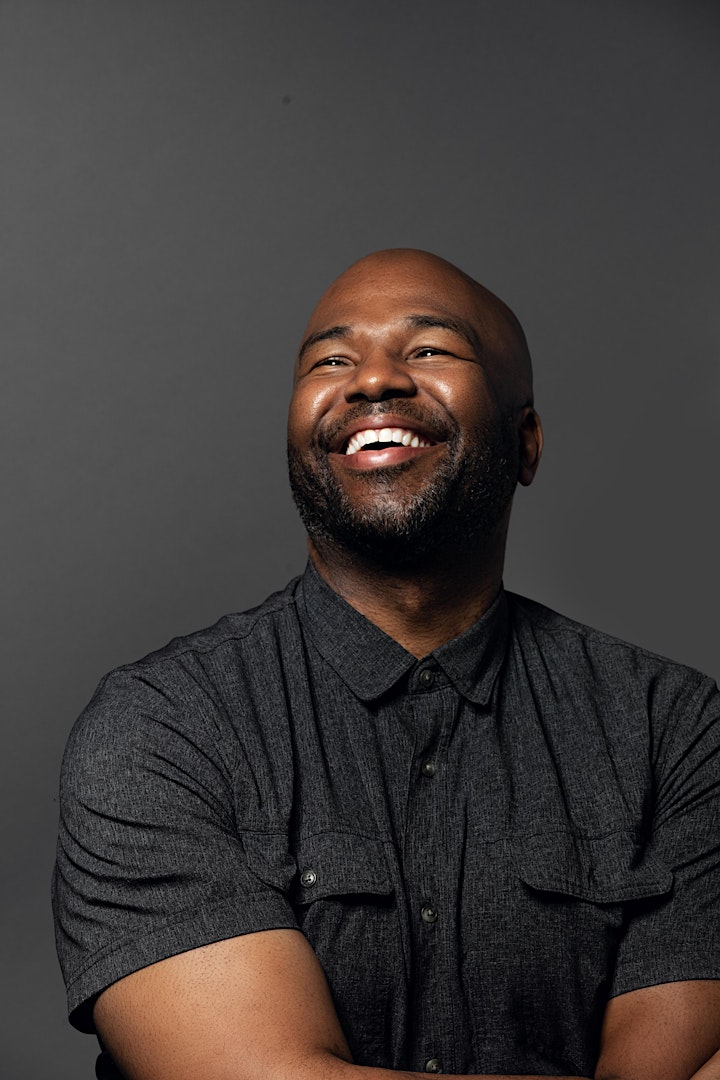 Terrence Moline lives by design. He resides at the corner of marketing and art by utilizing his skills to create identities, communities, and communication.
With 25+ years of industry dedication, his illustration, strategy, and design have helped raise the profile of community causes and educational organizations.
Mr. Moline is also the Founder and Head Listener at African American Graphic Designers (AAGD.co), the largest collective of AA/Blk designers who collaborate while growing as a family.
Natalie Gullatt is a marketing leader in Atlanta, GA. An Atlanta native, Natalie Gullatt is an Emory University graduate where she received her Bachelor of Arts in History with a minor in Theater Studies.
Upon graduating Natalie went on to work as a paralegal for a few years. After deciding law school was not her immediate passion, she attended Case Western Reserve University's Weatherhead School of Management to pursue her MBA with a concentration in Marketing. While getting her MBA, Natalie spent time living abroad in both China and India for a year before finishing her MBA in Cleveland, OH.
As she began her career in Corporate America, she sought out a network of marketers who looked like her to feel empowered and get advice without getting judged or held back in her career because she didn't know a lot. While she loved networking in the spaces she found, she still wanted to find a space for marketing specifically. Once she didn't find the space she was looking for, in May 2017, she started her own small Black Marketers, digital networking group, through the mobile app GroupMe.
Now, Black Marketers Association of America (BMAA) was officially the very first Black Marketers organization set out to celebrate and empower Black Marketers to be successful. From a small digital group to two online communities, a website, executive board, various partners, and multiple events, Natalie proudly leads an organization and movement that will ultimately make the marketing industry better and provide even greater opportunities for Black professionals. She leads the org while working full-time in her customer marketing role at HubSpot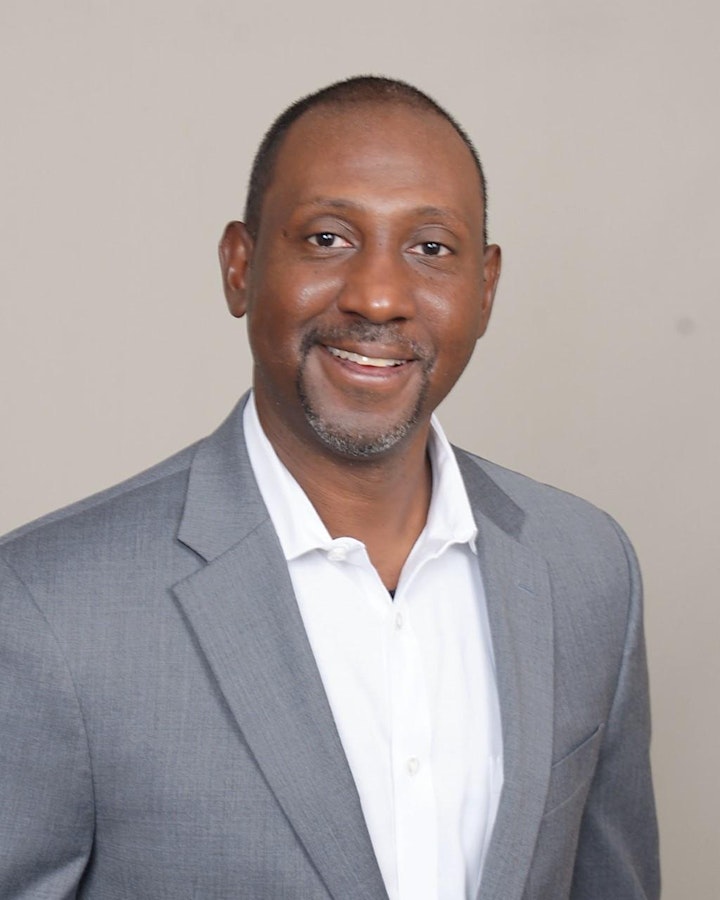 Mike Thompson currently serves as the Director of Vacation Products, Strategic Partnerships in the Southwest Airlines Marketing Department. He is responsible for managing ancillary products and travel-related partnerships, including hotels, cars, and vacations.
Mike's eight years of Southwest Airlines Leadership skills have been key to major initiatives that are both revenue generating and, as is the way at Southwest, Customer-centric. This includes creating variable pricing for EarlyBird Check-In®, our product that provides automatic check-in and better boarding position to Customers, starting from $15 one-way yet changing based on the popularity and length of each flight.
Mike also negotiated a Southwest partnership with Lyft, giving Southwest Airline's Customers a better day-of-travel experience by connecting a rideshare opportunity within the Southwest app. These key highlights only touch on the gits and talents Mike has given to Southwest Airlines.
Mike is a founding member of the Marketing Department's DEI Steering Group, dedicated both to attracting the strongest and most diverse talent to our organization and to ensuring the quality of career experience and growth for our Marketers.
Prior to Southwest Mike worked at FedEx as a Senior Marketing Specialist and Travelocity in Digital Product Management.
Mike is a graduate from the University of Cincinnati with a Bachelor of Science in Mechanical Engineering as well as an MBA in Marketing.