Connect with positive people as you discover actionable strategies to ground yourself in self-love & build unbreakable confidence
About this event
Your ticket purchase for this event includes a digital copy of Cassandra Mack's Self-Love Journal & Her Self-Love Checklist Coffee Mug Featured Below.
Are you overly critical of yourself? Do you have a tough time quieting that inner voice inside your head that tries to come for your confidence and make you believe that who you are is not enough? Have you ever compared yourself to someone else and wished you could be more like them? … YOU ARE NOT ALONE. There's a collective human experience that affects us all. It's the belief that who we are is not enough. And it's this pervasive feeling of, "not enoughness," that causes us to walk through life self-doubtful and discontent.
Self-love is a funny thing in that most people know that loving yourself and being okay with who you are authentically is the foundation for happiness, well-being and personal success. Yet, so many of us struggle to loves ourselves.
This VIRTUAL WORKSHOP THAT WILL TAKE PLACE via ZOOM based on Cassandra Mack's self-love journal, Because You're Worth It, will offer powerful tools and actionable practices to breakthrough the emotional clutter of feeling like you are "not enough" so you can shift into a more self-loving version of yourself & vibrate at a higher level of confidence.
Guided Journaling in a workshop setting is a therapeutic way to release your thoughts and feelings, get clear about what's holding you back and free up the necessary mental space to let go of what no longer works for you in this season of your life so that you can show up for your life as a more authentic version of yourself.
Come to Cassandra Mack's Journal & Sip Self-Love Workshop where you will fellowship with like-minded people in an atmosphere of support and positivity while grounding yourself in self-love. At this virtual event, you can expect a thought-provoking, inspiring and creative workshop which will include self-reflection activities, coaching tips and bible-based, self-care strategies to help you love yourself more intentionally at every stage of your life.
This event will take place on ZOOM VIDEO CONFERENCING. The information to join the Zoom Event will be made available to you in your confirmation email after you purchase your ticket. Please keep the ZOOM MEETING INFORMATION where you can find it and if need be print it so that it's readily available for you.
Here's What You'll Gain At This Event
1. Discover the 25 components of self-love and work on some of the key components that will lay the foundation for unbreakable confidence and authentic self-esteem that can support you in your growth & development at every stage of life.
2. Discover Biblical principles that will enable you to tap into your internal Kingdom so that you can cultivate self-mastery.
3. Participate in guided self-confidence affirmations to help you learn to use the power of your spoken words to increase your confidence & build up your self-esteem.
4. Learn how to rewire your brain by to think on purpose so that you can train your mind to start challenging your negative beliefs and replace them with a more self-affirming internal narrative.
5. Ground yourself in authentic self-love so that you can start showing up as a more confident version of yourself immediately after this workshop.
Here's What You'll Do At The Event
1. Participate in guided journal prompts with the class from selected pages from Cassandra Mack's self-love journal "Because You're Worth It," while you sip on your favorite beverage.
2. Enjoy the company of other like-minded people from the comfort of your own home.
3. Participate in powerful, activities designed to help you ground yourself in self-love and embrace the totality of who you are so that you can show up for life as the full version of yourself.
4. Participate in a guided breathing exercise to release tension and worry from the mind and body and free up some mental space.
Supplies You Need To Bring With You To This Event:
Pen
Your favorite beverage that you will sip on
Notepad or a few sheets of paper
What Your Registration Fee Includes:
Entrance Into The Zoom Event (You will receive the Zoom Video Conferencing information in your order confirmation.)
A digital copy of Cassandra Mack's self-love journal "Because You're Worth It" in digital format (This means - You will receive this digital product electronically via email as a PDF File, which you then print on your own)
Cassandra Mack's Self-Love Checklist Coffee Mug. Enjoy your favorite beverage in our beautifully crafted coffee mug (Please allow approximately 3 to 4 weeks for delivery of your mug from the time you purchase your ticket if you are in the USA and 6 to 8 weeks delivery if you are outside of the USA)
Please note - that the aforementioned items are included with your ticket purchase. Other products from Cassandra Mack cannot be substituted in place of the products offered with your ticket purchase for this event.
Please Note - Due to Covid-19 TeeSpring which is the company we use to manufacturer & ship our coffee mugs has temporarily stopped shipping to the following countries: Brunei Darussalam Cayman Islands French Polynesia Honduras Lebanon Mongolia Samoa Suriname Algeria Costa Rica Curacao Papua New Guinea Antigua and Barbuda Azerbaijan Bahamas Barbados Belize Bermuda Bolivia Dominica Fiji French Guiana Grenada Guyana Haiti Jamaica Laos. Therefore if you are attending this event and live in one of these aforementioned copies we will send you a digital copy of Cassandra Mack's book, "Speaking Life Into Your I Am," in leu of the Self-care coffee mug.
Strategies for Empowered Living Event Policies
Advancer registration is required.
If we do not have you on file as registered and paid for in advance, you will not be permitted into the workshop. No exceptions.
Refund Policy
Refunds will not be given. No refunds! However, Substitutions are accepted provided you give us at least 3 business days written notice in advance of this event via email at: info@strategiesforempoweredliving.com. Please write the words, "Substitution Request" in the subject section of your email.
A Substitution request means that you would like to give the ticket that you purchased to someone else who will take your place for that event. You will be substituting their name and email for yours for this event and they will use the ticket you purchased instead of you. In order to submit a substitution request, you will need to give us the person's name who will be taking your place at this event as well as their email and phone number.
Upon receipt of your request for a substitution we will confirm via email within 1 business day to let you know that we received your request and have put the person you are substituting on our list provided you emailed the request 3 business days in advance of this event. If the person's name who you would like to substitute is not on our list and just shows up to the event, we will not be able to accept the substitution. If you submit your request after the stated deadline, we will not accept your request. No on-site or day-of-the-event without prior notice substitutions.
In Workshop Conduct
We expect all registrants/participants to behave in a professional manner. We reserve the right to ask a participant/registrant to leave the workshop without a refund if they do not honor our workshop policies or if their behavior is distracting to the class or workshop presenter.
This Event May Be Videotaped
This event may be videotaped and used for promotional purposes in appropriate publications eg newsletters, brochures, website and social media. Registration for and Participation in this event confirms your acceptance of images and video recording to be taken for this purpose.
About Your Workshop Presenter
Cassandra Mack, MSW is a life coach, corporate trainer, and the author of more than 20 highly successful personal-development books that are widely utilized in the health and human services. Cassandra is the CVO of Strategies for Empowered Living Inc., a training/consulting/coaching company established in December of 2000 in New York City that offers workshops, consultation services and publications designed to help individuals and organizations maximize success, build capacity and eliminate the roadblocks that undermine their vision. Cassandra Mack is also the founder of Cassandra Mack Ministries a bible-based teaching ministry that utilizes social media and live conference calls to help people seize their success, increase their personal wellbeing and navigate life with grace. For more information go to: www.CassandraMackMinistries.com
Cassandra comes to you with a master's degree in social work and more than 18 years of experience as a business owner, training facilitator, manager and consultant to non profits. Some of the organizations she has worked with include: The Support Center for Nonprofit Management, TIAA-Cref, CSEA, Kean University, Xerox, JP Morgan Chase, National Resource Center for Youth Services, Urban Leadership Institute, The Day Care Council of New York and the Archdiocese Drug Prevention Program. For more information about our company or your seminar leader, please visit our company website: www.strategiesforempoweredliving.com.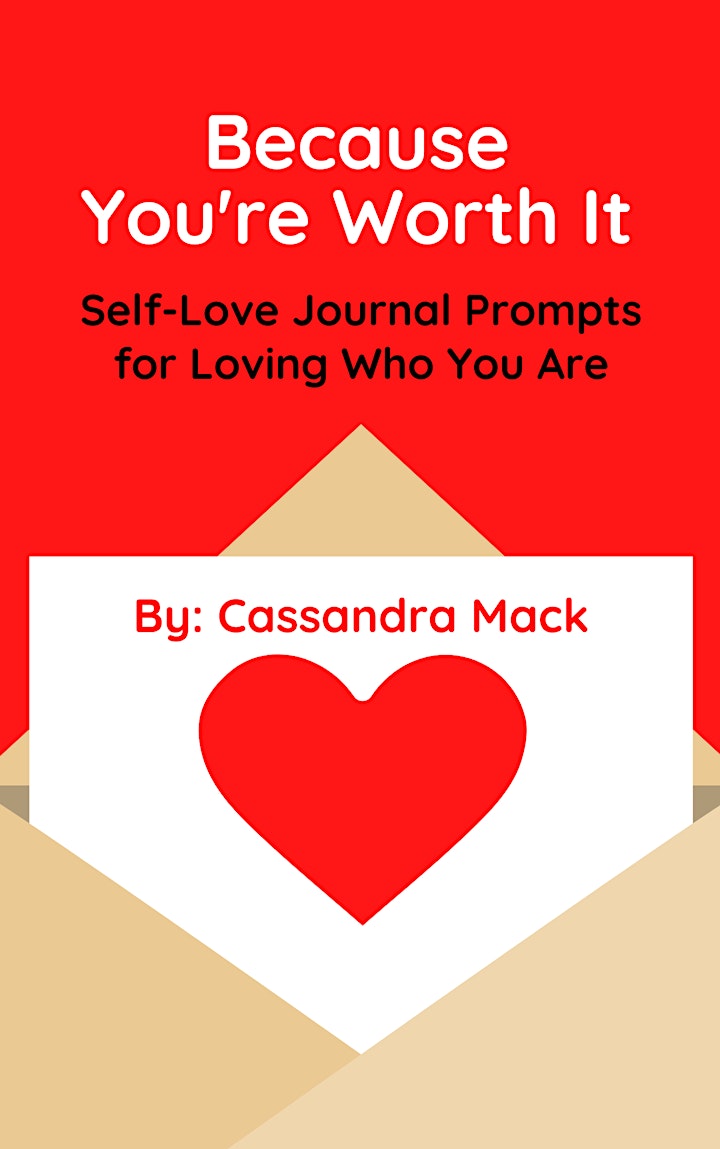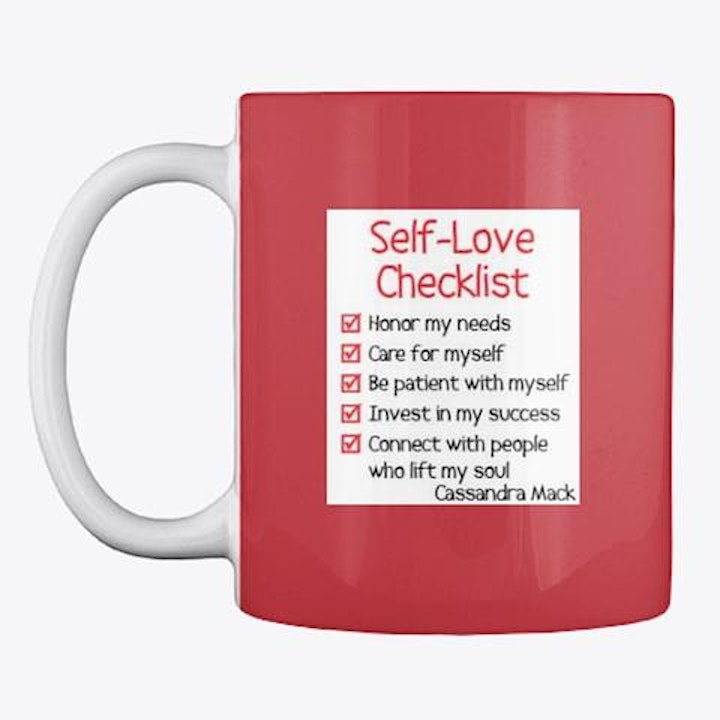 Organizer of The Self Love Journaling Workshop: Journal & Sip Event with Cassandra Mack