The Self-Driven Child: The Science and Sense of Giving Your Kids More Contr...
Description
We're thrilled that Dr. William Stixrud and Ned Johnson, best-selling authors of The Self-Driven Child: The Science and Sense of Giving Your Kids More Control Over Their Lives, will join us for a OneSky community event on Wednesday, March 13th at Berkeley High School.
Parents and educators throughout the Bay Area are concerned about the escalating levels of stress and anxiety in children and adolescents. The Self-Driven Child is based on Bill and Ned's 60+ years of working with kids and on research which shows that having a healthy sense of control enables kids to be more stress-resistant, motivated, resilient and happy.
Join us to hear Bill and Ned explain the crucial link between high stress and low motivation - namely a low sense of control or autonomy - and provide practical, eye-opening approaches for raising healthy, successful children even in the face of the pressures of growing up in the 21st century.
Like OneSky, Bill and Ned share a passion for helping all children reach their potential.
Special thanks to Berkeley High Students for OneSky for hosting the event!
Copies of The Self-Driven Child will be available for purchase and Dr. Stixrud and Mr. Johnson will happily sign books after their presentation. (You can preview their talk here.)
Please contact Heather Mayes Gleason, Director of Philanthropy, at heather@onesky.org with any questions.
---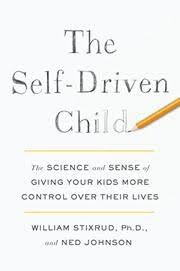 "A battle plan to attack the anxiety that's devouring kids and decimating their native potential. This extraordinary book shines light into the darkness of test dread, chronic sleeplessness, 24/7 social-media ...But Stixrud and Johnson do more than identify the demons- they slay them."
— Ron Suskind, Pulitzer Prize-winning journalist and author of A Hope in the Unseen & Life, Animated.