Description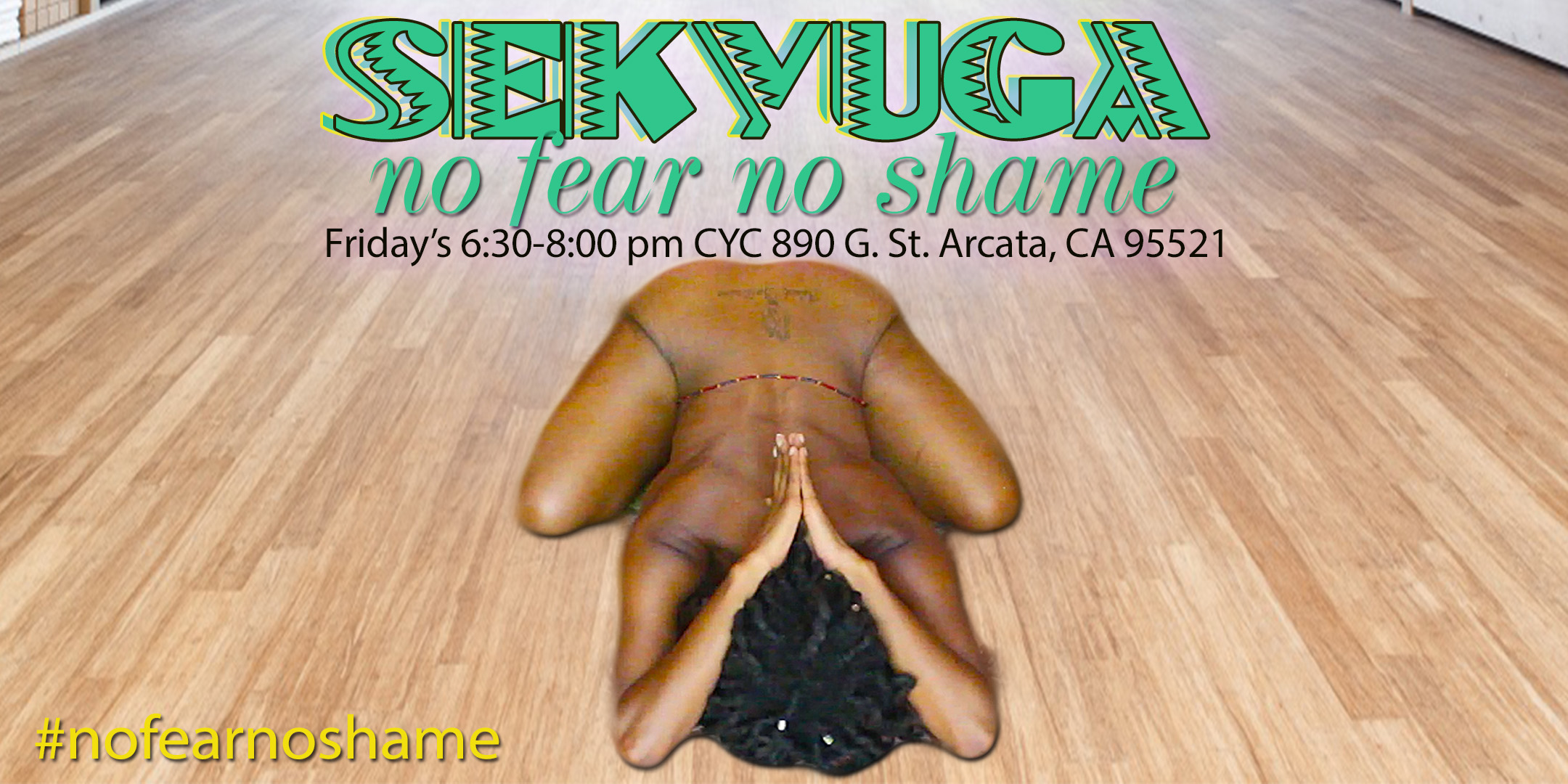 S E K Y U G A
{prn.seck-yoo-gah}
Infused with Kemetic yuga who's movements tell a story—taking you on journey merged with elements of Iyengar to bring awareness to every aspect of the body consciousness. Bhakti yuga assists us with honoring the sacred nature in all beings. Our practice is brought to a climax with the fire of Kundalini Yoga to assist with overcoming perceived limitations and closes with an intimate yin practice to integrate the experience and stretch the fascia.
---
Sekyuga is the cauldron that integrates the ingredients of all forms of yoga to create a gumbo-- a celebration of diversity. Sekyuga is recommended for students who are open minded, playful, explorative, and uninhibited. Hip thrusts, passionate breathing, and yelling may be called for--new students must be open for that and so much more...
---
Class Preparation
WATER:
O N E
Love your body by hydrating at least one hour before we gather as well as bringing a source of Hydration to class.
EARTH:
T W O
Try to limit food intake up to 1 hour before class.
FIRE:
T H R E E
Wear clothing that allows freedom for movement, expression, and perspiration.
(Tanks, Bras, Boy shorts, bathing suit tops and bottoms are all permitted)
AIR:
F O U R
We celebrate the masculine and feminine nature in all beings and do not discriminate.
All are welcome to join.