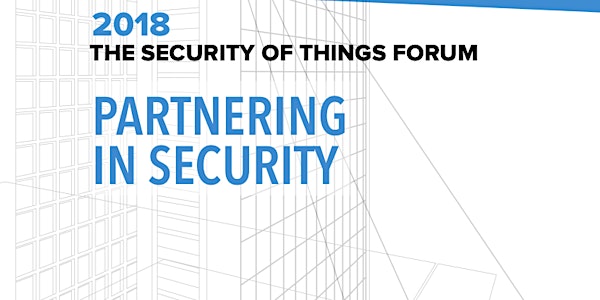 The Security of Things Forum 2018 (incl. LiveWorx Explorer or All Access Pass)
When and where
Location
Boston Convention and Exhibition Center 415 Summer Street Boston, MA 02210
Refund Policy
Refunds up to 30 days before event
Description
About Security of Things Forum
The Security of Things Forum (SECoT) delivers some of the world's leading experts and executives for a day of discussion and debate on the preeminent challenge of our time: securing the Internet of Things.
With your Security of Things registration, you'll receive a complimentary LiveWorx Explorer Pass that gives you access to LiveWorx Keynotes, LiveTalx Presentations and Xtropolis, the 150,000 sq. ft. exhibition hall. Or upgrade your registration to include a LiveWorx All Access pass to attend over 230 breakout sessions featuring thought leaders from a wide range of industries and technology disciplines. For more information, please visit www.LiveWorx.com.
This Year's Speakers Include:
Cory Doctorow
Cory Doctorow is a science fiction author, activist, journalist and blogger — the co-editor of Boing Boing (boingboing.net) and the author INFORMATION DOESN'T WANT TO BE FREE, RAPTURE OF THE NERDS and MAKERS.
Josh Corman
Josh Corman is the CSO at PTC. He co-founded @RuggedSoftware and @IamTheCavalry to encourage new security approaches in response to increasing dependence on technology. Corman's unique approach to security in the context of human factors, adversary motivations and social impact has positioned him as one of the most trusted names in security.
Rob Black
Rob Black, CISSP is the Founder and Managing Principal of Fractional CISO. Rob has extensive experience in cyber security, anti-fraud, Internet of Things (IoT), web services and cloud solutions. He has held product security and corporate security leadership positions at PTC ThingWorx, Axeda and RSA Security. Rob received his MBA from the Kellogg School of Management and holds two Bachelor of Science degrees from Washington University in St. Louis in Computer Science and System Science and Engineering. He is also a Certified Information Systems Security Professional (CISSP). Rob is the inventor of three security patents. He regularly speaks at conferences and blogs about IoT security.
Chris Rezendes
Chris is the Chief Business Officer at SphericalAnalytics.io, a blockchain-enabled Trust Platform that ingests, proofs and ledgers the most accurate environmental data and climate analytics in the world. Chris is also Executive Staff at Context Labs BV. Prior to that, Chris was the founder of INEX Advisors and IoT Impact Labs, which brought together IoT startups with small and mid-sized businesses (SMBs) to run live field pilots and grow revenue-generating commercial programs for various IoT solutions in real-world settings.
Christopher Cacioppo
Chris is co-founder and CTO of 6 River Systems, a Waltham-based company that is disrupting the eCommerce logistics space by utilizing autonomous robots to work in collaboration with floor level operators. Chris leads multidisciplinary teams of talented engineers, with backgrounds in mechanical, electrical, firmware, software, robotics, and cloud computing. Chris's background is in Algorithms, Electrical Engineering, Firmware and Computer Science, with additional work in Industrial Design and Mechanical Engineering.
M. Carlton
M. Carlton leads the research team at Senrio, focusing on connected device security. After graduating from MIT, she worked in software security before joining the embedded security team at Draper Laboratory. Her recent work at Senrio has included discovering patterns in IoT vulnerabilities and identifying new ways in which devices are attacked.
Stephen Ridley
Stephen is the founder and CTO at Senrio. Stephen has more than 10 years of experience in software development, software security, and reverse engineering. His original research on embedded device vulnerabilities has been featured on NPR, SecurityWeek, Wired and numerous other publications. Prior to his current work at Senrio, Mr. Ridley was Principal Researcher at Xipiter and served as the Chief Information Security Officer of a financial services firm. Prior to that, various information security researcher/consultant roles (Matasano Security, et al), Senior Security Architect at McAfee. Earlier in his career, Stephen was a founding member of the Security and Mission Assurance (SMA) group at a major U.S. Defense contractor where he did vulnerability research and reverse engineering in support of the U.S. Defense and Intelligence community.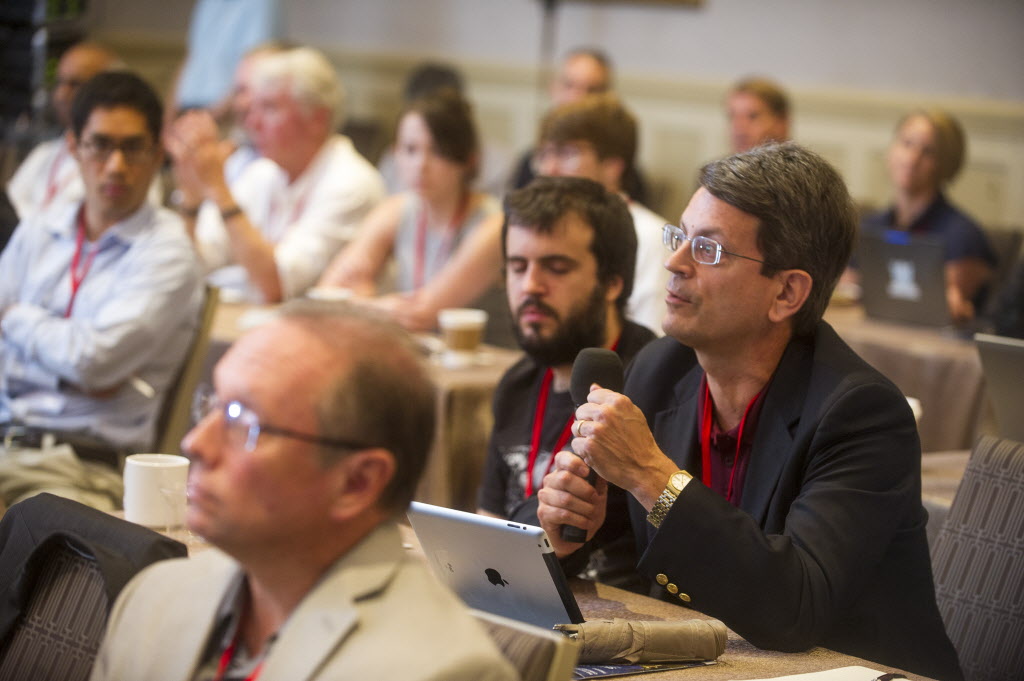 Since 2014, SECoT has drawn experts, practitioners, executives and entrepreneurs from government, academia and the private sector get together to explore the practical and political challenges of securing a global population of tens of billions of connected, intelligent devices. Past keynote speakers include Chris Valasek of Uber, Dan Geer, the Chief Information Security Officer of In-Q-Tel, Federal Trade Commissioner, Julie Brill, Raytheon CTO Michael Daniels and renowned hacker Moxy Marlinspike.
Bits and Bytes, Flesh and Blood: PTC CSO Joshua Corman to address June Forum


Our 2018 Theme: Partnering for IoT Security
SECoT will focus on the theme of "Partnering for IoT Security." We will explore the obstacles that real world IoT security implementations face in arenas such as critical infrastructure, manufacturing and healthcare and possible solutions for bridging the gap between idea and execution of secure Internet of Things infrastructure! This is an event that can't be missed!
---


Ticket Options:
1) Security of Things Forum Includes LiveWorx Explorer Pass
Includes:
+ Security of Things Forum - Tuesday, June 19, 8:00 – 5:00 PM
+ LiveWorx Explorer Pass

2-Day Pass – Monday, June 18 & Tuesday, June 19 (click here for a high-level agenda)

All Main Stage Keynotes and LiveTalx

Xtropolis (Expo Hall) Including Ignite Sessions, Tech Demos and More (does not include Educational Breakout Sessions)

Meals (Breakfast, Lunch, & Snacks)

Daily Happy Hours
2) Security of Things Forum with Upgrade to LiveWorx All Access Pass
+ Security of Things Forum - Tuesday, June 19, 8:00 – 5:00 PM
+ LiveWorx All Access Pass

4-Day Pass – Sunday, June 17 to Wednesday, June 20 (click here for a high-level agenda)

All Main Stage Keynotes and LiveTalx

Xtropolis (Expo Hall) Including Ignite Session, Tech Demos and More

Meals (Breakfast, Lunch, & Snacks)

Daily Happy Hours

Sunday Evening Welcome Reception (Venue TBD)

Educational Breakout Sessions

Mix @ 6 Reception – Lawn on D, Boston
---


Refund Policy:
A 100% refund will be given if notice of cancellations is received in writing by the close of business on May 16, 2018. No refunds will be given for cancellations received on or after May 17, 2018. An employee of the same company may be substituted at no additional fee by EOD June 15, 2018.